AceShowbiz –Christine and the Queens has cancelled her second weekend appearance at the Coachella festival in California following the death of her mother.
The singer, real name Heloise Letissier, was billed to perform at the festival on Saturday, April 20, but she has jetted home to France to be with her family.
"I can only write very simple sentences," she wrote on Twitter in French. "I lost my mother on Tuesday night. I came home to go through this ordeal with my loved ones – I won't be able to sing this Saturday. I kiss you."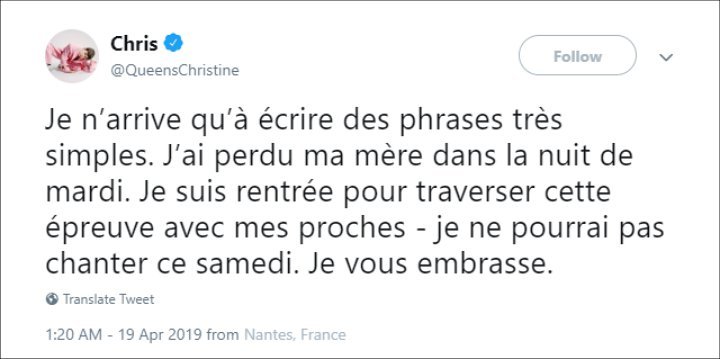 Letissier was also set to perform with Blood Orange at the Santa Barbara Bowl in California on Thursday night, April 18. That has also been cancelled.
Source: Read Full Article