It's not even Thanksgiving yet, but Blake Lively is out here cosplaying as a Christmas present complete with a giant red bow, and I'm very much here for it. Blake stepped out to celebrate the return of UK travelers to New York City at the Empire State Building on Monday night, wearing a festive red mini-dress by Georges Chakra.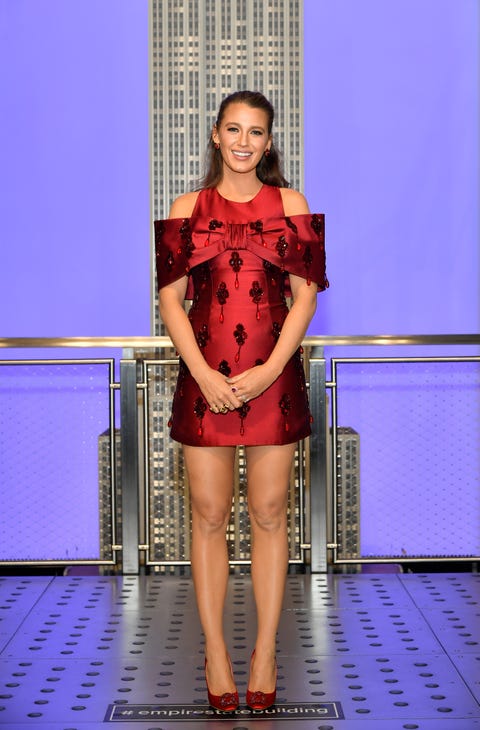 Blake went ahead and gave a speech about the end of the travel restriction while wearing this instantly-iconic bow, reportedly saying "It's an honor having you all here, just as like a mama and a human, and a New Yorker. I've never felt more like a New Yorker than I do tonight, so thank you all for giving me this feeling — selfishly this is what I'm taking out if it."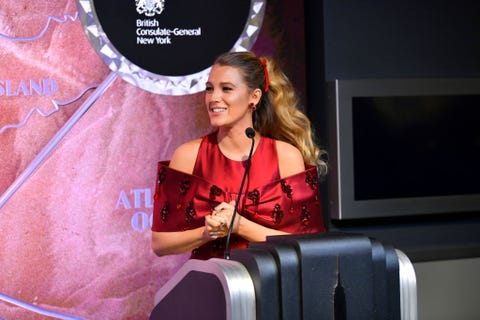 OBSESSED!
And side note while we're here, Blake's husband Ryan Reynolds just opened up about their sweet / troll-y relationship to Entertainment Tonight, saying "We don't take each other too seriously, but we're also friends. Falling in love is great, but do you like each other? That's kinda the question you gotta ask yourself, you know, going into it. We've always liked each other. We grow together. We learn from each other. So yeah, I'm lucky to have a buddy in that."
Kay, so to recap, here's a short list of things I want for the holidays: (1) Blake's dress, and (2) Blake's relationship.
Source: Read Full Article