Charli D'Amelio is the most followed person on TikTok. She used to be an average teenager from Connecticut but now has a huge social media platform.
It's sometimes easy to forget that D'Amelio is still technically in high school and juggling a career alongside her schoolwork. However, it seems fame also has an adverse effect on her grades.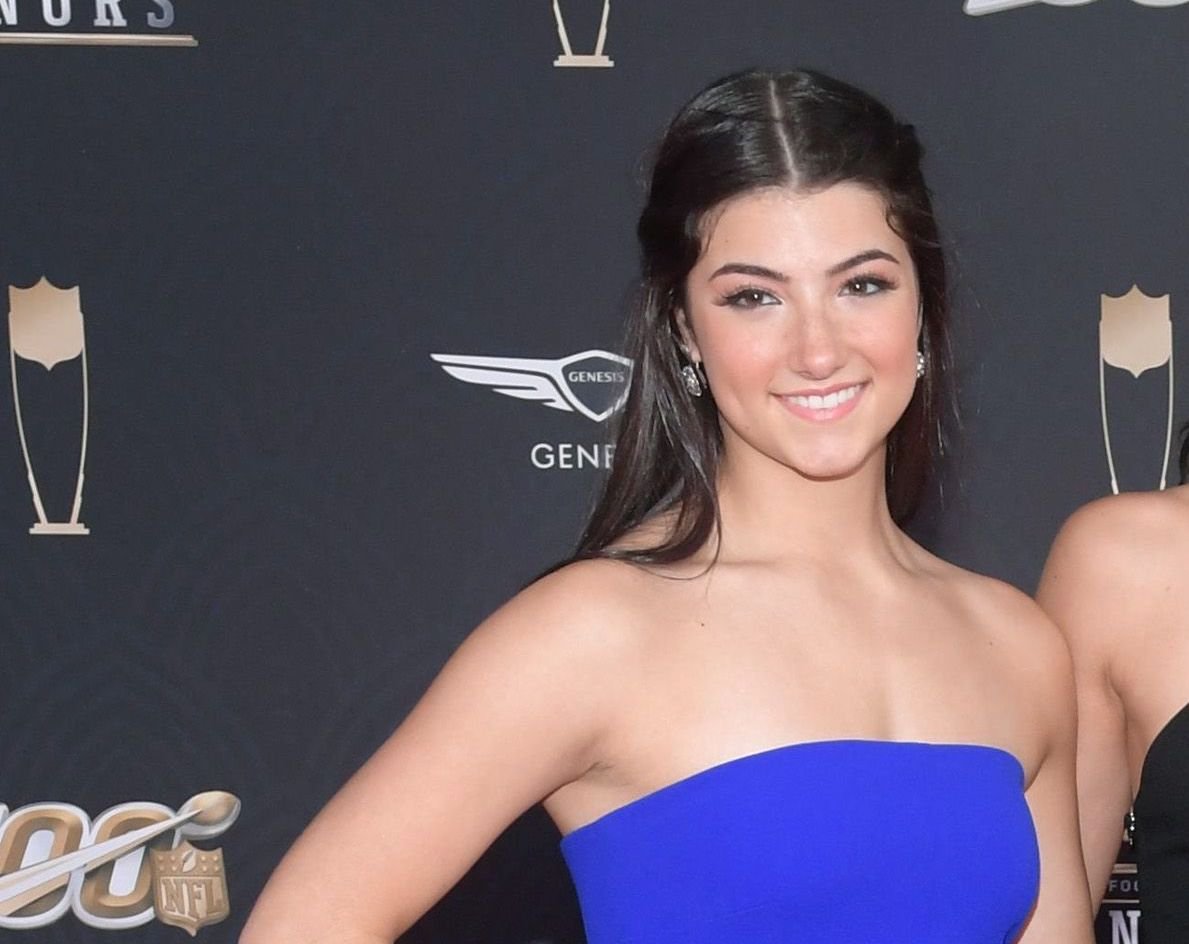 What school does Charli D'Amelio attend?
According to her father Marc D'Amelio's election profile, D'Amelio used to attend King School, a private institution in Stamford, Connecticut. Her older sister Dixie graduated from the school in 2020.
However, D'Amelio has since switched to online learning to accommodate her busy schedule.
As she told Variety last year, "I'm able to work my hours of schooling around that and I can do them a little bit earlier and get them done."
Interestingly, D'Amelio started her online schooling months before the country went into lockdown because of the coronavirus (COVID-19) pandemic.
"Everyone was like, 'Did you drop out of school?' I was like, 'No, I do online school,'" she shared. "They were like, 'That's not real school,' and now everyone's doing it."
Why Charli D'Amelio says she is currently 'failing every class'
Online schooling can be tough for a number of reasons, and it seems D'Amelio is struggling with it as well. During a recent appearance on David Dobrik's Views podcast with Dixie, D'Amelio reveals that her grades are not exactly impressive.
"Right now, I'm working a lot, so it's obviously hard to fit everything in," she admits. Then, she adds that she is "failing every class."
However, in her defense, D'Amelio shares that she is still trying to "figure out" how to balance her schoolwork with her career.
"It's not my fault," she says. "I thought it was, like, a flexible school where I didn't have to… I'm doing an extreme school curriculum, so it's like six classes a day."
When Dixie comments that the course load is "normal," D'Amelio rebuts, "No, but I'm also working a full-time job."
D'Amelio adds, "So we're figuring out the new school thing, but I was trying really, really hard, and things just kind of got a bit ahead of me—as it did with most kids who are doing online school right now."
Charli D'Amelio felt 'uncomfortable' with her online fame when she went to an in-person school
It seems online schooling is also good for D'Amelio in the fact that she could have more privacy than in an in-person school.
She shared with Variety that when she began getting popular on TikTok, there were "uncomfortable" moments at school.
"At first, it was really uncomfortable because when TikTok started, it was kind of like, 'Oh, you're on TikTok? That's weird,'" D'Amelio explained. "So I wouldn't tell people. Someone would come up to me and maybe ask for a picture and then someone else would be like, 'Oh, how do they know you? Like, what are you from?' I was like, 'Oh, I do social media. I don't know,' and I would get super uncomfortable."
Eventually, D'Amelio got less self-conscious about her online fame, but she still enjoys the flexibility of online schooling.
Source: Read Full Article