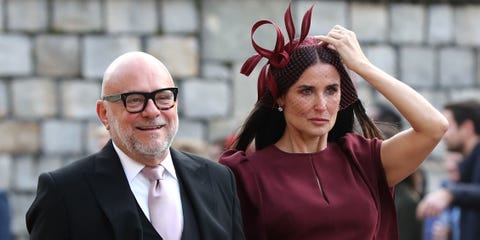 As Princess Eugenie and Jack Brooksbank are both so well-connected, it's unsurprising that a flurry of famous guests are turning out for their wedding day. One celebrity who hadn't been previously predicted to put in an appearance was Demi Moore. But the Hollywood star has been spotted arriving in Windsor this morning ready for Eugenie's big day.
Taking place in the very same venue as Prince Harry and Meghan Markle's wedding, at the gorgeous St. George's Chapel in Windsor Castle, guests began arriving early this morning. Actress Demi Moore opted for a chic crimson ensemble, as she arrived with florist and perfumer, Eric Buterbaugh, at the royal nuptials: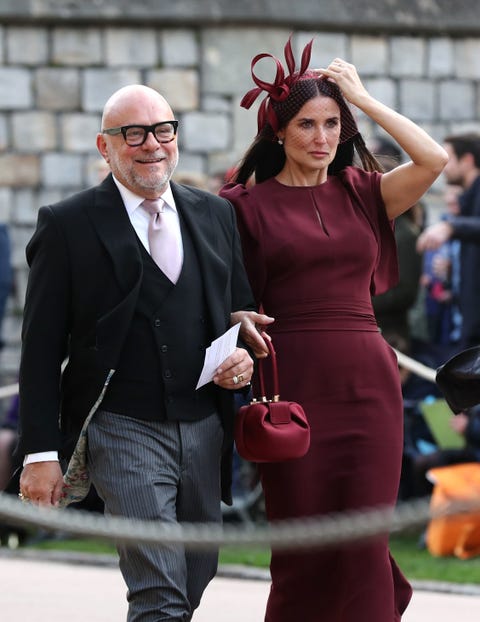 It's also worth noting that Moore is carrying the Demi bag by Gabriela Hearst, which is named after her, and which Meghan Markle is often seen with. In fact, Meghan carried the exact same bag in a green shade when she visited Sussex for the first time with Prince Harry earlier this month.
Clearly, Moore has a lot in common with the Duchess of Sussex when it comes to style: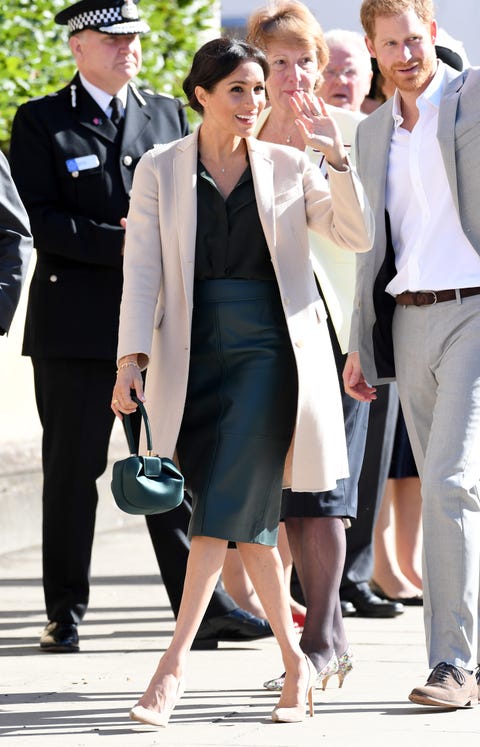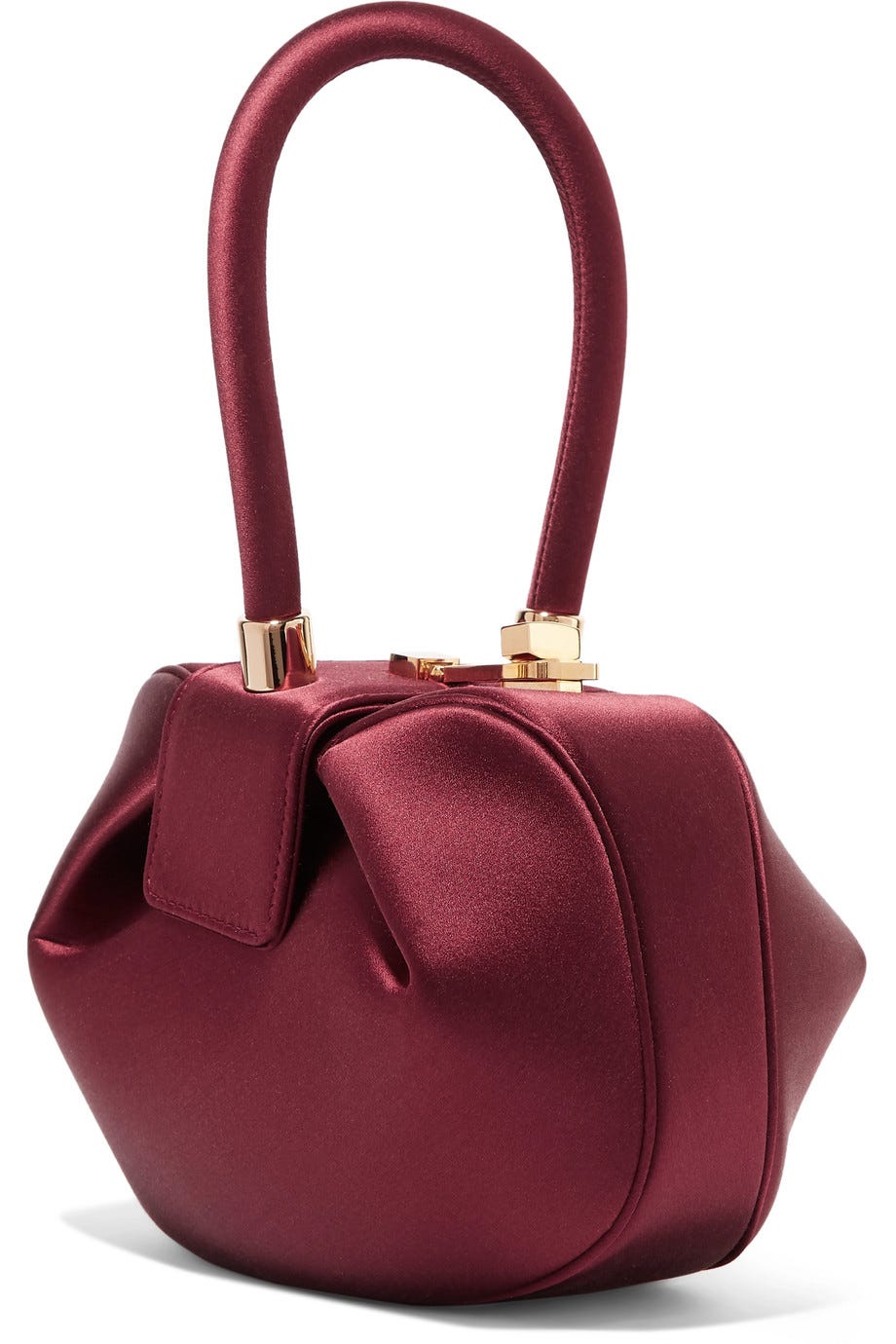 Liv Tyler is also at Princess Eugenie's wedding, alongside a plethora of familiar faces, including supermodels Naomi Campbell and Kate Moss, Cara Delevingne, singers Ricky Martin, Ellie Goulding, and Robbie Williams, and a slew of members from the royal family.
While it's not completely clear how Moore knows Princess Eugenie, it was reported back in 2004 that the actress had introduced Eugenie's mother, Sarah Ferguson, to Kabbalah.
Source: Read Full Article