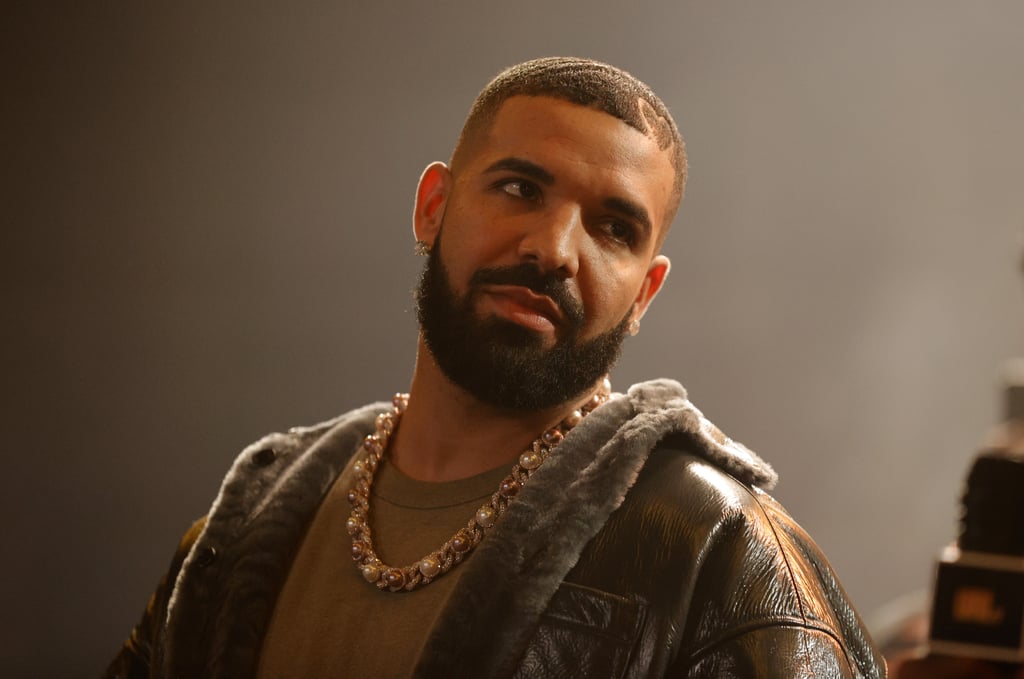 Drake Reveals Whether or Not He'll Ever Get Married

Contrary to popular belief, Drake hasn't been in many relationships. While the artist loves love (and rapping about his past situationships), he's pretty content with his dating life — which, according to him, consists of "dating four or five women" at a time to truly find his perfect partner.
Though the rapper usually reserves his songs to reveal details about his love life, he had "absolutely no filter" when he talked about his views on relationships and marriage during a fake interview with Howard Stern. The interview was part of the promo for his collaborative "Her Loss" album with 21 Savage. On Nov. 2, Drake shared a clip of the interview on Instagram; in it, he revealed whether he could ever settle down with one woman. "I'm sure I could," he said. "When all this is said and done for us, that addiction of work and success and forward movement is over, I feel like we're all going to need something real . . . Hopefully, I find somebody."
This isn't the first time Drake has gotten candid about his dating life. In 2013, he explained on "The Ellen DeGeneres Show" that he goes on a lot of first dates. "They don't call me back after one date!" he laughed after confirming that the relationship rumors surrounding him and Tyra Banks, at the time, were just that — rumors. The same goes for Kat Dennings: "We went out for dinner, but that was it."
Of course, true Drake fans may not be surprised to learn this. He did, after all, spend close to a decade trying to woo Rihanna — #TBT to the 2016 VMAs — before she started dating A$AP Rocky and had her first child. Then there was that one time in 2018 when Drake asked Heidi Klum out on a date, and she ghosted him. "Sorry, Drake. You snooze, you lose. You know what I mean? He was basically like a week too late," Klum told Ellen DeGeneres of meeting her now-husband, Tom Kaulitz, days before Drake reached out.
It's been a while since Drake has confirmed or even hinted that he's in a serious relationship. However, the apparently lavish dates haven't stopped. In July 2021, Drake was spotted having a private dinner with model Johanna Leia at Dodger Stadium. (The organization confirmed to ABC7 that Drake made "a sizable donation" to the Los Angeles Dodgers Foundation to make the date happen.) Take a look back at the women the father of one has been linked to over the years.
Source: Read Full Article