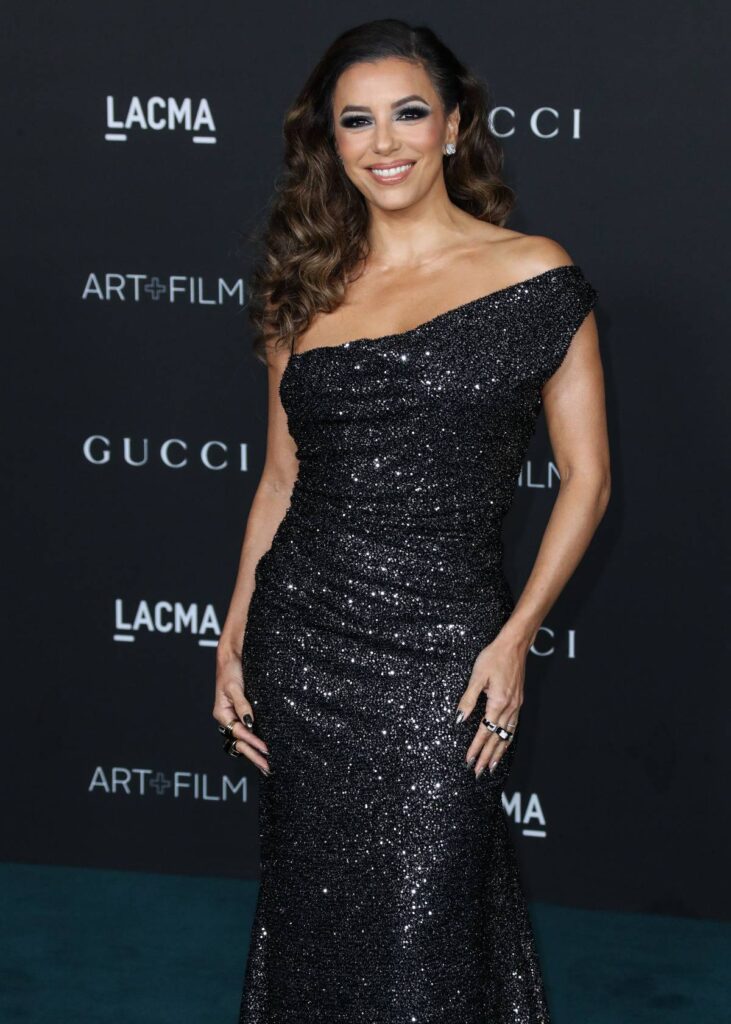 Eva Longoria has a new rom com with Matt Walsh coming out called Unplugging. I thought it was going to be the typical canned script about the technology addict having their phone taken away only to discover their heart. But the trailer goes in so many wild directions, I want to check this out! Like, the whole finding their heart thing is there, but it's wrapped in an apocalyptic blackout with drone invaders, Lea Thompson as a vigilante, Nicole Byer as a cop and Keith David as the advisor – yes please.
Anyway, because the film is about trying to disconnect from gadgets so you can reconnect with those around you, that's what Eva talked about with Entertainment Tonight. Even though she plays a device-dependent businesswoman in the film, Eva said it's no problem putting her phone down at the end of the day. As a matter of fact, she values her time away so much, she mutes her phone from all sounds because she doesn't want to be notified of anyone's "stuff." I'm with Eva on this.
Eva Longoria and José Bastón's relationship — and time away from phones — thrives on wine! Longoria, who is the star of the upcoming comedy, Unplugging, shared how she and her real-life husband disconnect at the end of the day.

"We have dinner every night," the 47-year-old actress tells ET about the couple's routine.

"I make dinner almost every night and we have a glass of wine all the time. I mean, yes, to conversation but the wine is important. We make it a big priority to connect every day. Plus, we are so busy in our day that at night we're like, 'Oh my god.' And we're so excited about what we did and what we produced and how productive we were."

She adds, "And we have so much to talk about, that we actually love unplugging and just talking at the end of each night."

When it comes to the person who is the most connected, Longoria says Bastón's got her beat.

"He would argue," she says. "He thinks, because I'm very efficient with my time. I'm like, 'I schedule my time.' And I'm going to answer emails during this time. I'm going to do my social media. I'm going to do Instagram at this time."

She continued, "He's just always like, 'bing,' and he has to get it. I actually turn off the sounds, I don't like the sounds, I don't like being notified. Stop notifying me about your stuff."
[From ET]
I knew a family who had a drawer for phones and there was some time frame that all the phones had to go in the drawer. I think it worked on an "out of sight, out of mind" principle. My husband and I are similar to Eva and José. As soon as my husband's phone bings or vibrates, it's in his hand. But he has notifications for everything. I admit I also look when my phone vibrates, but I only have work emails, texts and my volunteer Slack channel on for notifications. But that's what I think Eva means. I got a notification the other night from Slack that one of my dog adopters was pulling out of their adoption. There wasn't a thing I could do about it, but it ruined my evening.
I really like Eva's idea of scheduling screen time for herself with emails and social media. I might try that for my weekends.
Eva said her son, Santiago, isn't too into screens yet. He's only three, but he's just discovered YouTube, so that might change. But it will be on his downtime. Eva and José are giving him a different option by sitting down and talking each night. Kids model what they see. If he's used to people putting down a phone to hold a conversation, that's what he'll do.
Here's the Unplugging trailer:

Embed from Getty Images
https://www.instagram.com/p/CX6zPXTvSYa/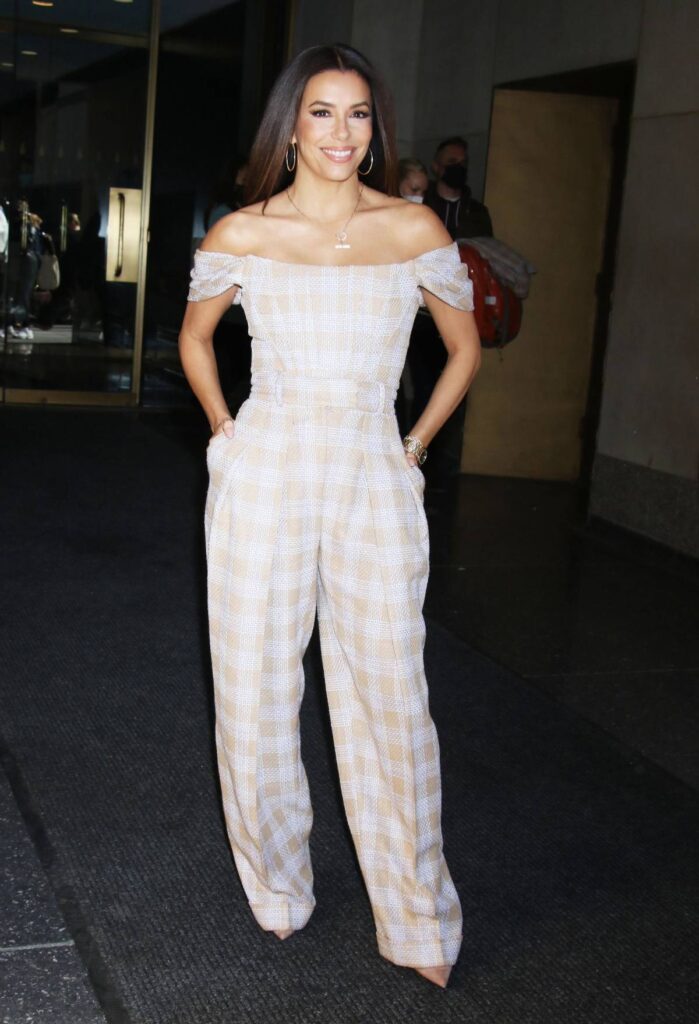 Photo credit: Avalon Red, Backgrid, Getty Images, YouTube and Instagram
Source: Read Full Article