Christina Haack claimed that smoking Bufo toad venom before meeting her husband, Joshua Hall, was "a life-changing experience." Here's how fans reacted to the HGTV star's admission of using the illegal drug, and what her ex-husbands, Tarek El Moussa and Ant Anstead, thought.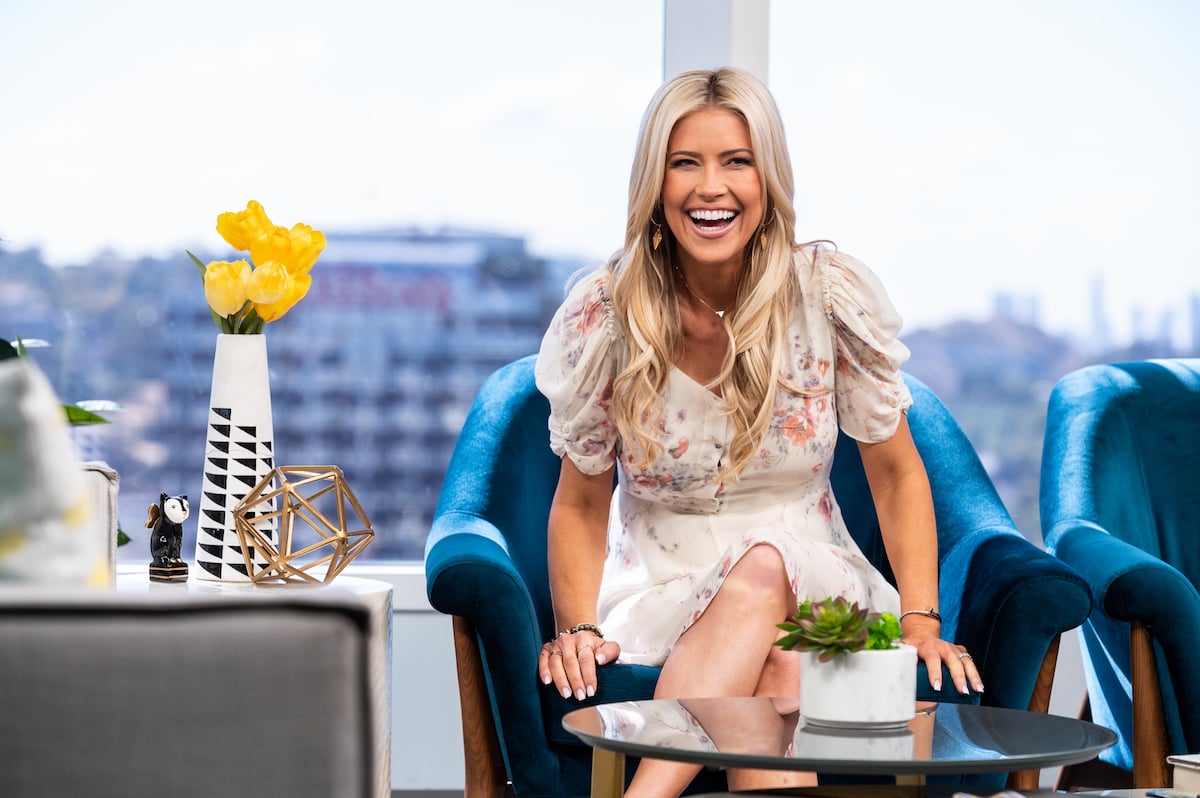 Christina Haack revealed on Instagram that she smoked Bufo toad venom
On July 8, 2021, Christina Haack shared an Instagram post revealing that she had smoked a Bufo toad prior to meeting her third husband, Joshua Hall. 
"I met Josh when I wasn't in a state of fear or fight-or-flight," the Flip or Flop star captioned a photo of the couple on a beach. "I had taken time off social, hired a spiritual coach and smoked a Bufo toad (which basically reset my brain and kicked out years of anxiety in 15 mins)."
Haack went on in the lengthy caption to describe the pressures of fame and social media, saying she felt "crazy protective" of Hall after meeting him.
"I may be a bit crazy and im definitely not perfect but I will never live my life based on other peoples judgments or opinions," she wrote. "We pride ourselves on never judging others and always wanting others to be happy and we wish others would have the same respect."
A few days later, Haack opened up even more about her experience with Bufo toad venom. "Smoking the Bufo toad venom is a life changing experience and different for every person. It can't be summed up in a post," she explained in her Instagram Stories (per ET). "My experience felt like my ego was being ripped away from me — a much needed 'ego death.'"
https://www.instagram.com/p/CRFFdF-jjqk/
Fans reacted to Christina Haack saying smoking toad venom 'kicked our years of anxiety in 15 mins'
Christina Haack's fans reacted to her post about smoking Bufo toad venom in the comments section of her Instagram post. Many of them expressed support for the HGTV star and her new relationship.
"It's wonderful to see you so at peace and happy!" one fan wrote.
"First time seeing you had a new man!" another fan commented. "I was more interested in what a Bufo toad was lol! But happy for you!"
Several fans asked for more details about Haack's experience with the Bufo toad, leaving comments like, "What the flip is a 'Bufo toad'?"
And some fans warned the Flip or Flop star to avoid the drug. "Christina I'm just now seeing this post PLEASE PLEASE DO NOT MESS WITH BUFO TOAD IT CAN BE DEADLY TO HUMANS AND DOGS‼️" one fan commented. "I don't know who instructed you to smoke this stuff but it's wrong for you to smoke this stuff it could cause you to be unconscious and it's deadly."
The 'Flip or Flop' star's ex-husband, Tarek El Moussa, reportedly was 'concerned' about his former wife's illegal drug use
At least two people were reportedly less than thrilled with Christina Haack for posting about smoking hallucinogenic toad venom: her ex-husbands, Tarek El Moussa and Ant Anstead.
In July 2021, TMZ reported that Haack and El Moussa had an explosive argument on the set of Flip or Flop. The former couple divorced in 2018 but continued working together on the HGTV show. The disagreement was allegedly sparked by Haack informing El Moussa that it was time to film, but according to ET, the toad venom incident may have been another factor.
A source told the publication that tensions between the former couple grew after Haack shared her Instagram post about smoking a Bufo toad. "[Tarek and Christina] share children, a workplace," the source said. "Things are going to bubble over." The insider added that El Moussa was "concerned" about Haack and the safety of their two children. "She will always be the mother of his kids."
Haack's second husband, Ant Anstead, also apparently wasn't happy about her smoking toad venom. In April 2022, Anstead used her post as ammunition against her in the custody battle over their 2-year-old son Hudson, citing it as an example of the HGTV star being an unfit parent.
Source: Read Full Article