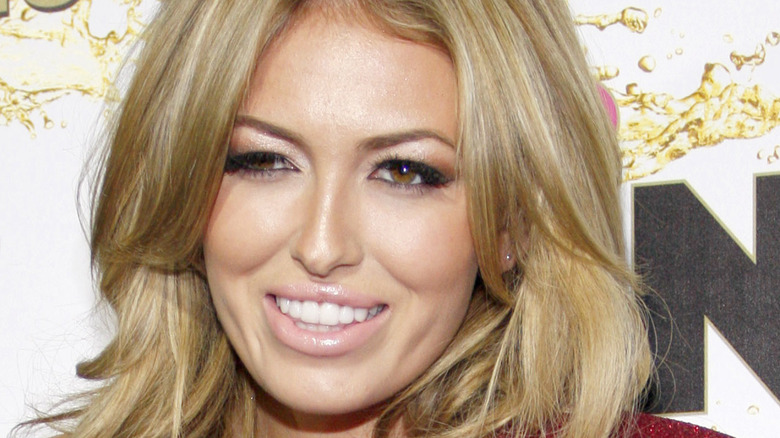 Tinseltown/Shutterstock
By Olivia Jakiel/Aug. 26, 2021 3:52 pm EDT
Paulina Gretzky, the daughter of famed hockey legend Wayne Gretzky, and her professional golfer fiancé, Dustin Johnson, have already been together for longer than most celebrity marriages last, and after nearly a decade of loving each other, the pair are finally ready to tie the knot in front of their closest family and friends, and of course, their two adorable children, River and Tatum.
Gretzky was first introduced to Johnson back in 2011 at a golf tournament, and the pair officially got together shortly after in 2012. In an interview with Golf Digest in 2014, Gretzky opened up about the first time she and Johnson met, telling the outlet that she thought she didn't make a good first impression with Johnson.
"At the end of 2011, my mom played with Dustin in the Wednesday pro-am at Tiger's tournament at Sherwood. She told Dustin about her daughter, blah-blah-blah, and invited him to the house that night. I'm sure he was rolling his eyes, and so was I when my mom invited me over to meet this golfer she had just met," Gretzky recalled. "So I show up looking like a complete ragamuffin, and here's this really cute guy. I didn't stay long, but he was such a gentleman, so endearing. He's always been that way to me. We exchanged numbers, and here we are."
Paulina Gretzky and Dustin Johnson got engaged shortly after starting their relationship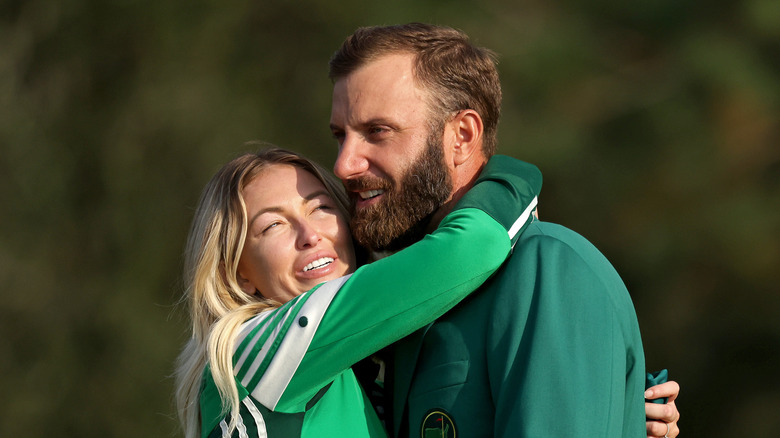 Just seven months after the pair became official, Dustin Johnson popped the big question to Paulina Gretzky, who obviously said "yes," as Gretzky made clear to her millions of Instagram followers, captioning a series of selfies showing off her engagement ring, "Never Been Happier" (via People).
Although they've taken their time planning their big day, thanks to their conflicting and busy schedules, Gretzky has been one of Johnson's biggest supporters over the years, showing up at the majority of his golf tournaments to cheer him on — something that he's been appreciative of from the get-go.
"She's such a big supporter of mine … obviously with golf or any professional athlete, or even a business, you got to have somebody to support you," Johnson said of his longtime partner (via People). "I've spent a lot of time away from home, or at the golf course, or traveling on the road, whatever it is. So you need that special person, especially with the kids, she does a great job taking care of everything else so all I got to do is worry about golf."
New details about Paulina Gretzky and Dustin Johnson's wedding are slowly coming out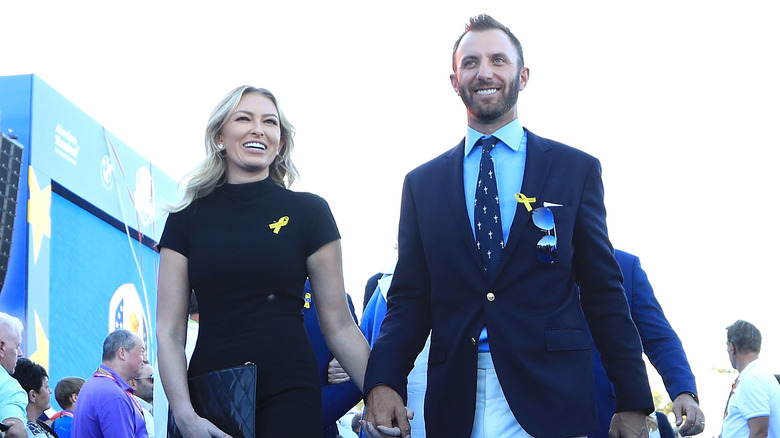 Golf, hockey, and social media fans alike are curious to know about all the details about Paulina Gretzky and Dustin Johnson's wedding, and thankfully, fans of the couple are now getting a glimpse at what the couple's big day will look like. Per Page Six, Gretzky and Johnson will tie the knot at Blackberry Farm, a luxury hotel and resort in Walland, Tennessee. According to the resort's website, the property has a true farm-to-table, rustic feel, thanks to the fact that they grow their own vegetables and use "foraged goods" from their local surroundings to give their guests an unforgettable culinary experience. The property also boasts activities like wine tasting, archery, horseback riding, carriage rides, and more, so it sounds like Gretzky and Johnson's big day will have a classy, outdoorsy, and most importantly, fun vibe to it.
As far as accommodations go, Blackberry Farm offers a wide range of rooms, suites, and even multi-bedroom houses to stay in that feature a blend of rustic and modern designs, which adds to the overall charm of the property. There's also a brewery and a day spa, which sounds like the perfect combination of fun and relaxation perfect for a long-awaited wedding weekend.
Paulina Gretzky and Dustin Johnson's wedding date is still unknown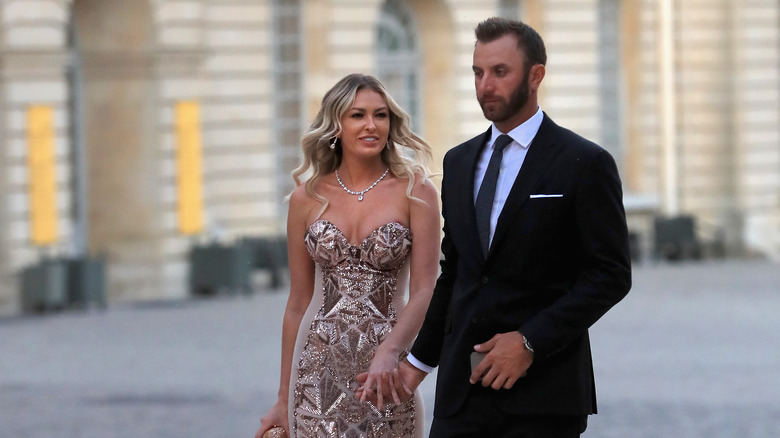 Although Page Six reports that Paulina Gretzky sent her bridesmaids, including pals Karlin Ready, her fiancé's sister-in-law, Samantha Johnson, and maid of honor, BFF Kristina Melnichenko "Save the Weekend" notes in their luxe gift baskets, her and Dustin Johnson's wedding date is still unknown. In May, Johnson gave fans an update about their wedding date, telling Golfweek that "We do not have one yet," but that they were getting closer to deciding on an official day.
In April, Gretzky gave fans an inside look at what her wedding dress could look like, and revealed that she tapped famed wedding dress designer Vera Wang to design "the wedding dress of her dreams," as she described in an Instagram post that month. "Women empowering women at its finest. Making my dreams come true. You are a queen & friend @verawang thank you [heart]," Gretzky wrote in a heartfelt caption accompanying a picture of the pair (via People).
Source: Read Full Article