Ina Garten has a number of favorite desserts, but one of her Barefoot Contessa recipes is light, delicious, and so easy — plus she adds a secret ingredient that gives it an extra kick. Find out how to make Ina Garten's delicious lemon mousse and her tips and tricks for the best presentation.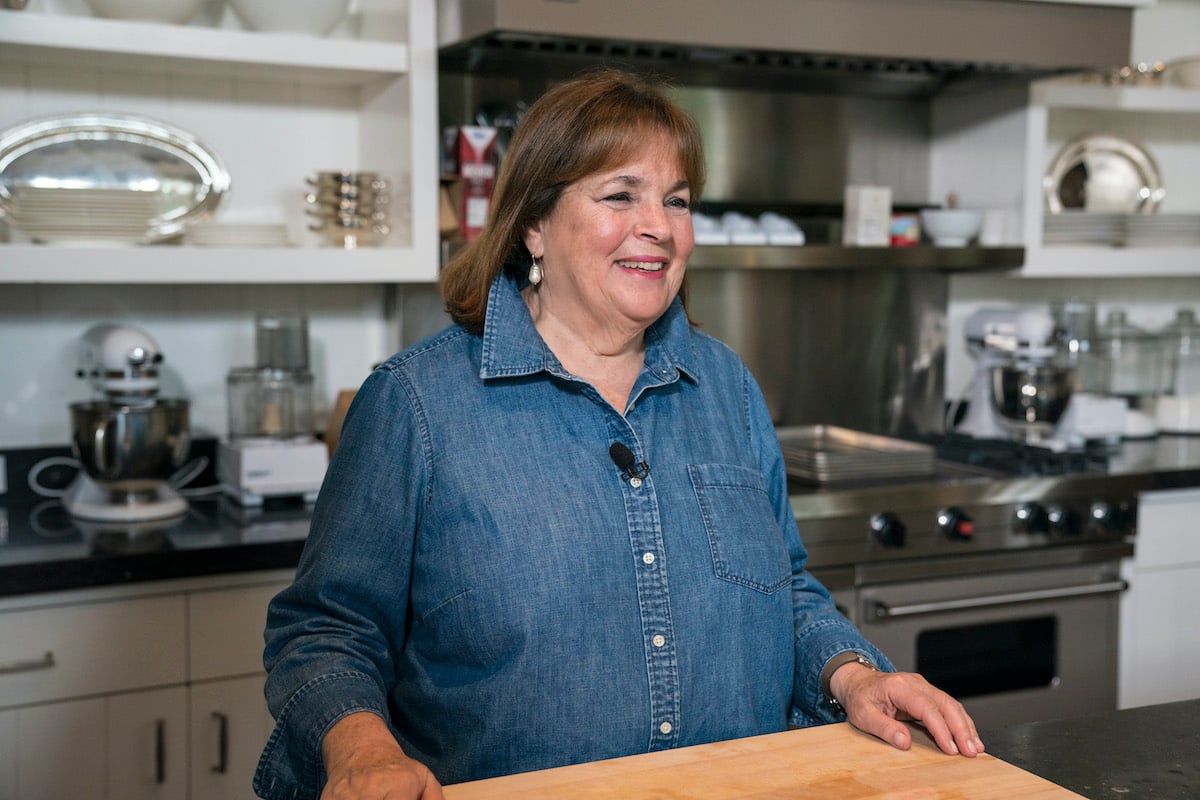 Ina Garten's lemon mousse is an easy make-ahead dessert
While demonstrating how to make the recipe on the Barefoot Contessa cooking show, she shared, "Lemon mousse is one of my favorite desserts."
She begins with the base of the lemon mousse, whisking together eggs, sugar, and "lots of lemon zest," salt, and fresh-squeezed lemon juice. The mixture is set over a pot of simmering water, as she explains she'll "just cook it until it thickens." Garten covers it with plastic wrap and refrigerates the base for 1 to 2 hours.
Garten then combines egg whites, sugar, and a pinch of salt, which she whips in an electric mixer on high speed.
Once she's removed the plastic wrap from the chilled base, she folds in the whipped egg white combination. "So you make a really thick custard and then you lighten it by folding in egg whites and whipped cream," Garten explained. "And that's how you make a mousse."
Garten offers a tip about folding in ingredients. "This is the thing about folding: you just want to put it on top and then fold it in slowly … want to do nothing that will deflate the egg whites," she noted.
Whipped cream makes the mousse even lighter
Garten makes whipped cream "to make it even lighter," adding heavy cream to the mixer bowl and whipping it to form stiff peaks. She then folds the whipped cream into the base mixture.
"This is so many layers of things but the good news is you can make it in advance and let it sit in the refrigerator for a long time," she shared.
"And then I'm going to give it extra special flavor," she said. "I'm going to put in half a cup of lemon curd — gives it a real lemon bite." She folds the lemon curd in to combine everything and places the mousse in a souffle dish.
You can find the full recipe on the Food Network website.
https://www.instagram.com/p/BIXtqOGBZcV/
Ina Garten adds flair to the lemon mousse
Garten shares that it can be served as is, but she amps up the presentation slightly by piping on whipped cream and lemon slices (similar to her Instagram video demonstrating her key lime pie decoration).
When a fan asked Garten on the Barefoot Contessa website for advice about using a pastry bag, she offered up her wisdom. "I love to bake, but I am struggling with using a pastry bag. I would love to master this skill — what advice do you have?," the fan asked.
Garten said that practice makes perfect. "The only way to learn to use a pastry bag is to practice. I would make a big bowl of whipped cream fill a pastry bag, and pipe the whipped cream onto a cutting board," she explained. "When you're done, scoop it back into the bag, and try again until you have the hang of it!"
Source: Read Full Article