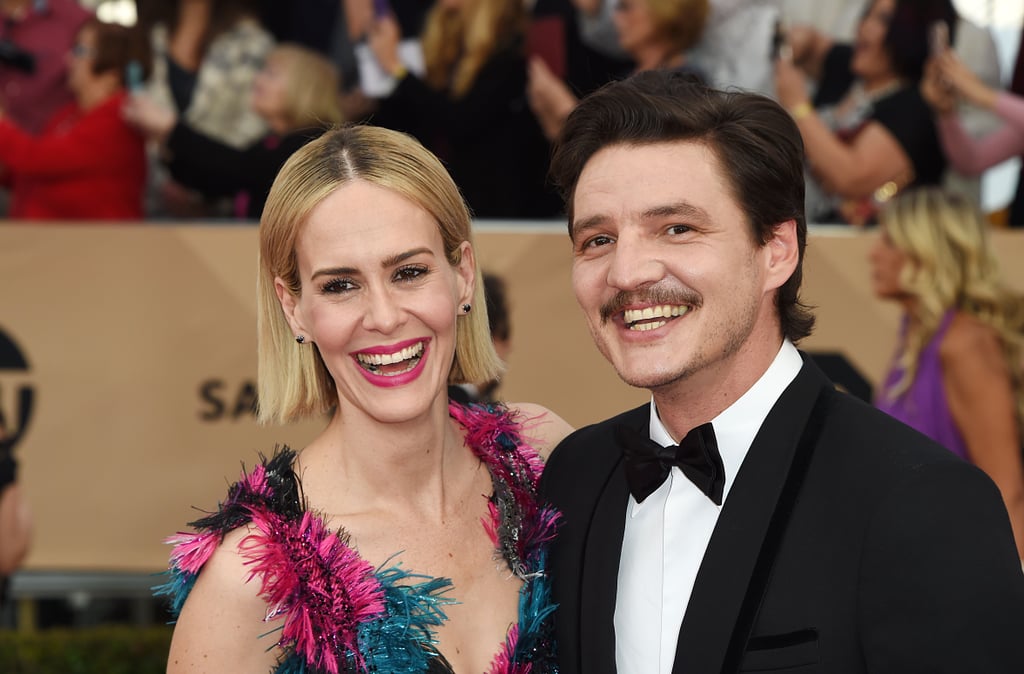 Inside Pedro Pascal and Sarah Paulson's Sweet, 30-Year Friendship

To mark his "Saturday Night Live" hosting debut on Feb. 4, Pedro Pascal had one of his best friends make a surprise appearance: Sarah Paulson. The "Ratched" actor made a cameo during the show's "Fancam Assembly" sketch as a high school teacher named Ms. Jenny opposite Pascal's Mr. Ben, whose Gen Z students hilariously dub the pair "mommy" and "daddy." Although they only shared the screen together briefly, their scene was one of the episode's biggest highlights. The moment wasn't necessarily a reunion of sorts — in fact, the pair seem to often be together. They've actually been friends for 30 years.
That's right, Pascal and Paulson go way back. Their friendship began during the early 1990s when they were just teenagers. At the time, Pascal and Paulson were both up-and-coming actors living in New York. Eventually, they crossed paths, and after hitting it off, the two became best pals who would go on to take over Hollywood together.
Of course, Paulson is known for starring in the "American Horror Story" TV franchise, as well as movies like "The Post," "Ocean's 8," and "Run." Meanwhile, Pascal has become a household name due to his roles on "Game of Thrones," "The Mandalorian," and "The Last of Us."
Despite being two of the biggest stars in Hollywood, Pascal and Paulson still find time to hang out with each other whenever they can, and they've shared so many cute moments over the years. If you're a fan, scroll through the slideshow to see their friendship timeline.
Source: Read Full Article