AceShowbiz –
Is Kylie Jenner engaged to her baby daddy Travis Scott (II)? The 21-year-old reality TV star has just reignited engagement rumor with her rapper beau after she was spotted rocking a stunning diamond encrusted ring on her wedding finger.
The "Keeping Up with the Kardashians" star, who is currently joining Travis on his tour, was photographed heading back to her Miami Beach hotel with her best pal Jordyn Woods. Aside from the sparkler, she rocked a khaki trench coat and patent boots while carrying a black handbag. Her blonde locks were let down.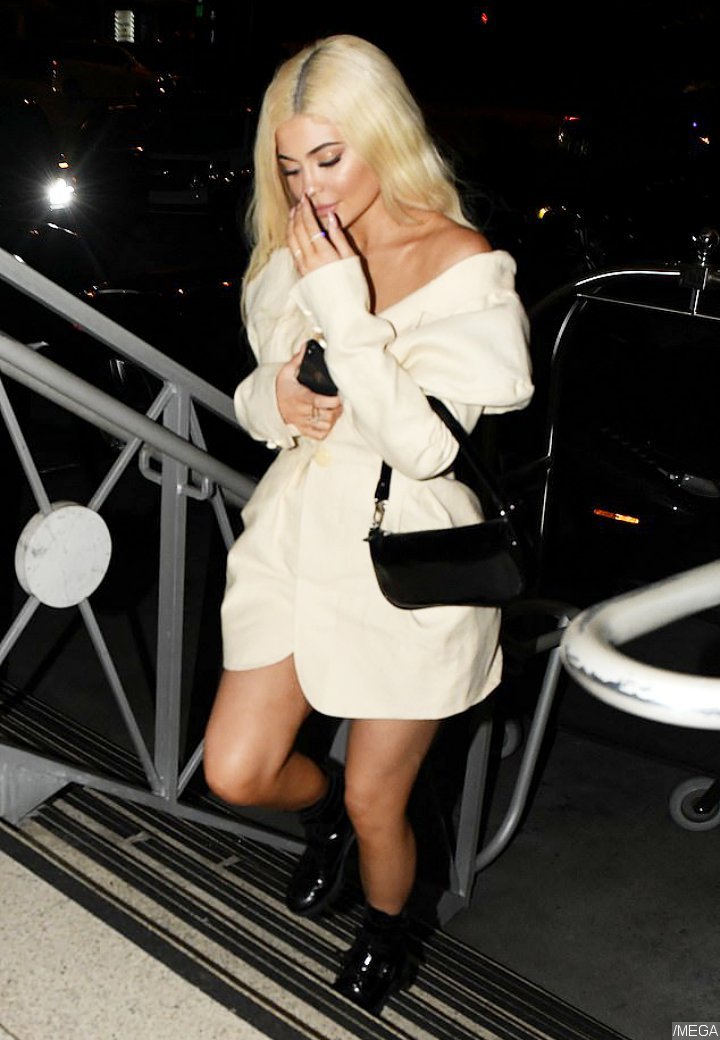 It should be noted that this is not the first time Kylie and Travis hit with engagement ever since they started dating last year. She sparked the rumors after spotted rocking diamond rings on several occasion, as well as calling the "Sicko Mode" hitmaker her "hubby." Furthering the speculation, Travis also called his baby mama his "wifey."
Kylie and Travis welcomed their first child together, Stormi Webster, on February 1. The latter recently stopped by "The Ellen DeGeneres Show" to open up about his girlfriend's secret pregnancy, recalling what happened during her childbirth. He admitted that he was nervous and scared in the delivery room.
Sharing that Kris Jenner helped deliver the baby at the time, he told host Ellen DeGeneres, "She held it down because it was so scary. She walked me through the whole process." He added, "There's this thing called placenta, that I've just been hearing about? Oh my god. So, I was fearful of all that. But I cut the umbilical cord. But, yeah, [Kris] held it down. Mama KJ, she's the best."
The "Butterfly Effect" rapper also talked about how much he loves Stormi, to the point that he found it really hard to leave her for work. "I had to leave her to come up here, and it was just so hard," he said, gazing at a photo of the baby girl which appeared on the large screen behind him. "She's so animated. She's just running around the house right now on this new walker, and she's turning into a full-blown runner."
Source: Read Full Article