Joe Rogan's massive deal with Spotify in mid-2020 turned a lot of heads. The reportedly $100 million deal gave Spotify exclusive rights to his wildly-popular podcast, The Joe Rogan Experience. 
However, although the extremely lucrative deal is filling Rogan's pockets, it hasn't gone without its fair share of issues. One of the biggest was the fact that Spotify didn't initially want to make his podcast streamable via video. Rogan managed to change their mind after he mentioned how the video element of his podcast allowed the world to see Elon Musk smoking cannabis.
Rogan recently recalled the moment while reminscing on his journey with the podcast. W hen the entire situation with Musk first went down, Rogan was shocked, to say the least.
Joe Rogan's transition to Spotify hasn't been completely smooth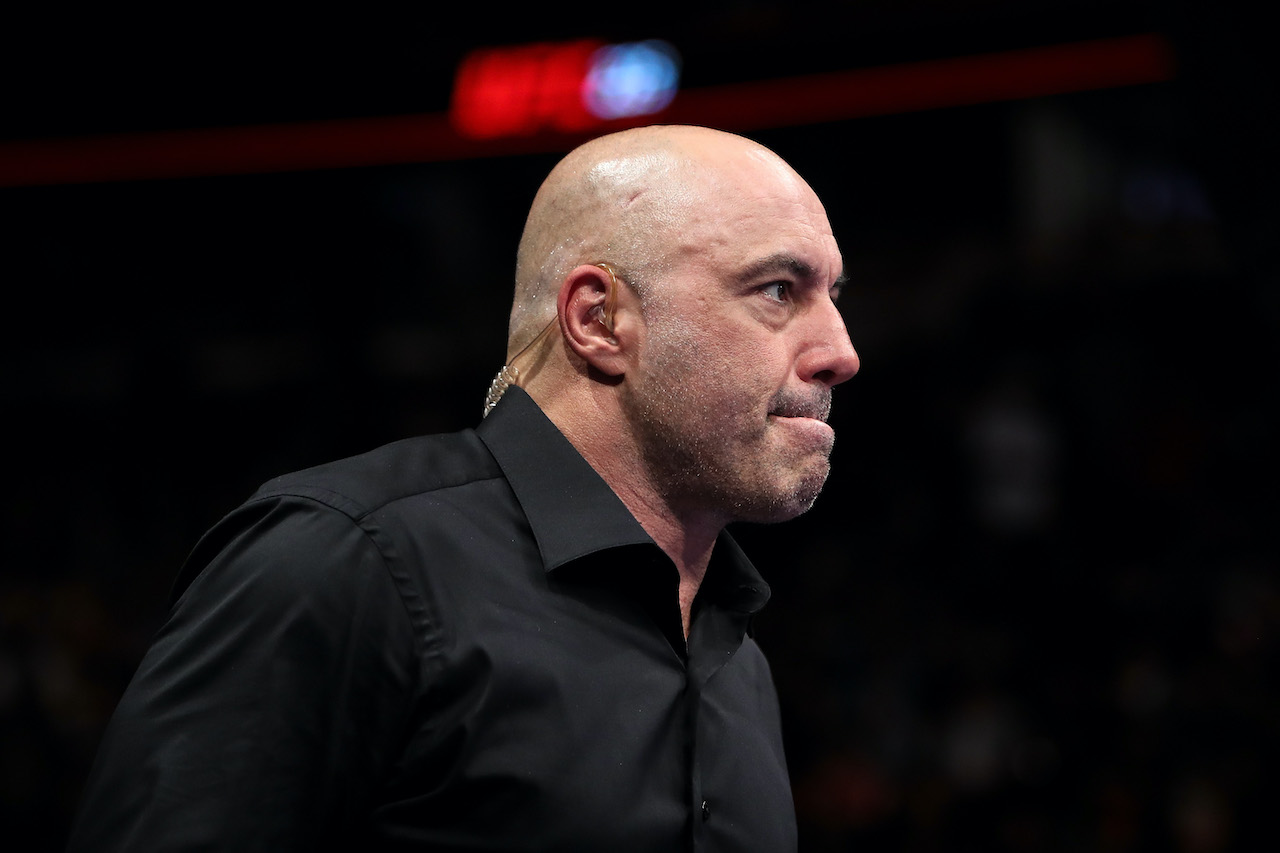 Rogan opened up about the struggles he's faced moving his podcast to Spotify during a recent episode of The Joe Rogan Experience.
"It's not as smooth as it probably should have been when we first transferred over in December," Rogan said.
Apparently, Spotify didn't know what they were signing up for when they decided to bring Rogan and his enormous following to their platform.
"They just weren't ready for the volume," Rogan said.
Spotify didn't initially want to make Joe Rogan's podcasts streamable on video
Rogan also revealed that Spotify never intended to make his podcast available for video streaming. Spotify executives likely didn't see the value of adding a video component to a conversation-based podcast.
However, Rogan's manager managed to change their minds when he brought up the viral clip of Musk smoking cannabis on Rogan's podcast.
"My manager was like, 'Think about the Elon Musk moment when Elon Musk is smoking weed,'" Rogan continuted. "That is a viral moment that only happens with video, where Elon's like, 'It's legal, right?'"
Joe Rogan recalls the time Elon Musk smoked weed on his podcast
Rogan then went into more detail about his initial reaction to the Musk fiasco. He hadn't anticipated their moment turning into a global spectacle that would have such serious implications.
"I remember I was at the airport, and I had sunglasses and a hat, and I'm on my way to Vegas," Rogan recalled. "And I'm like, looking at this CNN monitor and it shows Elon smoking weed on my podcast. And I'm like, 'Oh no.' I was like, 'What have I done?'
Once Spotify's team thought about the future potential of including video streaming for Rogan's podcast, they relented.
"Those moments, those crazy viral moments, they don't exist without video," Rogan continued. And my manager said that to Spotify, and Spotify was like, 'You're right.' And then they started working on the video platform."
He's been involved in some controversy since moving to Spotify
Rogan also lemented about what he perceives to be misconceptions about his character following the move. Specifically, he talked about how several members of the Spotify staff thought he was transphobic and a bad media personality.
"I'm not even remotely like that," Rogan said.
Source: Read Full Article