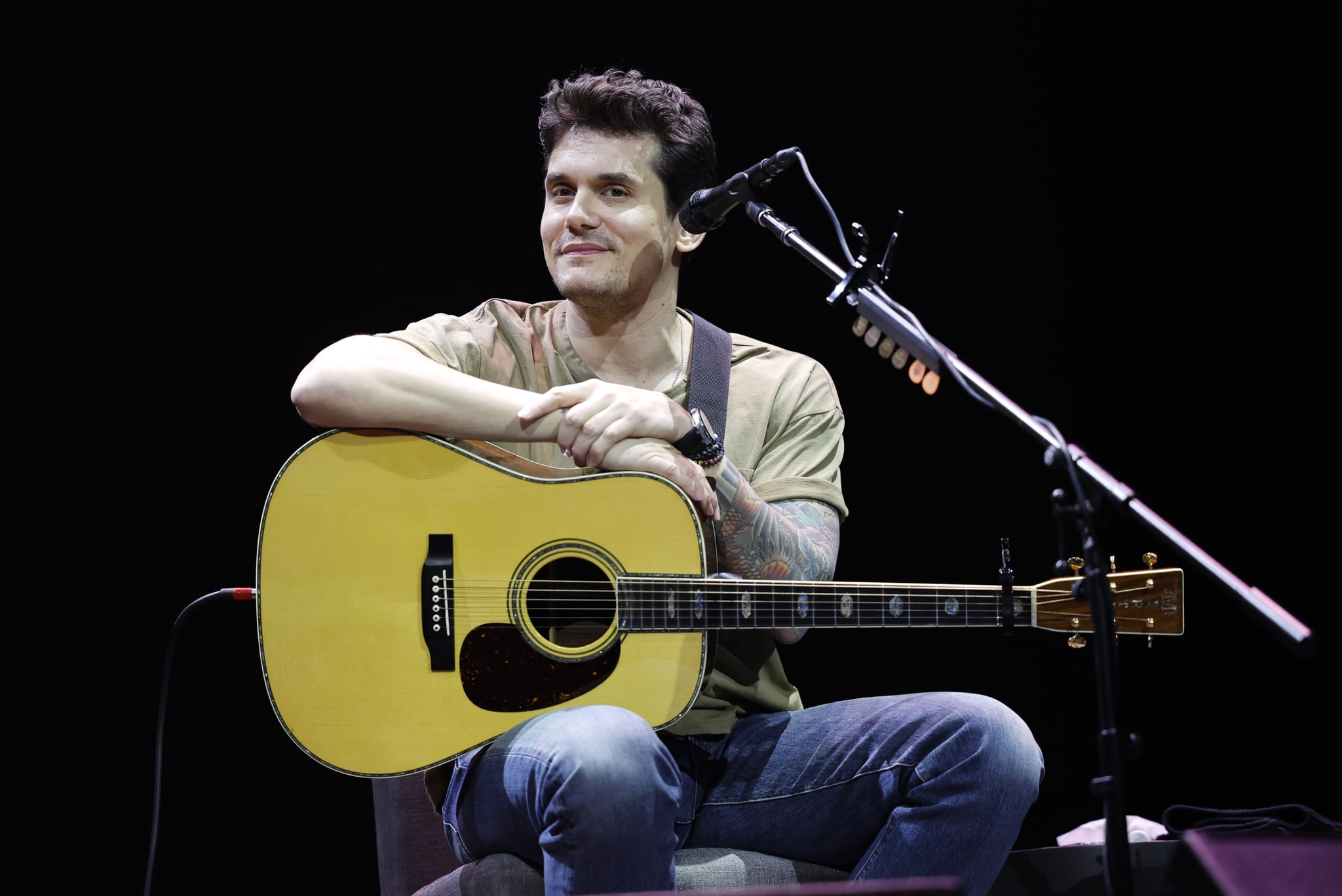 Image Source: Getty / Jason Kempin
Some musicians never reveal their secrets. John Mayer, however, recently offered some insight into one of his most controversial songs. During the Sacramento, CA stop of his solo acoustic tour on April 8, the singer stopped to talk about "Paper Doll," a song long believed to be written about his ex, Taylor Swift. "I wonder if people don't like it because it sounds a little pissed off," he said, adding that this isn't entirely accurate. "I don't really like 'pissed off' as a song. I think it was more hurt."
Mayer admitted that the song could be perceived as slightly bitter. "Is there something about it that's a little b*tchy?" he asked. "There might be. I try not to give b*tchiness in the songs, it happens sometimes. I guess I don't do it very well — sarcastic b*tch — but I didn't really see it. I guess it is sort of a little bit like, 'Mehhh,'" he continued with feigned petulance.
Mayer dated Swift back in 2009. He was 32 at the time, and she was 19. Their breakup inspired Swift's "Dear John" released the following year. "Dear John, I see it all now that you're gone," Swift sang in the song, "Don't you think I was too young to be messed with?'" Then, in 2013, "Paper Doll" appeared to serve as Mayer's response, with the lyrics, "You're like 22 girls in one, and none of them know what they're running from. Was it just too far to fall for a little paper doll?"
John Mayer reflecting on his Paper Doll lyrics #johnmayer #johnmayersolotour #taylorswift #couldveshouldvewouldve #dearjohn #paperdoll
Although he now seems to recognize how the song came across, Mayer has maintained that the song wasn't actually about Swift at all. In a 2019 Instagram Live he said "100 percent of people" believed the song to be about a person who "brought a certain amount of superficial pop culture back-and-forth." In reality, he said, "the song was not about that person, and I could never tell anybody that's not true because then I would be breaking my rule that songwriters don't say who their songs are about or not about."
We may never know the whole truth, but given that Mayer chose to perform "Paper Doll" on the same day Swift's breakup with Joe Alwyn was made public, it appears the song will continue to uphold its controversial legacy.
Source: Read Full Article