Every few weeks, we've been getting these stories and they're one of my favorite things of the year: British aristocrats are super-salty about not being invited to King Charles's coronation. The Earl of Fancybreeches and the Duke of Trousersnape have truly been sending strongly-worded parchments to the palace, demanding their Chubbly invite posthaste. They're throwing tantrums about it in the media, they're inundating the Duke of Norfolk with rage-emails and irate phone calls. It's glorious, but it does beg the question: why didn't Charles prioritize the aristocracy for invites? There's a lot of talk about fewer seats, but that hasn't stopped Charles from inviting foreign heads of state and Camilla's entire f–king extended family? Surely Lord Toadscrotum is *as* important?? Well, interestingly enough, it looks like the king massively snubbed all of the "grandest aristocrats" – most of the 24 non-royal dukes.
The Coronation, now just three weeks away, will be seen by many as a display of splendid pageantry and tradition – and by critics as a blast of flummery and fanfare. But, to King Charles, it evidently represents a unique chance to begin a new era – one quite distinct from that of his late mother, Queen Elizabeth. Nowhere, I can reveal, will this be more starkly apparent than in the exclusion from the service in Westminster Abbey of most of the grandest aristocrats in the land, along with almost all their fellow hereditary peers. Even most of the 24 non-royal dukes – the most senior rank in the peerage – are not exempt from the cull, despite the fact that one of their number, the Duke of Norfolk, is orchestrating every detail of the Coronation in his role as Earl Marshal.

The Duke of Rutland, who lives in one wing of his 365-room family seat, Belvoir Castle in Leicestershire, while his wife, Emma, lives in another, is one of the many dismayed and bewildered by their exclusion. 'I have not been asked,' he tells me, saying that he does 'not really understand' why. 'It has been families like mine that have supported the Royal Family over 1,000 years or thereabouts,' adds the Duke, who has two sons and three lively daughters, Lady Violet, Lady Alice and Lady Eliza Manners.

But not only did peers attend coronations, they were required to 'give the kiss of homage and touch the Crown' – a vestige of feudal allegiance to the monarch, for whom, it was implied, they would fight and, if necessary, die on the field of battle. At Queen Elizabeth's coronation, a royal duke, Prince Philip, the Duke of Edinburgh, took off his coronet, ascended the steps of the throne, knelt before the Queen, placed his hands between hers and 'pronounced his words of homage'. He was followed by two more royal dukes, the Dukes of Gloucester and Kent.

Then it was the turn of the senior peer of each 'degree' – the duke, marquess, earl, viscount and baron with the oldest titles. As they 'paid homage in like manner', their fellow peers of the respective 'degree', knelt in their places in the Abbey, removed their coronets, and also said their words of homage. A Buckingham Palace spokesman declines to comment, but a royal source insists that 'a good representation of non-royal dukes will be in attendance'.

The Duke of Rutland will presumably console himself at Belvoir, where a collection of his family's coronation robes is on display. Perhaps the disappointment will be even more acute for the Duke of Somerset. 'He was sprucing up the family state coach,' a chum tells me, adding that the Duke had entertained the idea of arriving in the Abbey in it. 'He thought he might be invited, even if not all the dukes were, because his is the second oldest dukedom after Norfolk's.' Alas, it appears that the Duke of Somerset, whose title was created in 1547, is among those who have been discarded. After explaining to me a few weeks ago that he didn't want to comment at 'this stage', he now declines to say anything at all.

Perhaps he should perk himself up by having a word with Robin Devereux, 19th Viscount Hereford, who, as premier viscount, might have expected to 'pay homage' on behalf of his fellow viscounts. He, too, declines to comment, but has, apparently, taken his exclusion in good heart. 'He says he's still waiting for his invitation,' I'm told. 'But he's not upset about it. He knows that this is a new era.'
[From The Daily Mail]
On one side, I actually feel bad for these victims of a very shallow gene pool – they've lived their entire lives believing that they are important because of their fancy titles, that they are necessary to the functioning of the British social order, that they must pledge themselves to the king. Only for the king to tell them "don't come, you're not important." Don't you understand how poignant it is that the Duke of Somerset was sprucing up his state coach?!? On the other side, these people are absurd and this way of life cannot continue, holy smokes. I am stuck on the fact that Charles really does seem to not be afraid of aristo backlash early in his reign. I wonder if that's a mistake?
PS… It also feels notable that Charles is snubbing all of these "important" non-royal dukes, all while he cozies up the Marquess of Cholmondeley, David Rocksavage. A "marquess" isn't as important as a duke, and yet Charles has made a point of including David and Rose's son as a page and appointing David as his Lord-in-Waiting. Curious.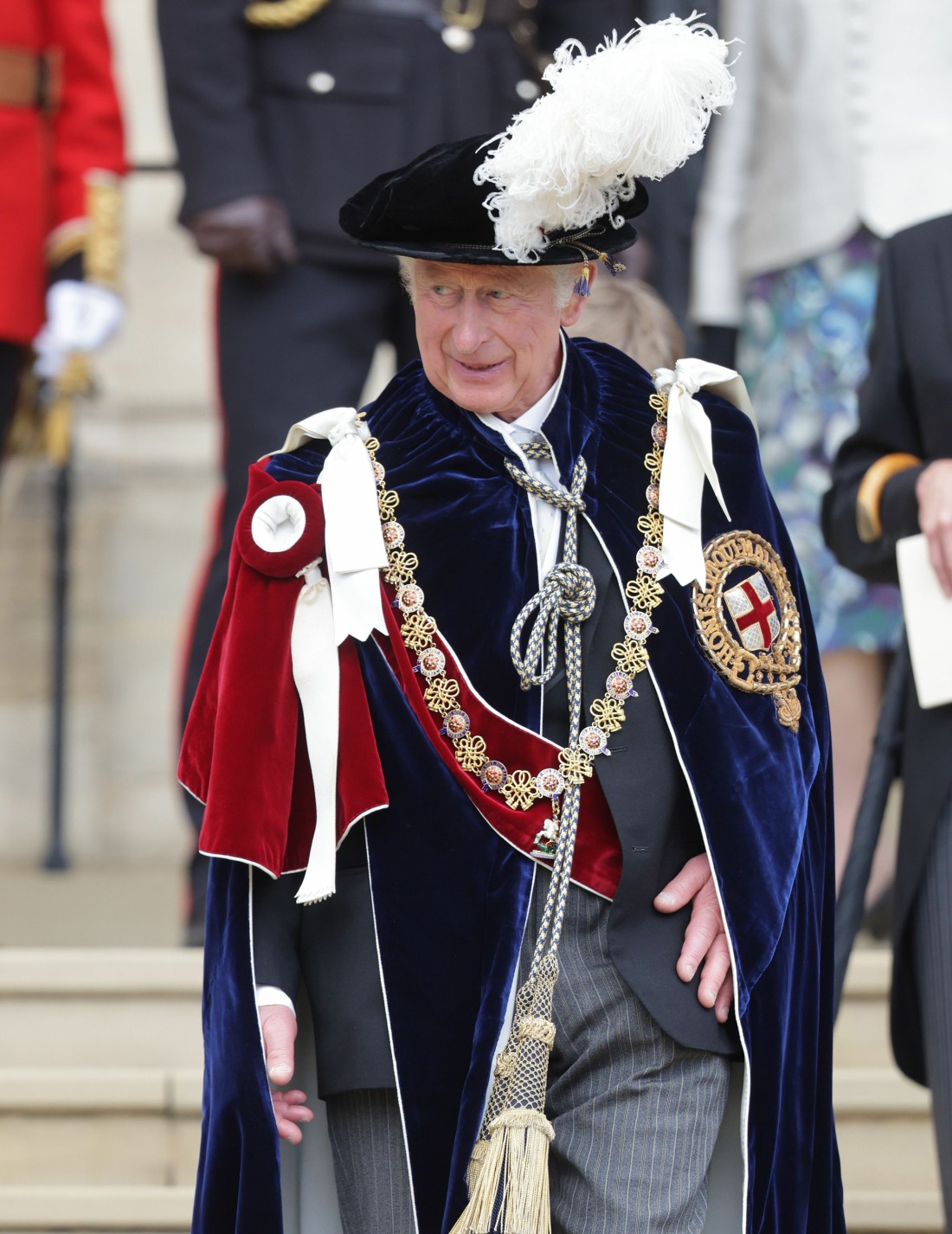 Photos courtesy of Avalon Red, Instar and Cover Images.
Source: Read Full Article