AceShowbiz –
Princess Eugenie traded her classic ride for something modern and a lot faster for the latter part of her royal wedding. The 28-year-old princess, who arrived at St. George's Chapel with her father Prince Andrew in a 1977 Rolls Royce Phantom VI, left Windsor Castle with her new husband James Brooksbank in a stylish sports car after the luncheon reception.
Upon arriving at the Equerry's entrance to make their way from Windsor Castle to Royal Lodge for their evening reception, the newlyweds were greeted by an Aston Martin DB10. The car was specially created for the 2015 James Bond film "Spectre". Only ten units were hand-built in-house by the British car manufacturer and eight of them were featured in the film starring Daniel Craig.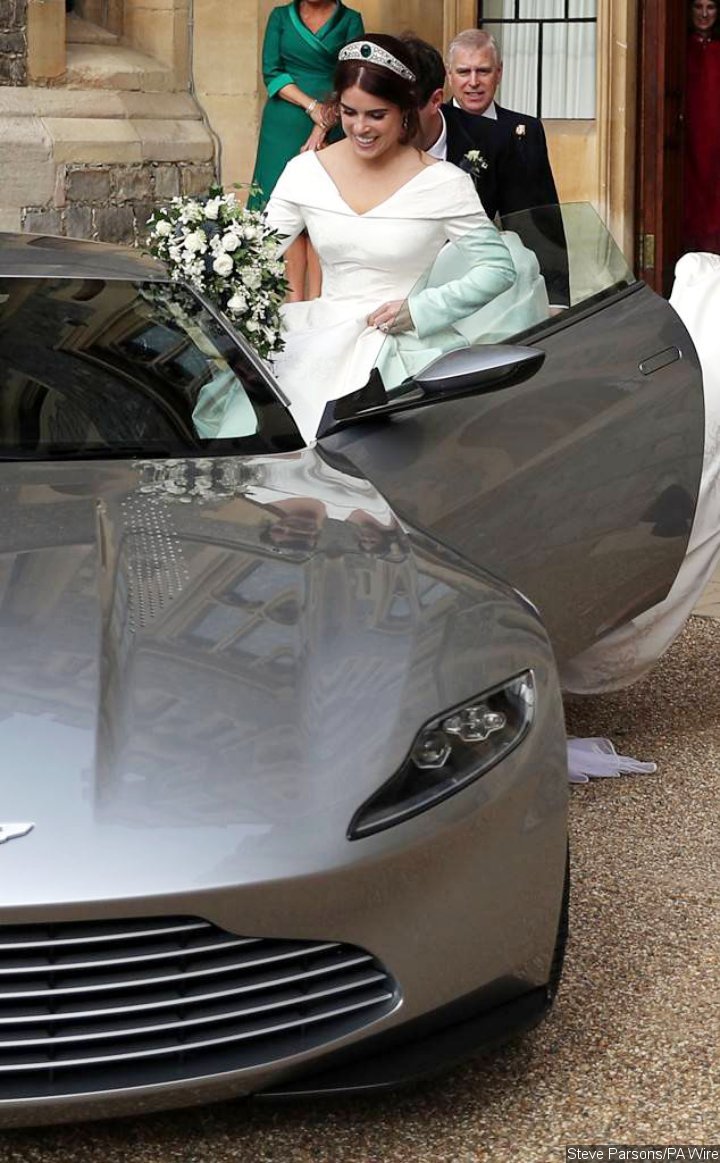 Aston Martin tweeted to the couple, "Congratulations to Princess Eugenie and Jack Brooksbank! Leaving Windsor Castle in the Aston Martin DB10, built especially for James Bond."
Princess Eugenie's father, Prince Andrew, watched the car as it was brought up by the Royal Household's transport manager Alex Garty, who maneuvered it into position at Windsor Castle. The Duke of York wanted it a few feet forward and joked, "No pressure," as Garty gingerly inched the car forward.
Eugenie and Jack swapped vows on Friday afternoon, October 12 in front of 850 guests at St. George's Chapel. They also invited 1,200 members of the public to join them at their wedding. Prince Andrew reportedly delivered a cheeky speech during the luncheon reception, saying, "I don't write speeches, why should I write this one?"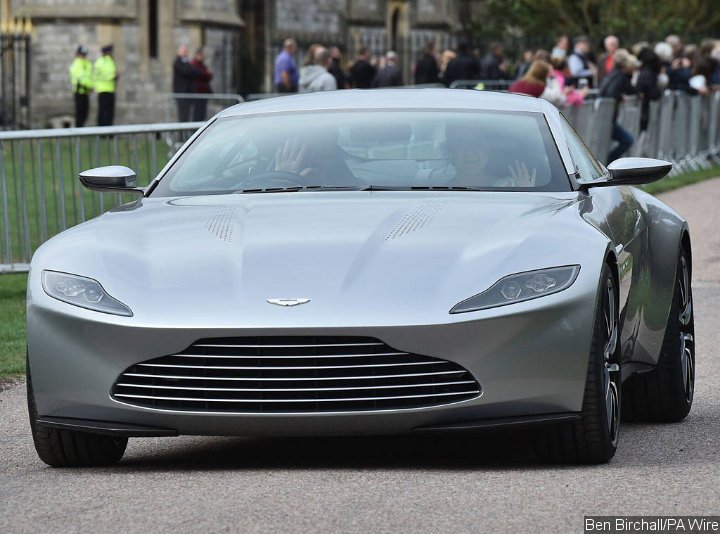 The newlyweds and their guests continued the wedding celebrations at an evening reception at Eugenie's father Prince Andrew's home, the Royal Lodge in Windsor Great Park. She's expected to change her dress into something less formal for the evening reception.
Source: Read Full Article