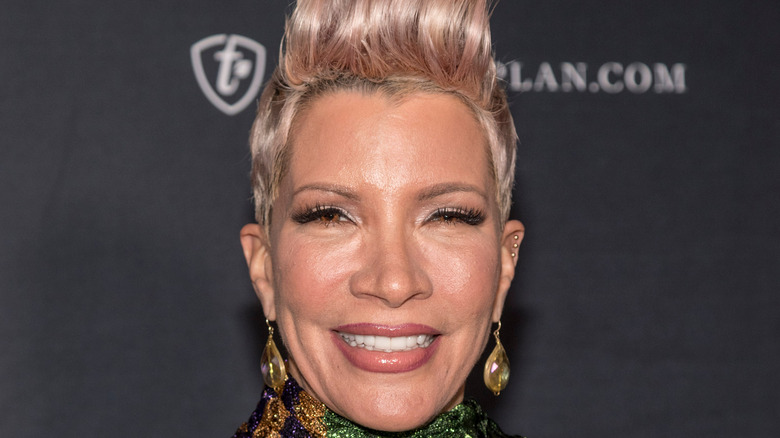 Terry Crews has built an enviable acting career, working on shows such as "Everybody Hates Chris" and "Brooklyn Nine-Nine" and films like "White Chicks," "Deadpool 2," and "The Expendables" (per IMDb). He credits much of his success to his wife of more than 30 years, singer and actress Rebecca King-Crews.
The couple met as students at Western Michigan University, but it wasn't love at first sight for Rebecca. "He almost got stuck in the friend zone," she told E! News. "He was a little too nice." Luckily, Terry was able to win her over, and they married in 1990 and now have five children: Naomi, Azriel, Tera, Wynfrey, and Isiah (per People). Fans got to know the family on their BET reality show, "The Family Crews," which aired for two seasons (per IMDb). 
Rebecca has also continued to build her music career. She studied piano and voice as a child and appeared in several musical theater productions in college. She released the singles "I Keep Holding On" and "Destiny" in 2018 under the pseudonym Regina Madre (per Black Girl Nerds). "I wanted to see if I can find an audience who will like my music, without knowing anything about me," she explained. "To hear the music without prejudice of status, relationships, or race. I wanted to put the music out and see who likes it."
How have Terry Crews and Rebecca King-Crews kept their marriage strong for three decades? Keep reading.
Terry and Rebecca Crews are sharing their marriage secrets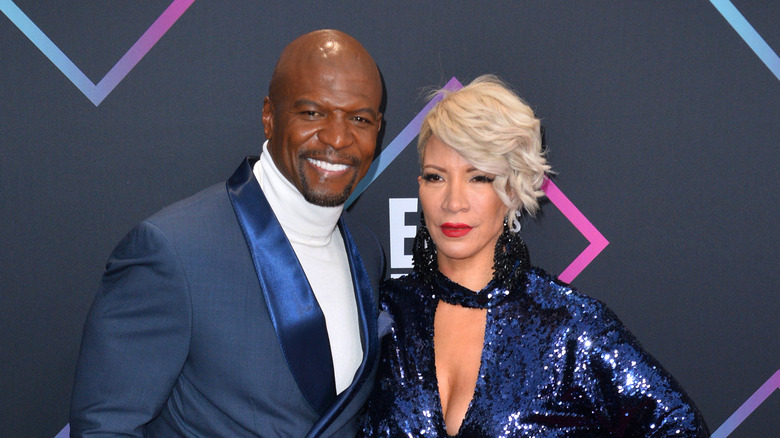 After more than 30 years of marriage, Terry Crews and his wife, Rebecca King-Crews, are now sharing their relationship secrets in their new audio memoir, "Stronger Together." "We're sharing very, very intimate conversations we had only in therapy and with each other," Terry told People. "It's all with the world now."
The couple gets candid about Terry's struggles with porn addiction and fidelity as well as what they did to save their marriage. They also share painful experiences from their childhoods. Rebecca revealed that she was physically and sexually abused by a stepfather, and she also dealt with racism while growing up in Gary, Indiana, because she is biracial. Terry said that learning about what Rebecca had experienced was "eye-opening." "I can't imagine what she went through," he said. "That story gave me a whole new perspective and respect for her, like, 'Wow, that's hard, but she's still here and she's still doing her thing!'"
Source: Read Full Article