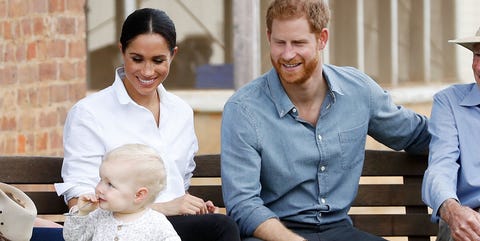 Prince Harry and Meghan Markle are going to be parents! The Duke and Duchess of Sussex, who tied the knot on May 19, are welcoming their first child together next year. Here's everything you need to know about the next royal baby.
The baby is due in Spring 2019.
Kensington Palace announced in an official statement on social media: "Their Royal Highnesses The Duke and Duchess of Sussex are very pleased to announce that The Duchess of Sussex is expecting a baby in the Spring of 2019."
If you want to get technical, spring lasts from March 20, 2019 to June 21, 2019. There's a possibility the baby could share a birthday with cousin Princess Charlotte, who was born on May 2. Other springtime royal birthdays include Prince Louis (April 23) and the Queen (April 21).
View this post on Instagram
Their Royal Highnesses The Duke and Duchess of Sussex are very pleased to announce that The Duchess of Sussex is expecting a baby in the Spring of 2019. Their Royal Highnesses have appreciated all of the support they have received from people around the world since their wedding in May and are delighted to be able to share this happy news with the public. 📷PA
A post shared by Kensington Palace (@kensingtonroyal) on
The gender is still unknown.
Harry and Meghan have not yet announced whether they're having a boy or girl. It's also unclear whether the couple even knows. They wouldn't be the first royal couple to keep the baby's sex a surprise until birth. Kate Middleton and Prince William reportedly didn't find out the sex of all three of their children until they were born, according to E! News.
The child will be seventh in line for the throne.
The Sussexes' firstborn will follow its grandfather, uncle, cousins, and father in the order of succession. His or her place in line will get pushed back (as will Harry's) if William and Kate have more children. So far, the lineup goes as follows: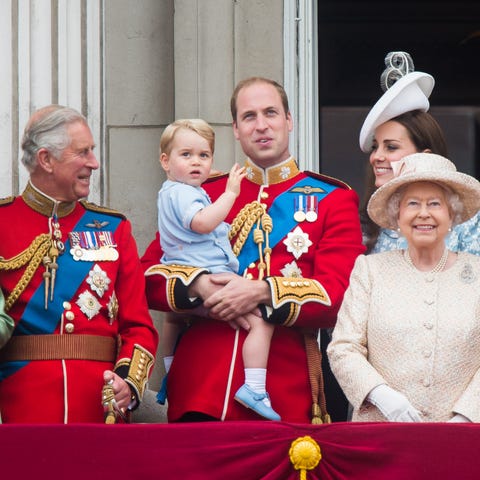 His or her title won't be "prince" or "princess."
As it currently stands, only the children of the first son of the Prince of Wales will have prince/princess royal titles. That means Prince William's children get prince/princess titles, but Prince Harry's kids won't.
If Harry and Meghan's first child is a boy, his title will be Earl of Dumbarton, which is one of the lesser titles given to his father. (Harry's full titles are: Duke of Sussex, Earl of Dumbarton, and Baron Kilkeel.)
If the couple's first child is a girl, her title will be Lady [name] Mountbatten-Windsor. All following children will be titled Lady or Lord [name] Mountbatten-Windsor. Still confused? Read up on baby Sussex's future title here.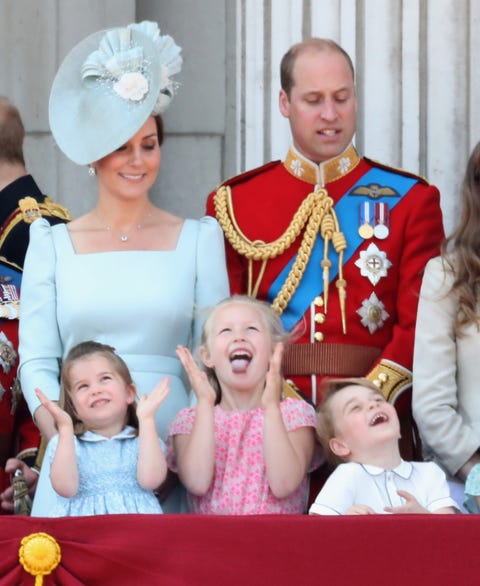 This will be the Queen's eighth great-grandchild.
Queen Elizabeth II and Prince Philip currently have seven great-grandchildren. They are:
The baby will be a British citizen, but it'll also be eligible for U.S. citizenship.
Harry and Meghan's child will have British citizenship because of its father, Associated Press reports.
Even though Meghan is in the process of becoming a British citizen, the process is lengthy—it often takes years—and likely won't be completed by the time she gives birth in the spring. That means her child could be eligible to be a American citizen.
The New York Times reports:
That period is five years, and at least two of those years had to be after the parent turned 14 years old.
However, the baby's American citizenship would still have to be validated. In order to do that, Harry and Meghan would have to send in documentation, and report the birth of their baby to the American consulate. It's a whole process that would ultimately be up to the Duke and Duchess of Sussex.
Stay tuned for more updates on Harry and Meghan's royal baby.
Source: Read Full Article