Prince Harry and Prince William's relationship has been icy, to say the least. In the spirit of the holidays, they're spreading a little warmth between their families. It is Christmas after all! Harry, William, Meghan Markle, and Kate Middleton, have decided to exchange gifts this year, People reports.
Meghan and Harry moved to the United States, so they're sending gifts overseas and spending the holidays at home in Montecito, Calif. But, William and Kate are still unsure about their plans since Queen Elizabeth cancelled her annual trip to Sandringham. "It is so difficult. We are still trying to make plans," William said while speaking with Cardiff University students. "It's difficult to know what to do for the best."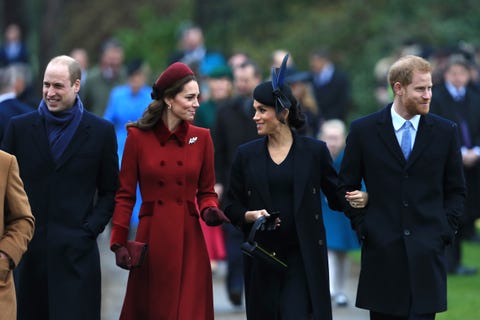 This is the first time the Queen will be spending Christmas at home in Windsor since 1987. "They are fortunate to spend Christmas with their family every year, but they understand that their family will have competing demands over the Christmas period and are content to have a quiet festive season this year," a source tells People. "Like everyone, their hope is that normality will return in 2021."
Meanwhile, Meghan and Harry's are enjoying their holidays spent in their new town with little Archie. They were even spotted Christmas tree shopping.
Merry Christmas, royals!
Source: Read Full Article