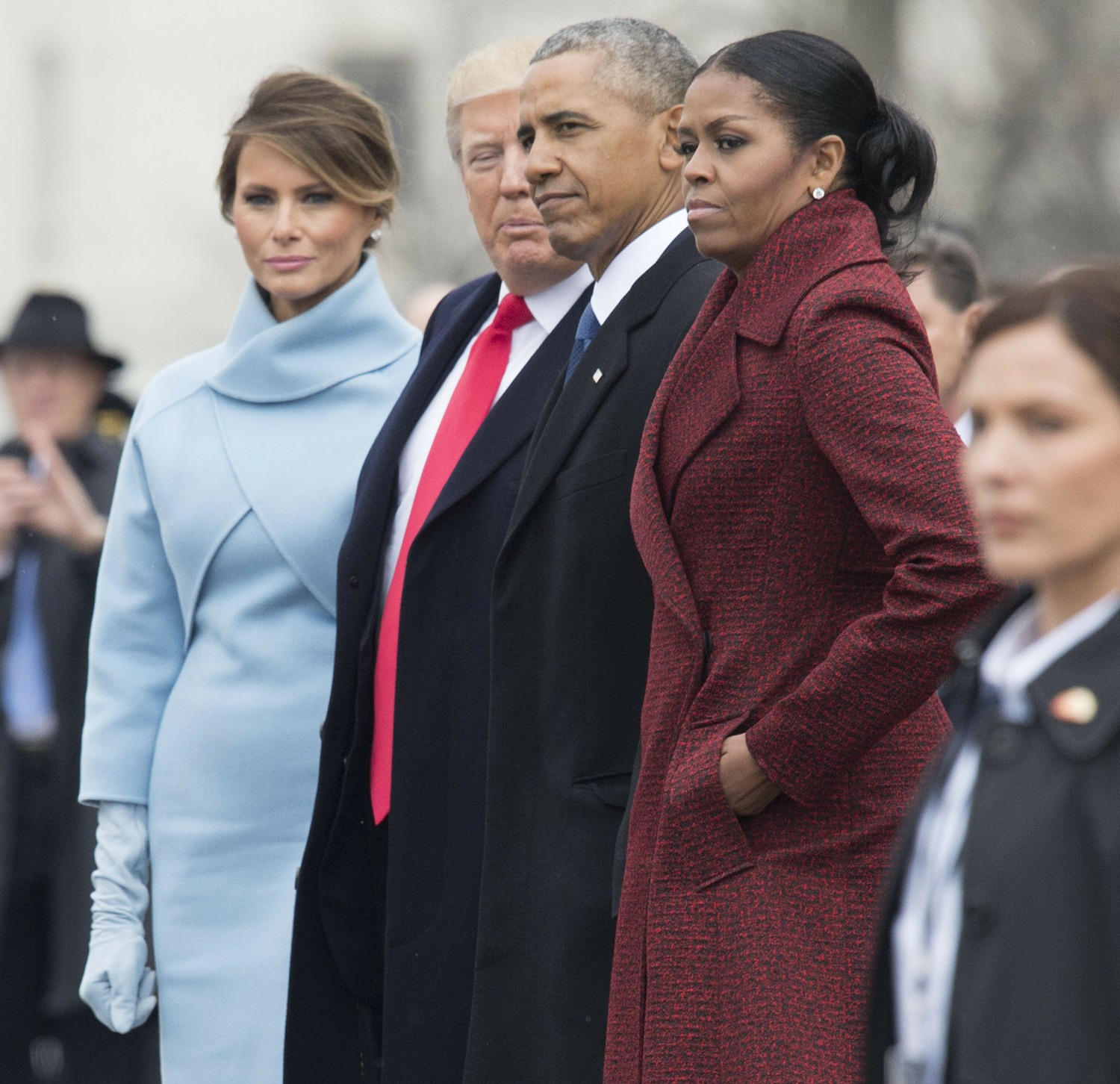 I'm still haunted by these photos of the Trumps and the Obamas on Inauguration Day, less than two years ago. Michelle Obama's face is the one I'm drawn too, because it almost like she was trying to channel – to the country, or to the world – that none of this was right. As Michelle promotes her memoir, Becoming, she's answering questions about what she was feeling on that dark day in January 2017. She wrote in her memoir: "Someone from Barack's administration might have said that the optics there were bad, that what the public saw didn't reflect the President's reality or ideals, but in this case, maybe it did. Realizing it, I made my own optic adjustment. I stopped even trying to smile."
While Michelle didn't seem to have a particular problem with Melania Trump on the day of the inauguration, apparently Melania took issue with Michelle. While Michelle notes in her book that Laura Bush encouraged Michelle to call with any FLOTUS questions, and Laura really opened up a friendship, Michelle says she tried to do the same with Melania, to no avail:
When asked about Michelle's statement, Melania's unhinged spokesperson issued this statement:
"Mrs. Trump is a strong and independent woman…" If you have to say that about your boss every week, guess what? She's not a strong and independent woman. She's a lazy doormat who stays with a serial adulterer, fascist and white supremacist. Because she agrees with him. And because she doesn't want advice from a black woman.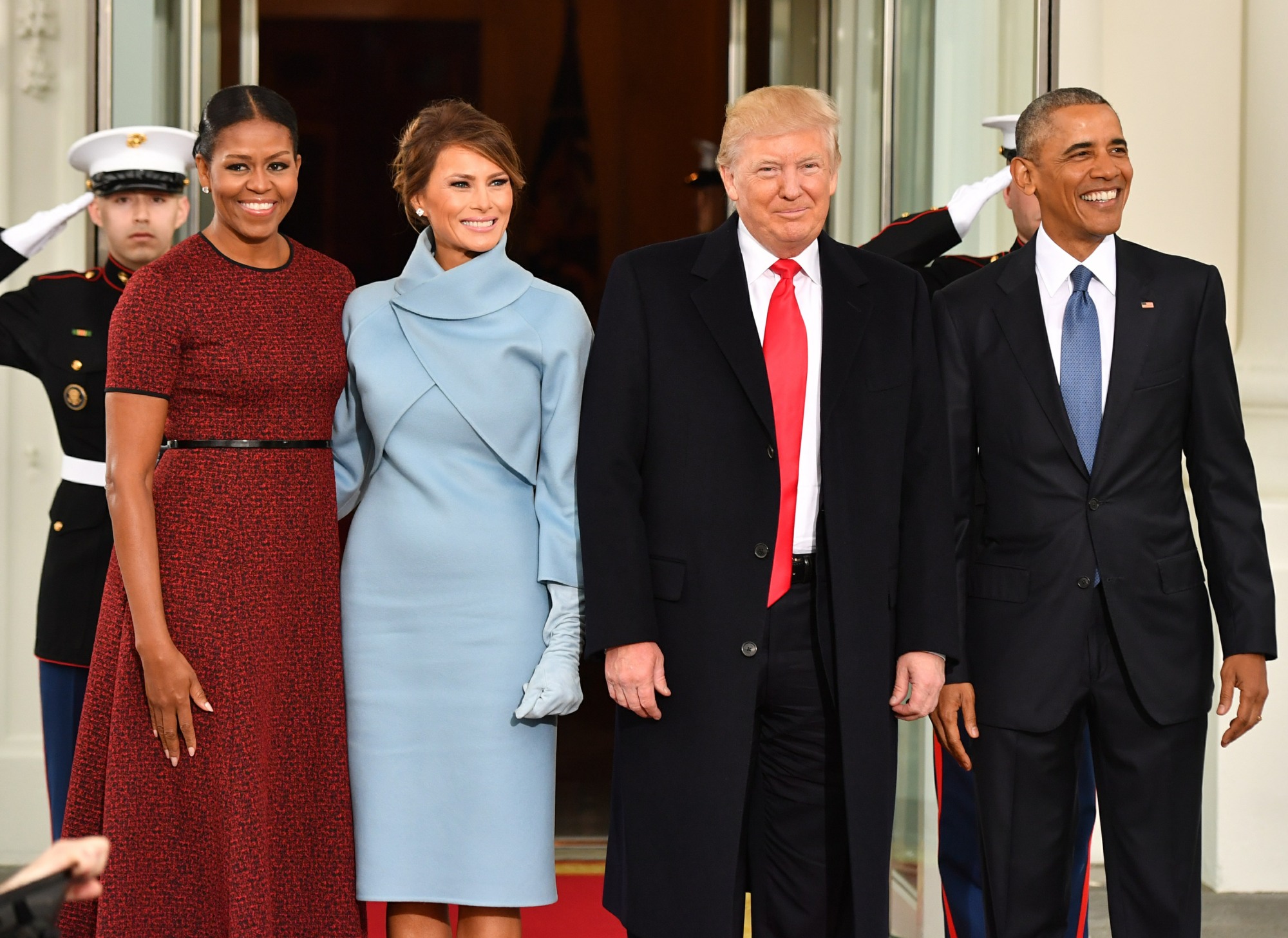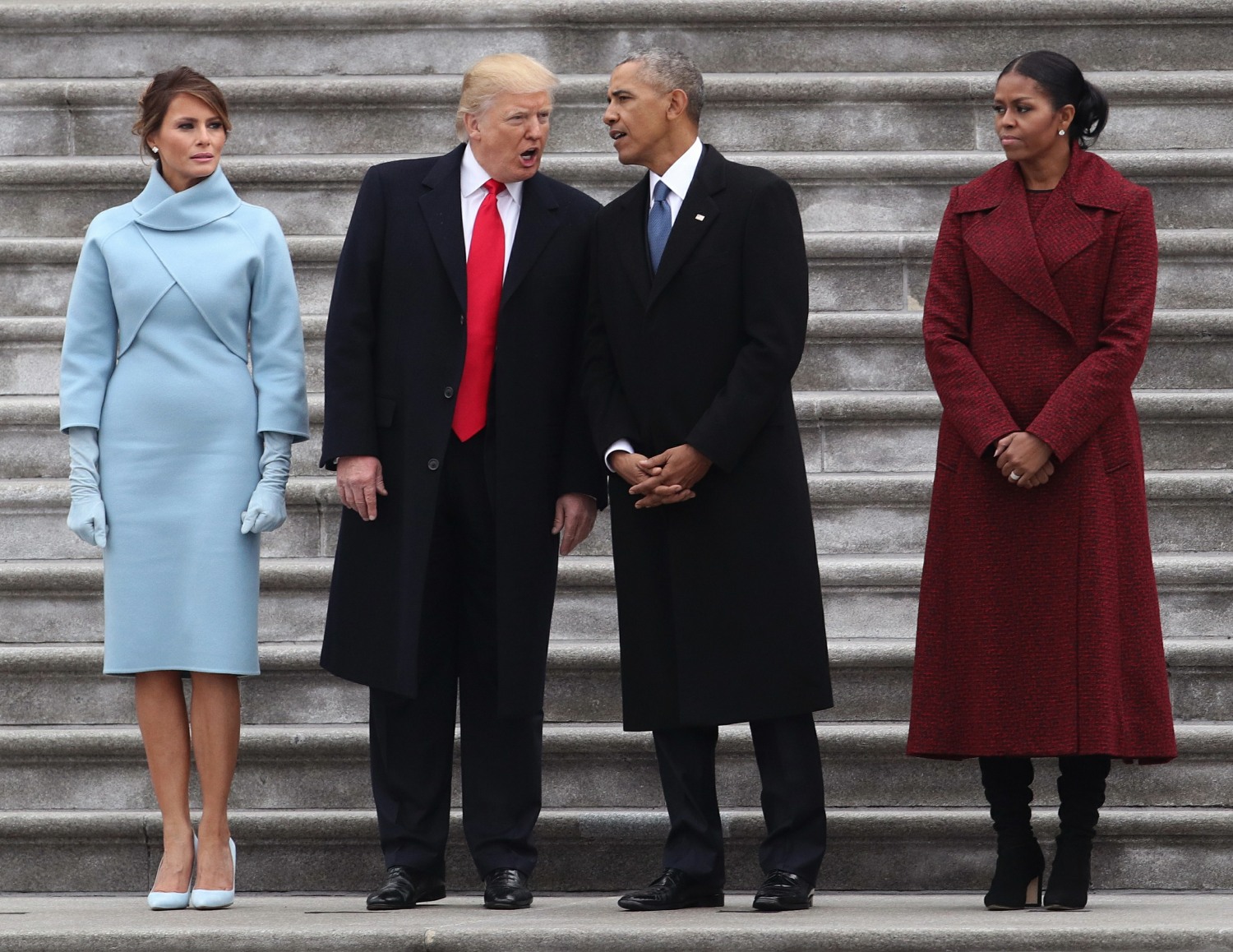 Photos courtesy of Avalon Red.





Source: Read Full Article