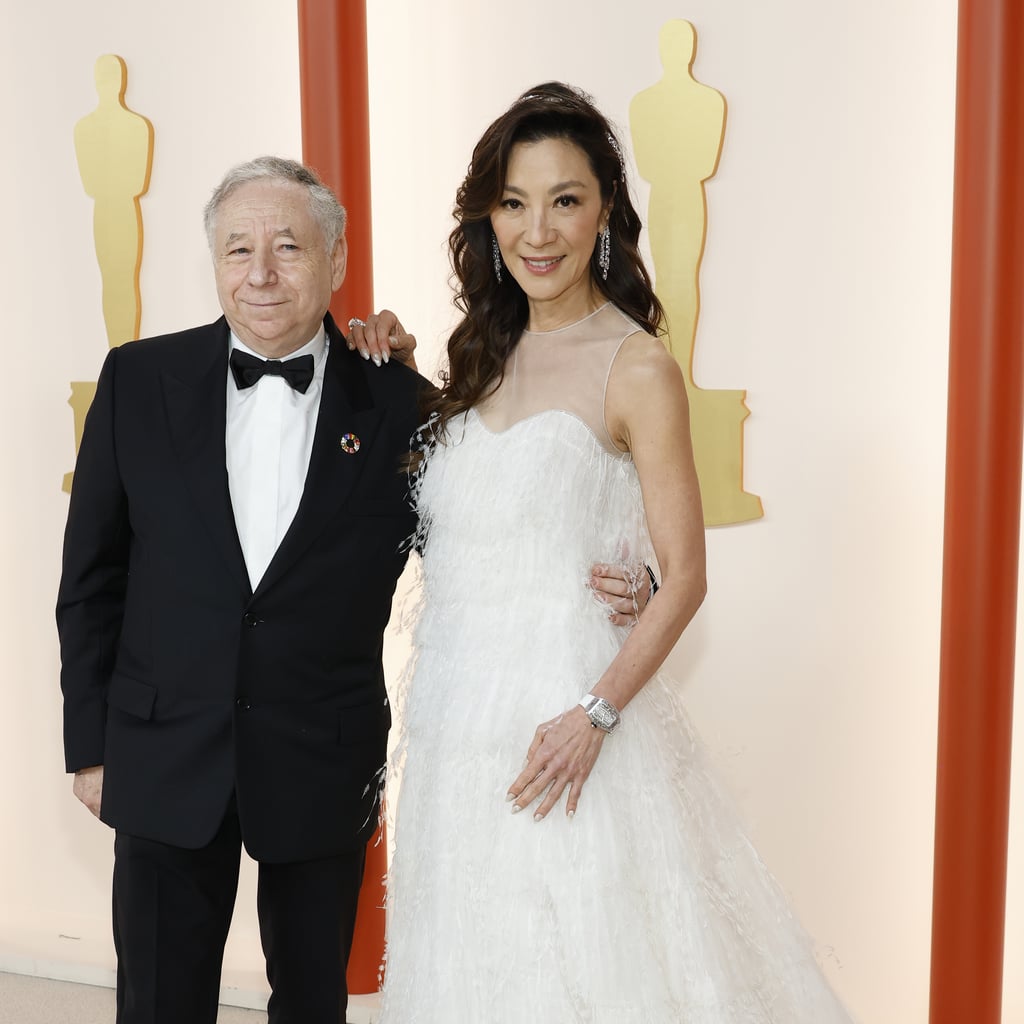 Michelle Yeoh Brings Longtime Boyfriend Jean Todt as Her Oscars Date

Oscar nominee and "Everything Everywhere All at Once" star Michelle Yeoh hit the Academy Awards red carpet on March 12 with her longtime boyfriend, Jean Todt. The pair posed for photos together before the event, where Yoeh is nominated for best actress, and the film is nominated for 11 awards total. Yeoh, 60, is a first-time nominee at the awards.
Yeoh and Todt, 77, started dating back in 2004. At the time, Todt was the general manager and CEO of Scuderia Ferrari, Ferrari's racing division. He later became the head of International Automobile Federation, aka FIA, the governing body that rules over many racing events, including Formula One. He ended his term as president in 2021. Since 2015, he's also served as the UN's special envoy for road safety. Before he became a racing executive, Todt, who's French, was a Rally car codriver. His son from his previous marriage, Nicolas Todt, is also involved with racing.
Yeoh was previously married to Hong Kong businessman Dickson Poon; they split in 1992. Before dating Todt, she was engaged to Alan Heldman, a cardiologist. Todt has been by Yeoh's side during award season and also attended February's BAFTA Awards as her date. He's been vocal about supporting her on social medial; when the Oscar noms were announced back in January, Todt tweeted, "So proud of Michelle, just nominated by the Academy Award in the category of best actress for an Oscar !" And Yeoh is often spotted at UN and racing events with her partner as well.
See the photos of Yeoh and Todt's date night at the Oscars ahead!
Source: Read Full Article