Mike Tyson has been known for many things over the years. In addition to being a heavyweight boxing champion, Tyson has also become an entrepreneur in recent years in a booming industry: cannabis. Tyson launched Tyson Holistic Holdings in 2016 with a focus on CBD products, and it's now on the verge of becoming the next big celebrity cannabis empire.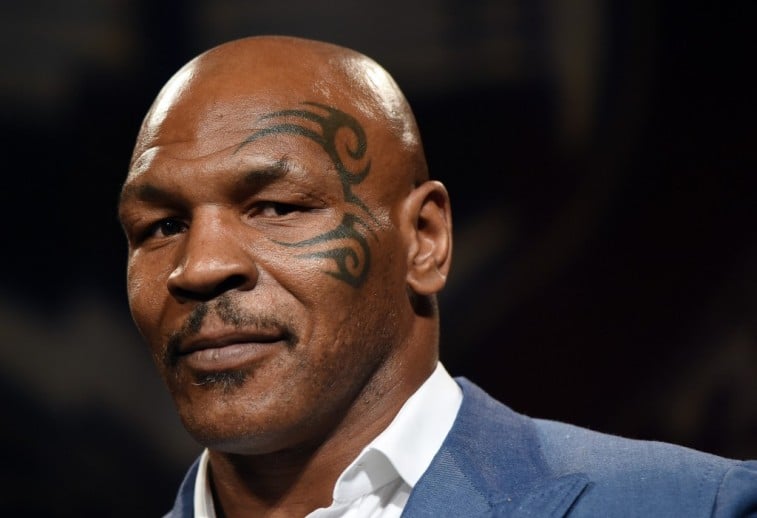 Mike Tyson is a cannabis connoisseur
Tyson is no stranger to using cannabis products. In a 2019 interview with Vegas Cannabis magazine, he credits cannabis for helping him recover from the multitude of injuries he sustained in his boxing career. Cannabis has also helped Tyson to calm his social anxiety and anger issues.
His appreciation for marijuana as medicine dates back over two decades. "In my 30's, cannabis really saved me from myself," he recalled. "The health benefits were so clear. As it continued to save me, I knew that everyone needed this kind of medicine."
Tyson described cannabis' effect on his injuries throughout his career in an interview with Cannabis & Tech Today. "I've been fighting for over 20 years, and my body has a lot of wear and tear. I had two surgeries and I used marijuana to calm my nerves, and it would take the pain away… But before, they had me on those opiates, and those opiates had me all screwed up."
Tyson never thought, however, that he would become a "cannapreneur." So when he was first approached with the idea to launch a cannabis products company, he didn't think twice.
"I thought about how much good I could do by helping people with cannabis," the Hotboxin' podcast host said. "It was a no-brainer."
Mike Tyson's wide array of cannabis products
Tyson Holistic Holdings consists of two separate business ventures: Tyson Holistic and Tyson Ranch. Tyson Holistic invests in businesses working with hemp products, such as CBD-infused water company CHILL. Tyson Ranch consists of Tyson's branded cannabis products.
Tyson Ranch's biggest sale drivers are its top-shelf, locally grown indica, sativa, and hybrid cannabis flower. Tyson Ranch also sells edibles, a THC-infused sparkling soda, and CopperGel Ice, a topical analgesic developed by Tyson himself that is clinically proven for arthritis, joint, and muscle pain relief.
Mike Tyson's gift to fellow stoners
In early 2019, Tyson broke ground on his new Tyson Ranch project: an actual ranch. It sits in an approximately 420-acre plot of land in Southern California, and has been under construction for some time now.
Tyson Ranch is intended to be a marijuana Mecca, but it's not just going to be an adult playground. The ranch will have tourism attractions, glamping units, a lazy river, cannabis research and education, and even the annual Kind Music Festival, which has hosted the likes of Miguel and A$AP Ferg in the past. "Tyson University" will offer degree-style courses on teaching agriculture to prospective cannabis farmers.
And rather than grow his already-lucrative cannabis empire, Tyson opted to partner with local cannabis growers to help brand and sell their products onsite. The whole project is Tyson's way of sharing his love of cannabis with the world, all with a holistic focus on health and wellness.
Source: Read Full Article