Kate Middleton looked absolutely stunning wearing Alexander McQueen at Princess Eugenie and Jack Brooksbank's wedding today, but while she was waiting outside after the ceremony, she almost had a major wardrobe malfunction.
It was quite windy, and photographers caught the KMid desperately trying to keep her skirt from flying up.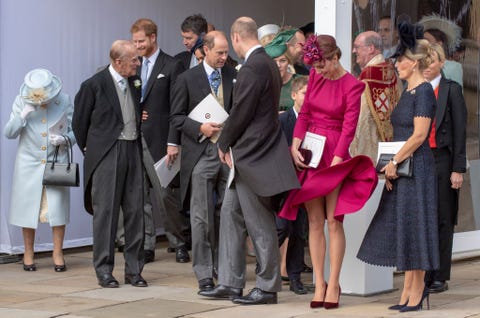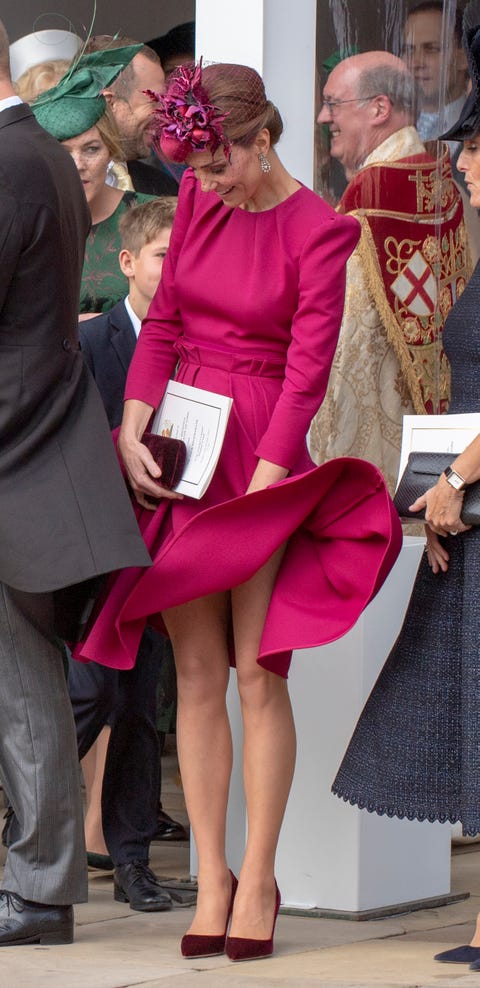 Oh sh*t! That's like, almost really bad! Thankfully, she handled it like a pro and that's as bad as it got, but it almost reminds you of that one time Kate had the same thing happen during a visit to Canada in 2011.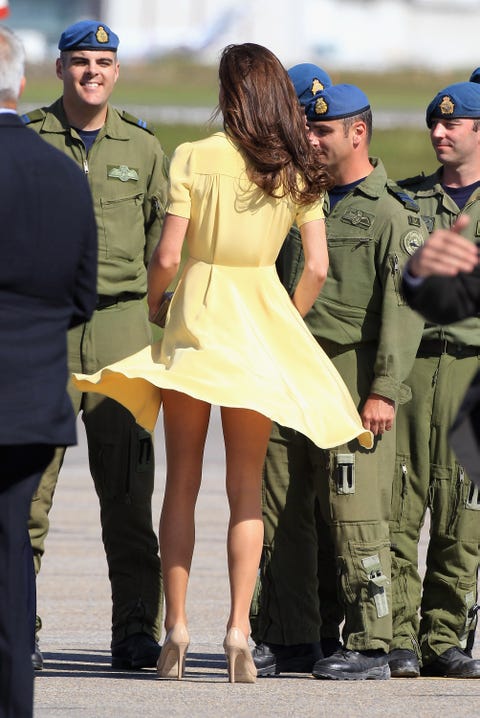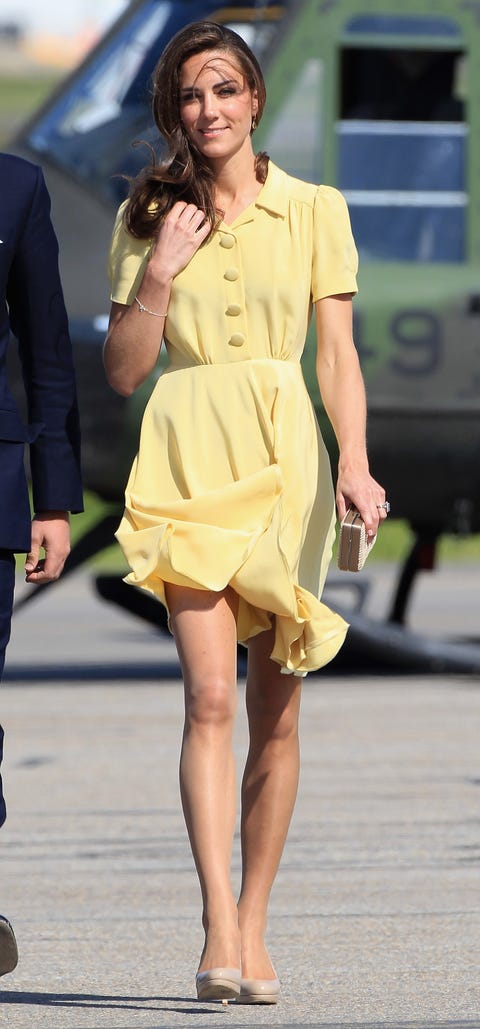 Usually, the royal family has a hack for dealing with this exact situation. First things first, sometimes they sew weights into their skirts to keep them from flying up. Queen Elizabeth's courtier revealed this hack in 2012.
"I just pop a couple of weights into the hemline of her dresses and coats and it makes them hang beautifully. If there is a flap in the coat then I will sew in one on each side of the split to even it up," Stewart Parvin said.
But on top of that, they also choose proper undergarments. "Often they wear body suits and clothes that actually increase static so it's much hard for something to fly up," etiquette expert Myka Meier said. "So you have an under garment that is almost like a body suit that is one tactic that is used."
Apparently the wind today was so strong it could beat even the best royal fashion hacks. Ugh, the weather.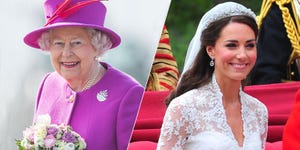 Follow Emma on Instagram.
Source: Read Full Article