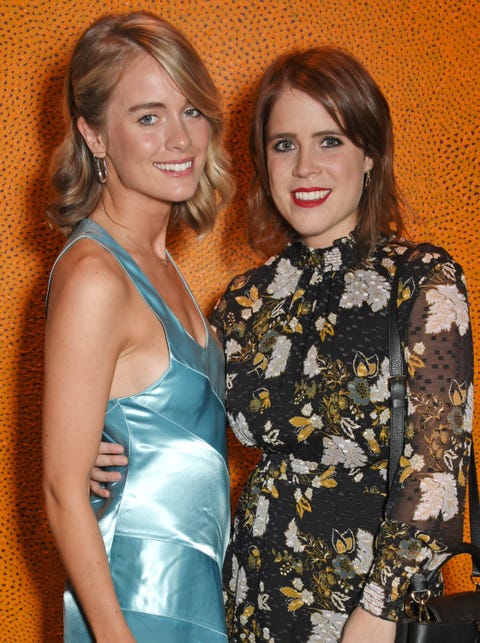 Princess Eugenie's upcoming wedding to Jack Brooksbank is expected to feature celebrity guests like Robbie Williams, David and Victoria Beckham, and Elton John. And one big name who will likely attend is the bride's close friend Cressida Bonas—who just so happens to have dated Prince Harry.
Eugenie and Cressida have been close friends for many years, and have been pictured attending many high-society events together since at least 2013.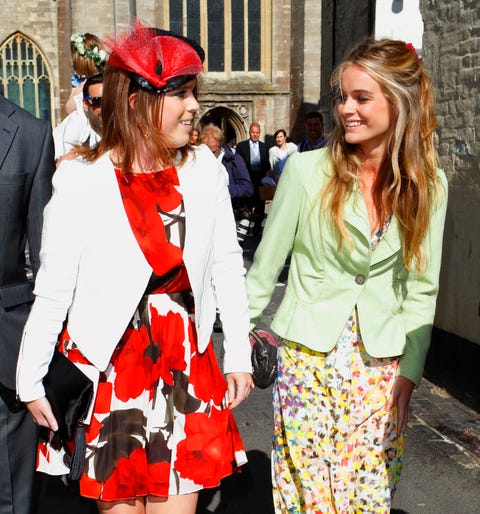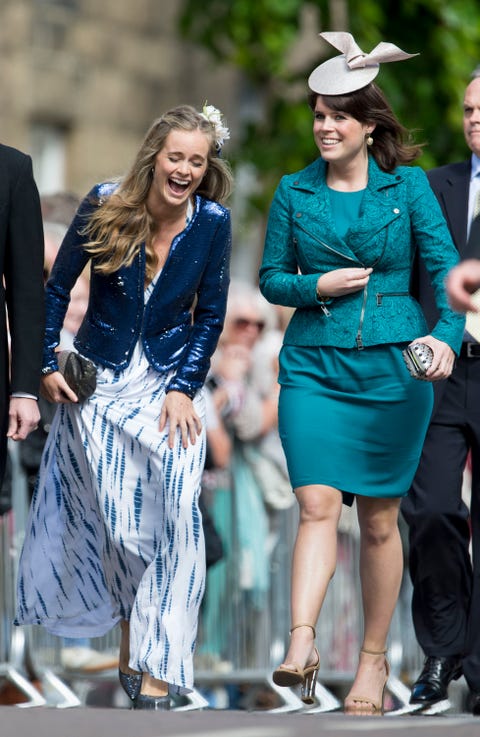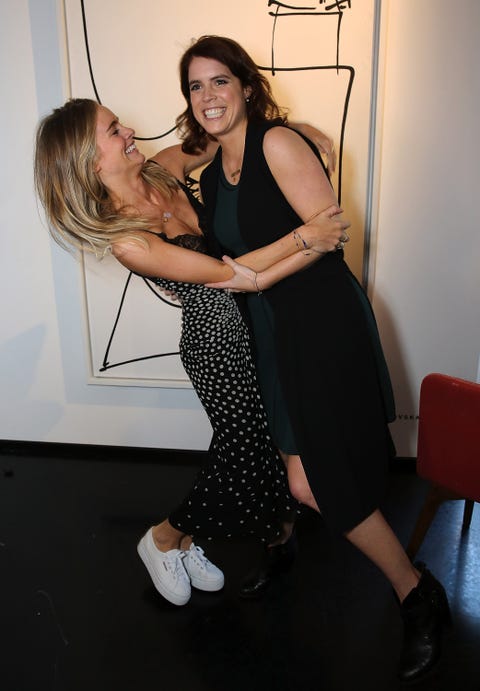 Eugenie reportedly introduced her cousin Harry to Cressida in 2012, but the two broke up two years later so Cressida could focus on her career, BBC reports. Cressida is an actress, and most recently performed in the play The Dog Beneath the Skin, in which she played a dog jealous of its owner's fiancée.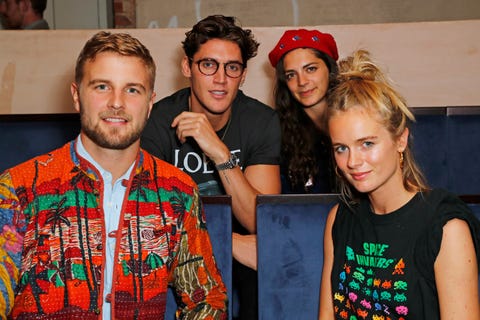 Cressida usually refuses to speak about her past relationship to the press, and instead prefers to keep the attention on her acting work. These days, she is dating another Harry—Harry Wentworth-Stanley. The two have posted photos of their travels together.
View this post on Instagram
?Jodhpur ? @cressida_bonas_
A post shared by Harry Wentworth-Stanley (@harrywent) on
View this post on Instagram
A city built by Angels and Giants ?? #jodhpur #india #travels
A post shared by Cressida Bonas (@cressida_bonas_) on
This Harry has a royal connection, too. Back in June, he met with Prince William as he opened James' Place, "a non-clinical centre for men experiencing suicidal crisis," according to its official website. The center is named in memory of Harry's older brother, James, who died by suicide at the age of 21.
View this post on Instagram
A huge honour to have Prince William officially open @jamesplaceuk today. The first of its kind in the UK, James' Place will provide face-to-face therapeutic support for men in suicidal crisis. Mum's vision has become a reality and will save lives in James's memory. Proud of Mum, Dad and all who've been involved and that we could fund it through our crazy plan of Row For James. Immensely grateful for all of the support we've received along the way ? @tfenwicke @sam_greenly @rorybuchanan @kensingtonroyal @trippettspolo #rowforjames #jamesplace #suicideprevention #liverpool
A post shared by Harry Wentworth-Stanley (@harrywent) on
Eugenie also posted about the charity and William's appearance at the opening, praising Harry and James' mother, Clare.
View this post on Instagram
What an amazing achievement for this incredibly inspiring woman Clare. Her vision of a place where men in suicidal crisis can get the face to face help they need in a non clinical environment has become a reality this week. This will inevitably save many lives in her son James' memory who we miss every day. So proud of you all. @jamesplaceuk #jamesplace #suicideprevention
A post shared by Princess Eugenie (@princesseugenie) on
Given the couple's royal connections, the run-in with the Duke and Duchess of Sussex is unlikely to spark any awkwardness. In fact, Cressida was a guest at Meghan and Harry's wedding back in May. She even wrote about the experience afterward—though only about the stress that came with having to choose a hat.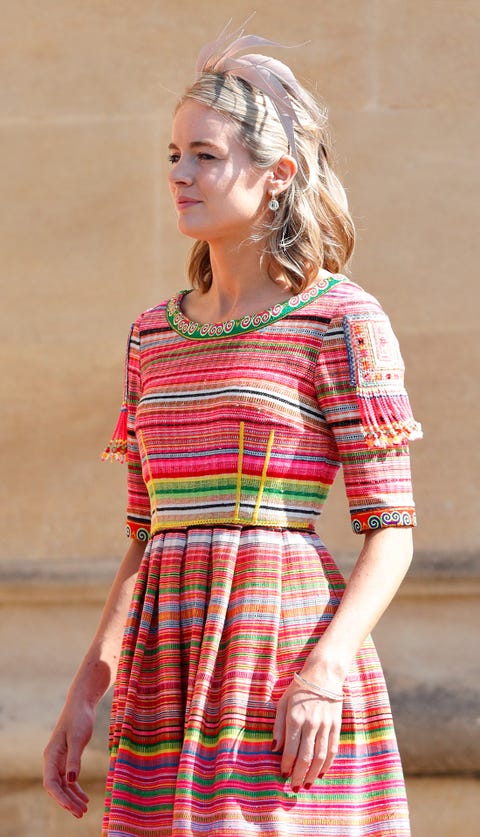 Source: Read Full Article