Prince Harry and Meghan Markle's 16-day tour of Australia has been a whirlwind of excitement since it kicked off on Monday. The two have been making their rounds but not without stopping to meet and greet fans. On the first day of their visit to Sydney, crowds of supporters waved and cheered to vie for their attention. One man in particular caught their eye by holding up a monster-size bouquet of flowers for Meghan. One of the officials saw the flowers and pointed them out to the royal duo. That's when Harry walked over smiling and said, "You can't give flowers that big to my wife. What's that all about?" He then shook the man's hand before giving him a thumbs up.
The man is actually Matt de Groot, a host of the Australian radio show Fitzy and Wippa, and the floral stunt, which cost $500 AUD, was for the show. He's also a columnist for Australian outlet, 9Honey. After the encounter, Matt gushed about meeting the couple, writing, "I was chasing the Royal couple to try to hand them the bouquet as a gift from Fitzy & Wippa; it was our way of saying Congratulations on the new bub, but none of us really thought I'd succeed. I'm told Royal protocol suggests smaller flowers are better as they can be handed directly to the Princess, but we thought size matters so let's go big. And it worked."
Watch the video of the sweet moment above before checking out more photos of their first day in Sydney ahead.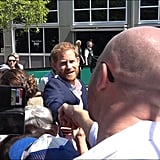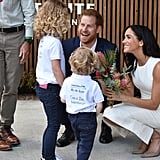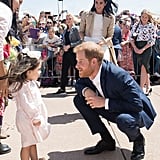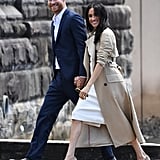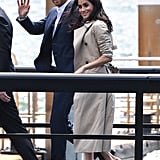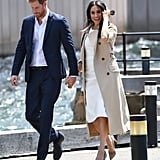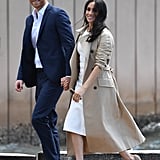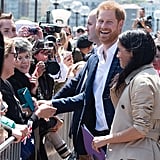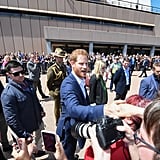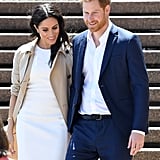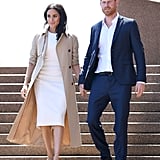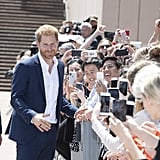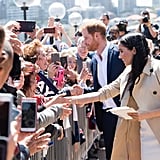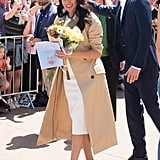 Source: Read Full Article