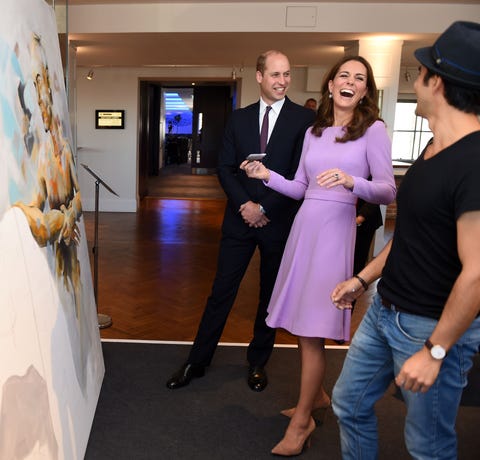 Today, Prince William and Kate Middleton attended the Global Ministerial Mental Health Summit, which brings together political figures, academics, and policy-makers from all around the world to help improve mental health for all, says Kensington Palace.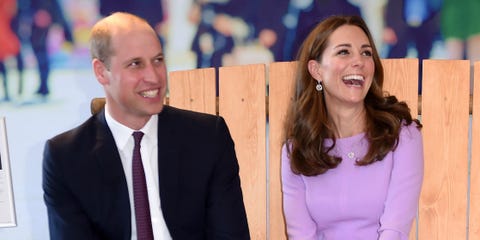 At the engagement, the Duke and Duchess of Cambridge met with London-based contemporary artist Dairo Vargas, who even gave them the opportunity to add their own brush strokes to his painting. According to Royal correspondent Rebecca English, William encouraged Kate to try because she's "the arty one."
Kate held the brush and consulted with Vargas nervously before adding her own touch to his artwork, and finally made a small stroke of white paint.
"Fine?" Kate asked the artist. But William interjected, jokingly, "You've pretty much ruined the picture!"
The Duke of Cambridge then went in with his own brush and said, "This is how you properly ruin a picture," before making a mark of his own.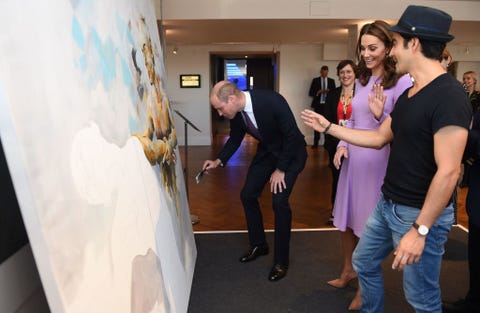 The artwork is probably more valuable now that it boasts some royal brush strokes.
Today is Kate's first royal appearance with Prince William since she ended maternity leave. The couple welcomed their third child, Prince Louis, in April.
The Duchess had her first official event post-leave last week, when she attended the Paddington Recreation Ground for an appearance with the Sayers Croft Trust Forest School. At the engagement, she did some arts and crafts and educational activities with the young children in the program.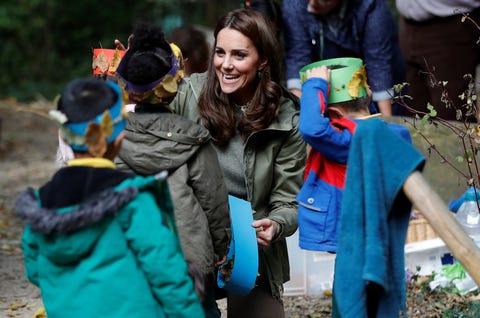 Source: Read Full Article