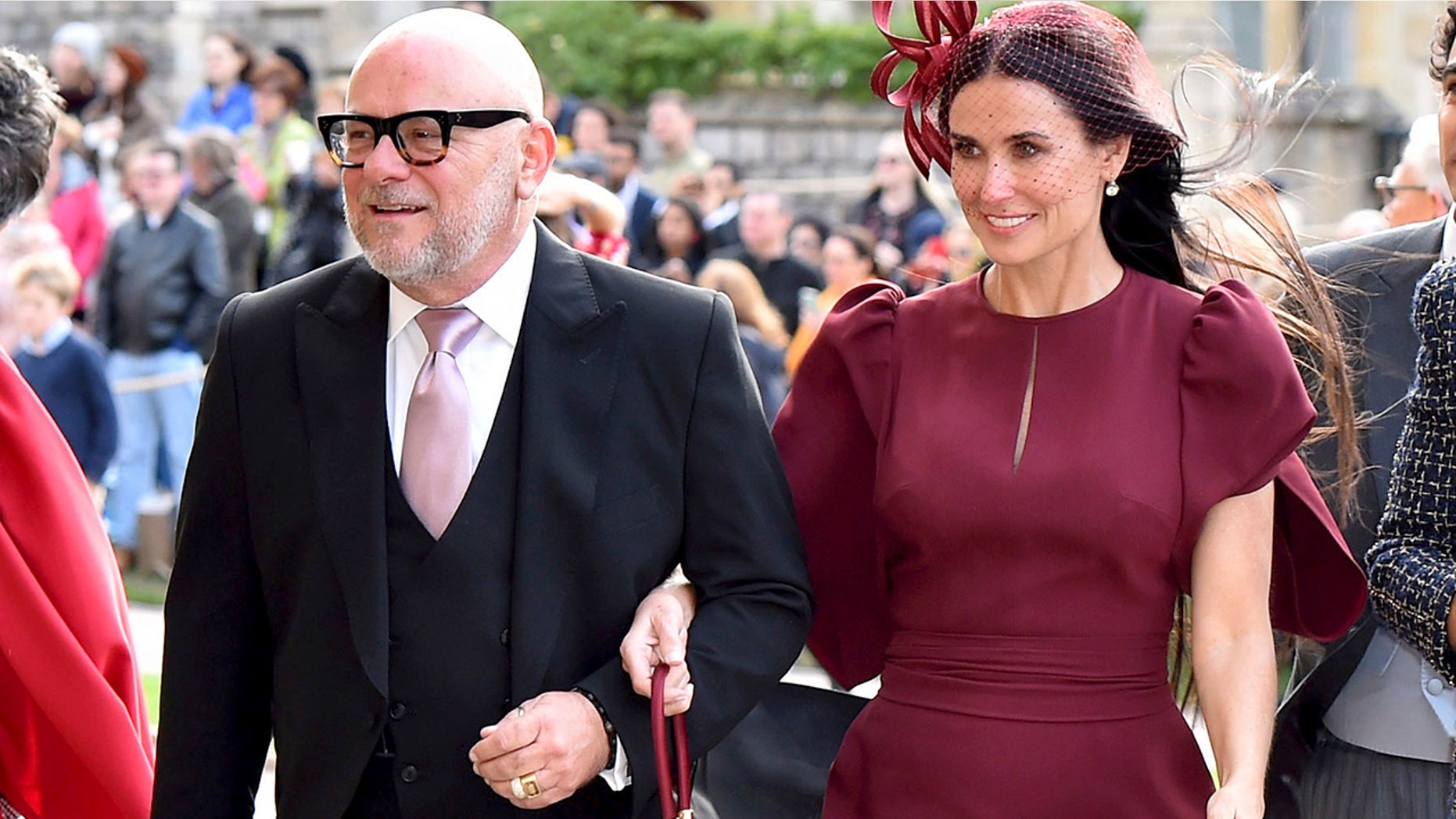 Demi Moore made her Instagram official debut after the wedding of Princess Eugenie and Jack Brooksbank in Windsor, England. (Matt Crossick, Pool via AP)<br>
Demi Moore is Instagram official!
The 55-year-old actress made her Instagram debut in a royal way by sharing her first post while at the wedding of Princess Eugenie and Jack Brooksbank on Friday at St. George's Chapel at Windsor Castle.
The royal wedding guest used her first Instagram post to thank her friend and British designer Stella McCartney for creating her royal ensemble for Eugenie's big day.
In the video post dedicated to the designer, Moore said, "Stella, this is for you. I'm just back from the wedding… I just have to say thank you so much. I felt so beautiful, so comfortable. I felt like a princess today. Thank you, thank you to your whole team. You guys were amazing."
Modeling her full look for the camera, the actress also thanked the designers of her matching accessorices.
"Philip Treacy, you're genius. This hat… we need to get my incredible shoes too," she said as she focused the camera angle downwards. "Look at that! Ugh, so sexy. Beautiful, Malone. Thank you, thank you and thank you," she said while showing off her bold accessories. "Oh, and don't forget the one last thing! My Demi! My Demi bag!"
Moore ended video by blowing a kiss to the camera.
In the caption of the post, the mother of three daughters she shares with "Die Hard" actor Bruce Willis, joked that she finally joined the social media bandwagon thanks to her girls who were "desperate" to get her "into the InstaSwing."
While the star attended the royal wedding ceremony in Windsor England, Moore's youngest daughter, Tallulah, welcomed her to Instagram by reposting her first video onto her own account with the caption, "SCREAMING THAT MY QUEEN MOTHER HAS FINALLY CAVED AND GONE VIRAL. Welcome. We are so happy to have you."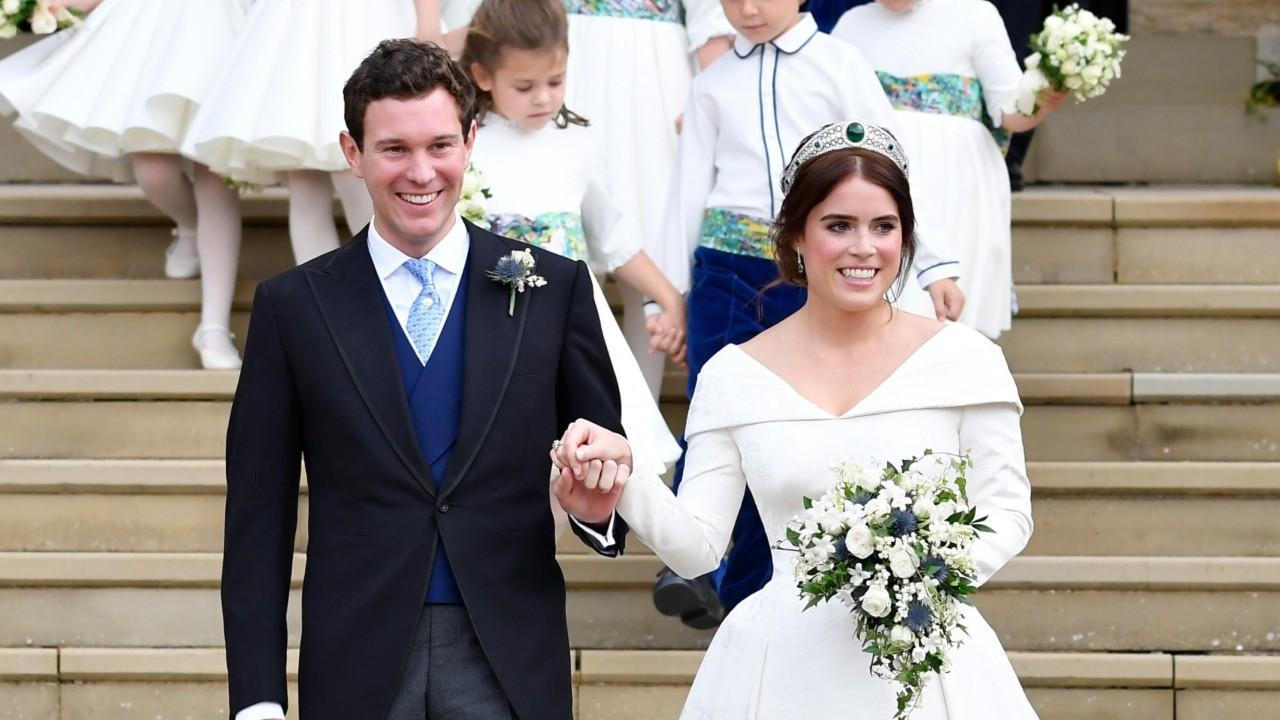 The "Ghost" actress, who has been a longtime friend of Princess Eugenie's parents, Sarah Ferguson and Prince Andrew, was among a group of A-list celebrities who attended the Friday morning wedding.
Stars such as Cara Delevingne, Liv Tyler, Ellie Goulding, Naomi Cambell and Kate Moss were also in attendance while the Queen and her husband, Prince Philip, attended along with Prince Charles, Prince Harry, Meghan Markle, Prince William and Kate Middleton.
Source: Read Full Article