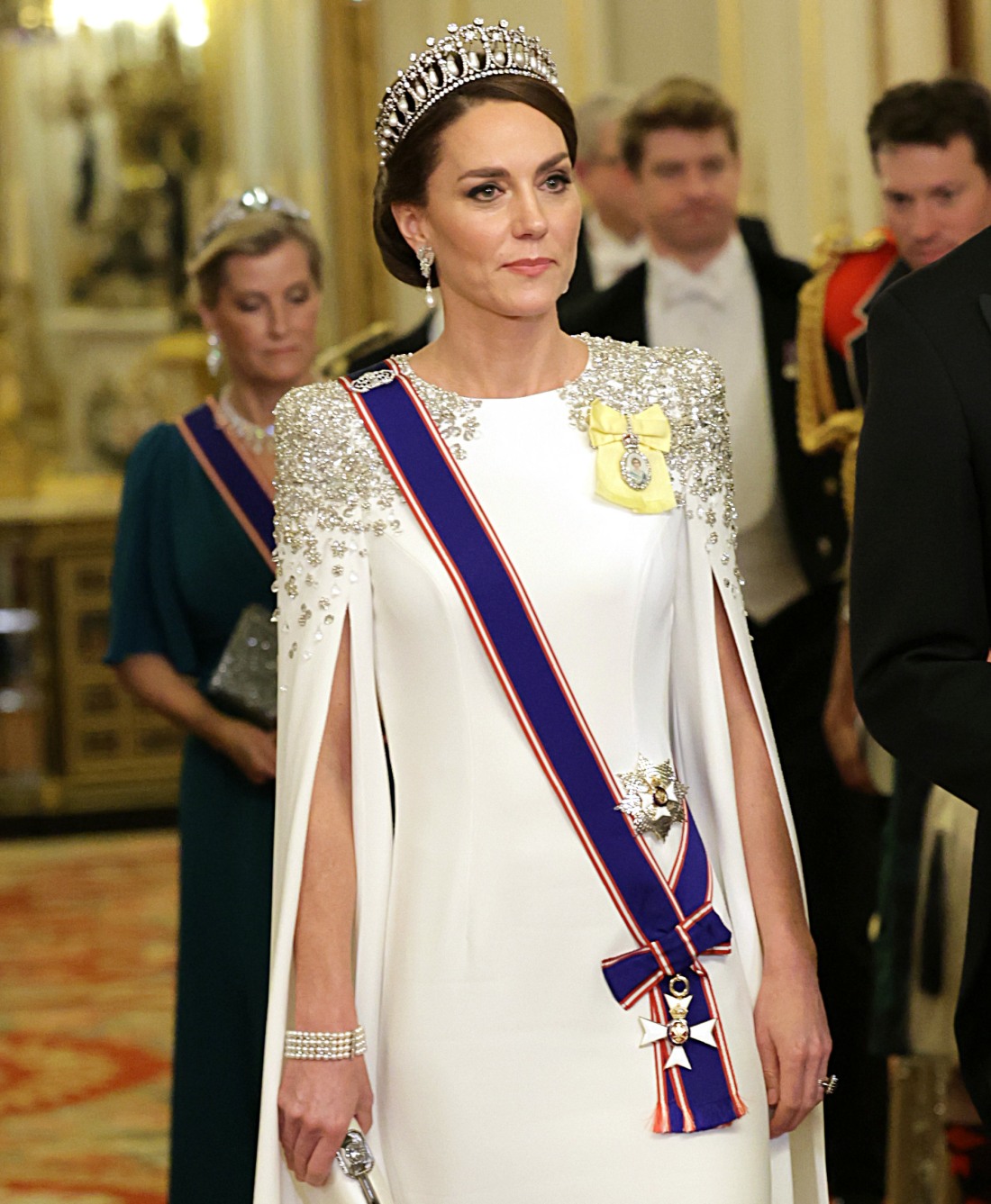 One thing is abundantly clear about the coronation: Queen Consort Camilla has taken over. It's her "victory lap" and she's planned the entire thing so she can be the centerpiece, so people will know that she "won." One of the biggest controversies is the issue about tiaras – I absolutely believe that Camilla is so sick with jealousy and pettiness that she wants to be the only royal woman wearing significant Royal Collection jewelry. If Camilla was generous with the royal jewels, we would have already heard about it for months, how Princess Anne is getting this or Sophie Wessex is getting that or how the new Princess of Wales will have her pick of the dozens of tiaras. None of that has happened. Now, it looks like Kate will have to wear… a floral headpiece. Oh, no!!!
A coronation would normally be an occasion for female members of the royal family to wear their most dazzling jewellery. However, the Princess of Wales plans to go against expectation at Westminster Abbey on Saturday by not wearing a tiara for the most spectacular royal occasion for 70 years. Instead it is thought that she is planning to wear a floral headpiece.

The bold and innovative gesture would be a royal first, and bound to disappoint traditionalists looking forward to seeing the finest display of royal jewels for a generation. As Geoffrey Munn, the author of Tiaras: A History of Splendour, has said: "Tiaras traditionally feature at formal state affairs, depending on what looks good on the wearer."

There are also rumours within palace circles that no royal women will wear tiaras.

The decision to go for the floral look would be fully in keeping with a coronation that reflects King Charles's belief in the importance of sustainability and his love of nature. That has already been seen in the invitations, which feature flowers, birds, insects and the Green Man. Other touches include the King's decision to re-use old thrones rather than having new ones made, as would have been traditional. It is also thought that the floral displays in the abbey will be sustainable, using flowers from Britain rather than anything flown in from overseas.

It is not known exactly what form the Princess of Wales's floral headwear will take, although a crown of flowers has been one suggestion. Kensington Palace refused to comment, or to confirm that she would not be wearing a tiara. However, if she does wear something natural in her hair instead of her favourite Cambridge Lover's Knot tiara, it could introduce an unexpectedly hippyish note into a service that is the height of formal royal ceremony.

Hugo Vickers, the author of many royal biographies, said: "Considering that a coronation is the most important state occasion in a reign, it would be disappointing to do less than at a state banquet, but I guess they want the entire focus on the King and Queen."
[From The Times]
I don't see how it's not an all-or-nothing proposition – either all of the royal women have access to Royal Collection jewels or none of them do. Like, Sophie can't wear a tiara if Kate doesn't. The optics of that would be terrible. I suspect that Anne won't care, and Anne will likely be in a military uniform anyway. But Kate and Sophie were absolutely expecting to wear tiaras and big statement jewels. Maybe this is about the York princesses – does Camilla want to avoid giving Eugenie and Beatrice any jewelry, and so Kate and Sophie don't get any? Anyway, the optics are not great for Kate, who has spent years telling everyone that she's the "future queen." The future queen got outmaneuvered by a jealous horse. Can't wait to see what jewelry Rose wears.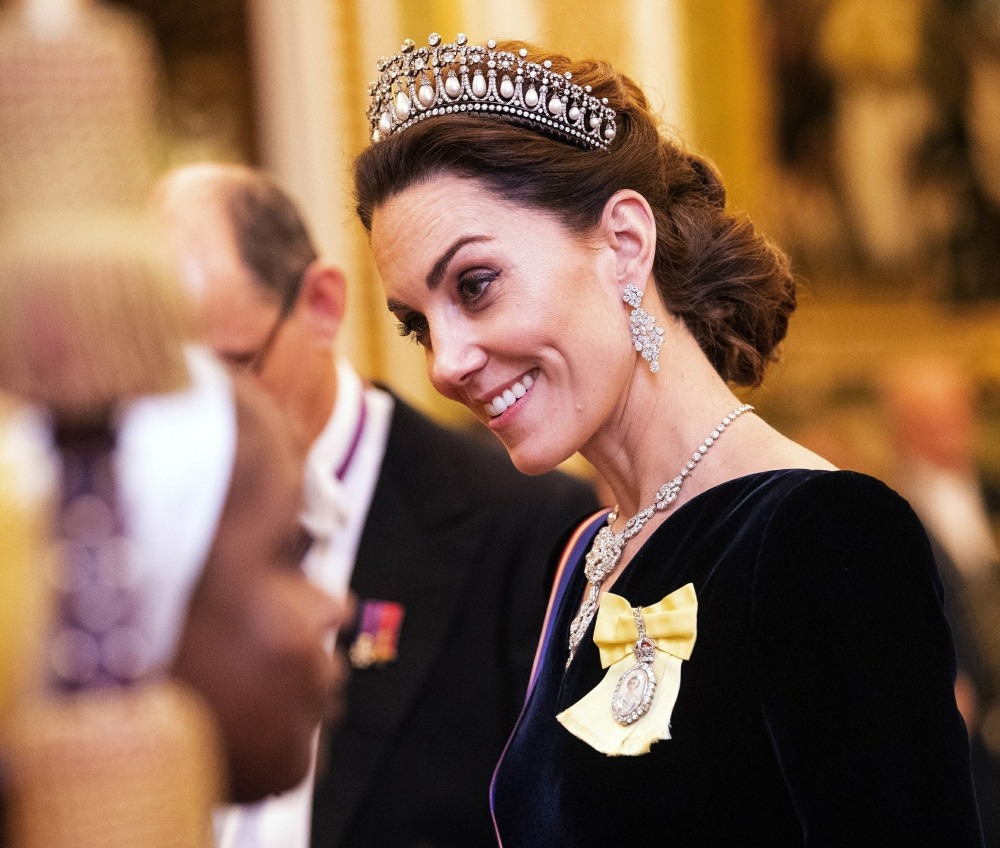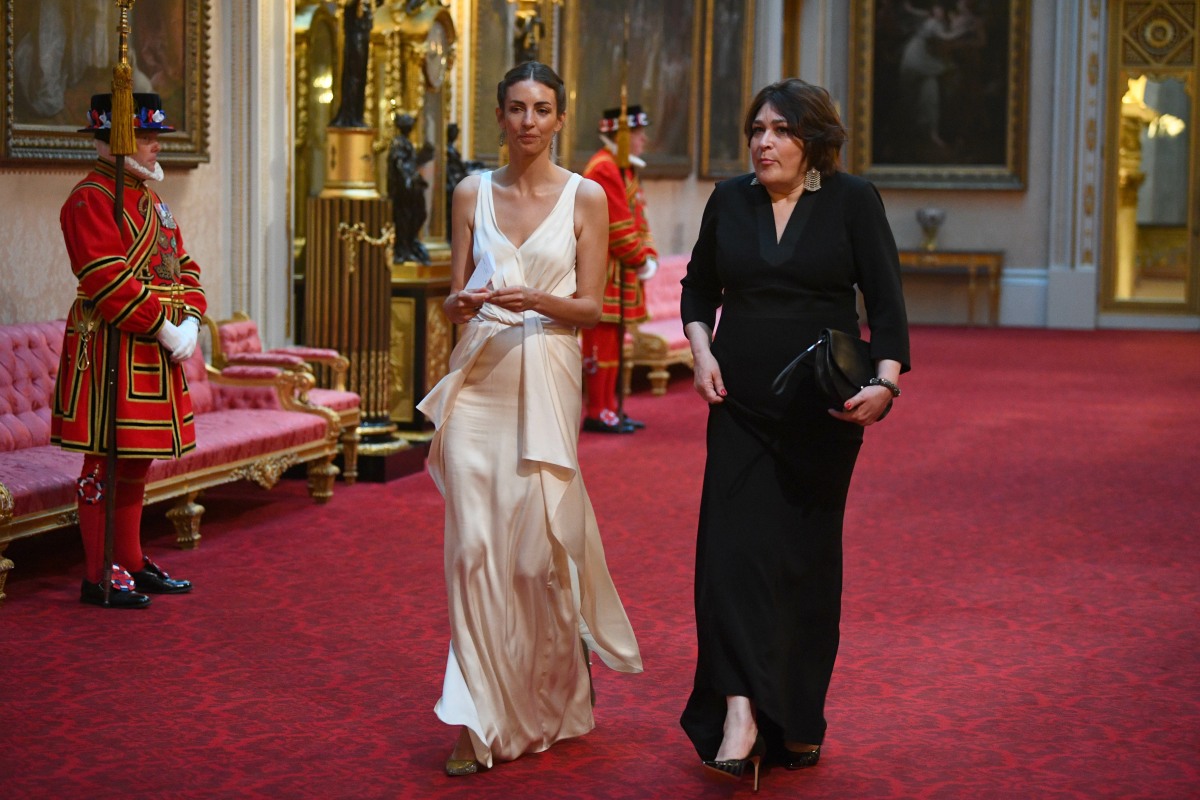 Photos courtesy of Avalon Red, Backgrid.
Source: Read Full Article