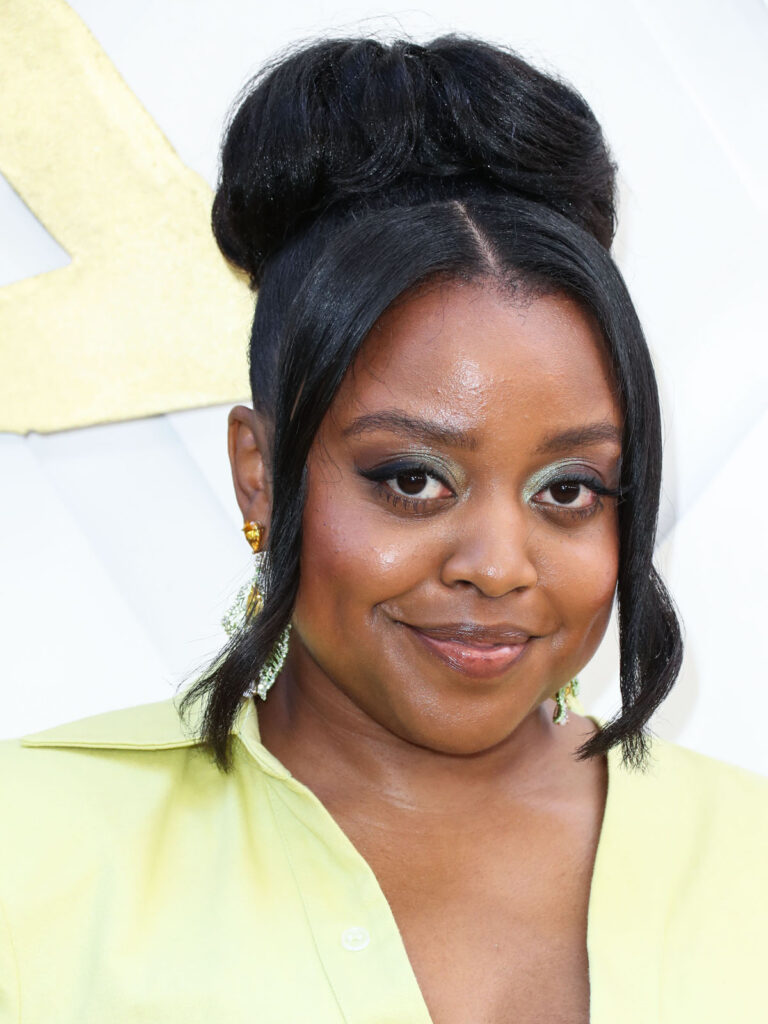 I have not seen the season finale of Abbott Elementary yet. I know! I feel like Ms. Teagues would give me a pass for being tardy on the finale. But I think I'm the only Abbott fan out there who hasn't seen it yet. There were spoilers before I went to bed that night. I wasn't even mad. Give Quinta Brunson all the love she deserves. She brought joy and light into a sad and listless time, and we should tell her what that means to us. It's Quinta's time.
We've known that part of the reason Abbott feels so well flushed out is because Quinta grew up in a public-school household. Her mother taught Kindergarten in the Philadelphia school district. And much of the show revolves around the influence her sixth grade teacher, Ms. Joyce Abbott, had on Quinta. She wrote of what she knew. It turns out, that includes her fellow teachers as well. In her latest interview with The Cut, Quinta says she knows, "a Jacob, I know a Melissa, I know an Ava."
What was the transition like from working at BuzzFeed to making a TV show?
One unique thing about BuzzFeed was that the goal was to make broad humor — humor anyone would like, a broad comedy anyone could share. That's also very true of network comedy. You ideally want anyone to be able to tune in to the show and like it. And that carried over really well for me.

How did you create such well-rounded characters for the show?
I know a Jacob, I know a Melissa, I know an Ava. They may not all be teachers in real life, but they're someone in my life that I have an understanding of. My writers told me they felt the characters were so well defined in the pilot that they were able to know who those people were. That was my goal trying to get the show picked up: to put these characters directly onscreen right away so the audience knows exactly who these people are. I really wanted them to smack you in the face.

If you could host a dinner party of people in your field, who would be there and why?
Henry Winkler because he said he was a fan of the show on Twitter. He's an OG of this, and I respect people who have been at it for so long and continue to find new and creative ways to expand their careers. Sheryl Lee Ralph because she is just an excellent dinner-party guest and just an excellent person to have around. Probably my whole cast … they have to take up a bunch of seats, sorry. Seth Rogen, he's always great. Gayle King. She actually called me to tell me she loved the show, and she was super down-to-earth. Wanda Sykes, I adore her. And LeBron James because I find him fascinating.
[From The Cut]
We all know a Jacob, right? I think I could use a Melissa in my life. Ava would be fun, but I would be such a target for her grifts. That and she probably wouldn't waste any time on me. I know a couple Ms. Howards. I am Gregory. Like Quinta said, these characters are real, that's why we relate to them so much. That's why we root for them. It's as if Abbott is our local school and we're reading about its success in our local paper. And yet, it's still a riot. speaking to that, what Quinta said about Buzzfeed is a really good point. Learning broad comedy but keeping it funny is a skill. I can see how honing that at Buzzfeed would have eased her transition into a successful sitcom.
I don't know about you but I'm reading that Ideal Dinner Guest list and a Guest Star list for next season. And I know I'm not alone*. Quinta did not say Henry Winkler out of the gate and mention he's a fan of the show without a reason. There are people talking to make this happen – there has to be. Please deities, let there be people talking to make Henry Winkler a guest star next season.
*while editing, I totally read this line in Ms. Howard's voice.
https://www.instagram.com/p/CcQr75BP7Eh/
https://www.instagram.com/p/CcTGhWVJPwG/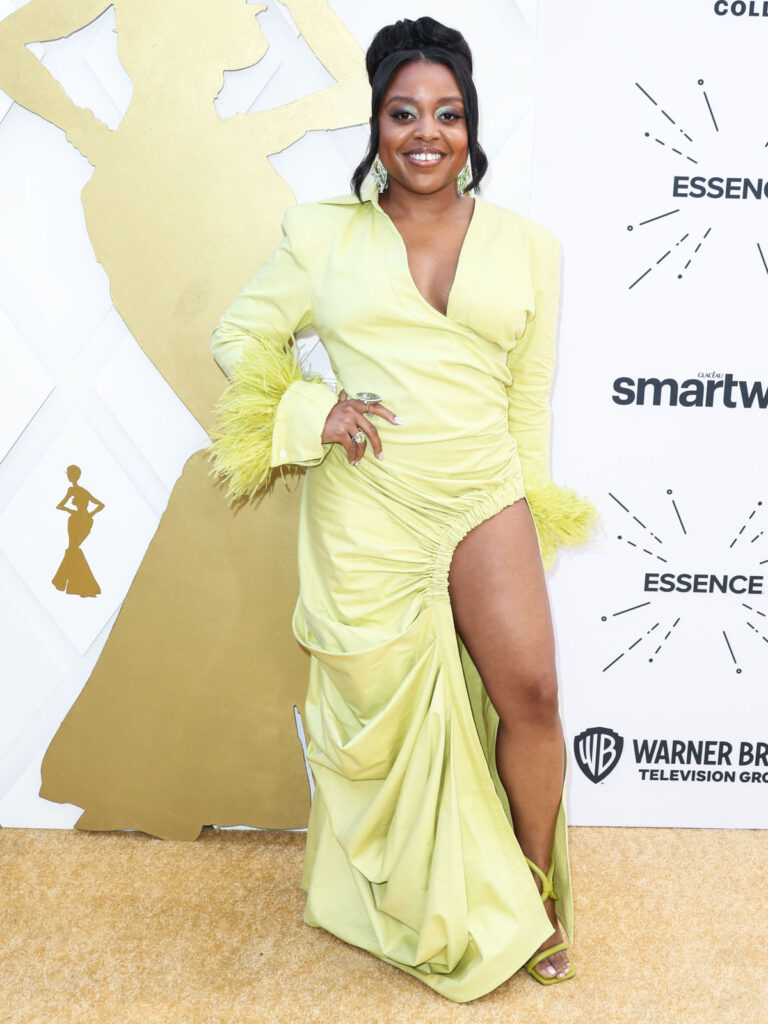 Photo credit: Avalon Red and Instagram
Source: Read Full Article