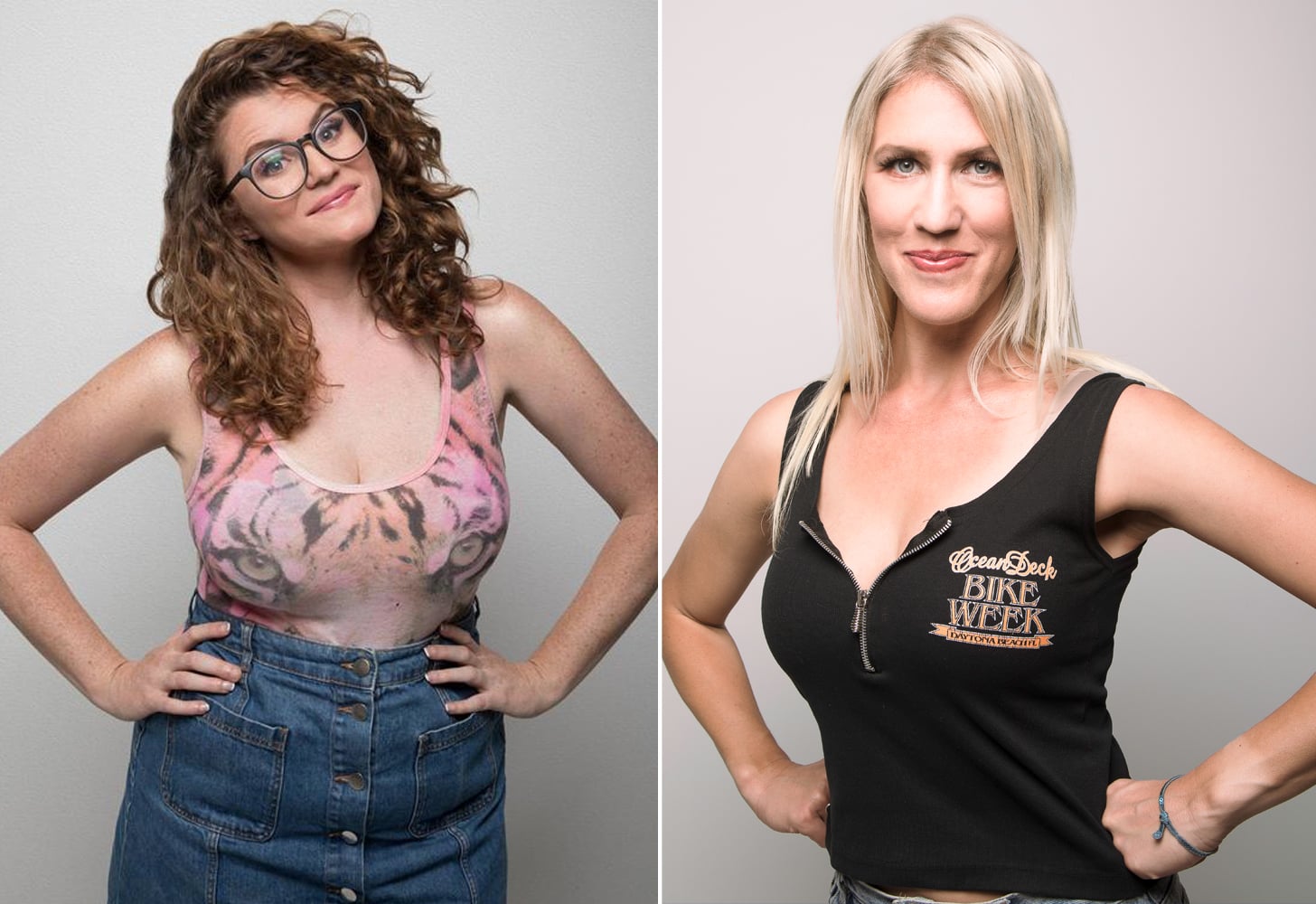 Image Source: Megan Thompson
Ever since the release of the Framing Britney Spears documentary, Britney Spears's life has been catapulted back into the spotlight and it's prompted a reckoning around mental health, conservatorships, and how the media treats celebrities. Two people who have been at the forefront of the #FreeBritney movement are the women behind the Britney's Gram podcast, Tess Barker and Barbara Gray.
Tess and Babs initially launched the podcast in 2017 as a way to humorously analyze Britney's Instagram account, but they had no idea that would all change when they received a disturbing voicemail in 2019 from a person who claimed to be a former paralegal who worked on the pop singer's conservatorship. In the voicemail, the paralegal stated that Britney's dad, Jamie Spears, was allegedly forcing her to take medication and put her in a mental health facility against her will. Since then, Tess and Babs have shifted their efforts to shedding light on what's really going on with Britney's conservatorship and helping the singer regain autonomy over her affairs.
POPSUGAR recently chatted with Tess and Babs about the beginnings of Britney's Gram, the singer's ongoing conservatorship legal battle, and their new podcast docuseries, which will dive deeper into Britney's career and legal struggles. Check out our conversation ahead.
Source: Read Full Article