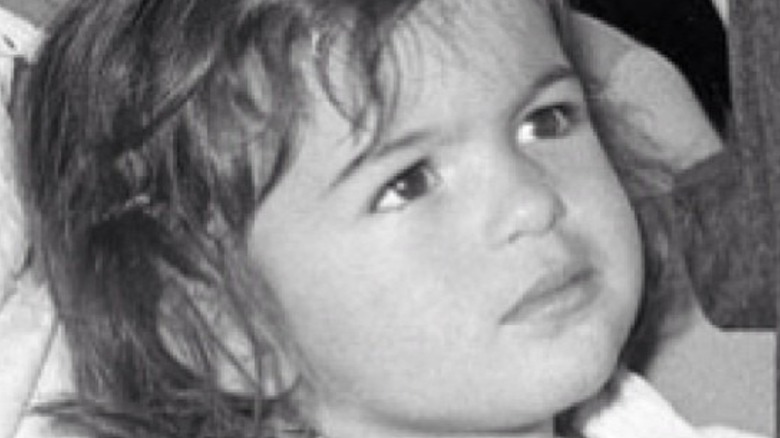 Instagram
By Christine-Marie Liwag Dixon/Sept. 8, 2021 2:21 pm EDT
If you've had access to a television in the past 20+ years, you've probably caught a glimpse of Mariska Hargitay at some point. While the actress has dozens of roles to her resume, she's best known for playing Olivia Benson on the long-running NBC show "Law & Order: SVU." Hargitay has been a favorite with "Law & Order" fans since "SVU" debuted in 1999. She's also had guest arcs on other shows playing the character, including "Law & Order: Trial By Jury," "Chicago P.D.," and "Law & Order: Organized Crime."
The procedural drama has had a huge impact on pop culture, thanks, in large part, to Hargitay's prodigious acting skills. NBC notes that "'Law & Order: SVU' … is the longest-running primetime live-action series of all time," and Hargitay has become one of the best-known television actresses today, while Olivia Benson is one of TV's best-beloved characters. Just ask Taylor Swift, who went so far as to name one of her cats, Olivia Benson.
Before Hargitay was a leading lady, though, she was already in the spotlight. The daughter of Hollywood superstar Jayne Mansfield and former Mr. Universe Mickey Hargitay, the actress was in the public eye before she ever appeared on camera. Here's a closer look at her journey from the daughter of Hollywood royalty to a famous figure in her own right.
Tragedy struck Mariska Hargitay at a young age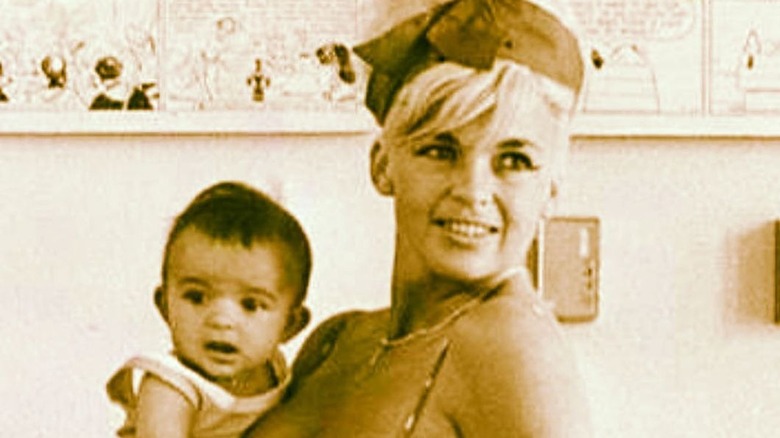 As noted by Outsider, Mariska Hargitay was just 3 years old when she was in a terrible car accident with her mother, Jayne Mansfield, along with her brothers, her mother's boyfriend, and the driver of the vehicle. While Hargitay and her brothers only suffered minor injuries, her mother and mother's boyfriend died along with the driver.
The tragedy understandably had a lifelong impact on Hargitay, who barely remembers her mother. "The way I've lived with loss is to lean into it," she told People. "As the saying goes, the only way out is through."
Compounding the loss is the fact that her mother's home was raided after the accident, with fans stealing most of her belongings. Hargitay revealed on Bravo's "Inside the Actors Studio" that she was later able to secure some mementos after they were put up for auction. Still, she's often reminded that her mother left behind a far greater legacy than material things: "Someone once said … 'All you have to do is look in the mirror,'" she told People. "She's with me still."
Mariska Hargitay was raised by her dad and stepmom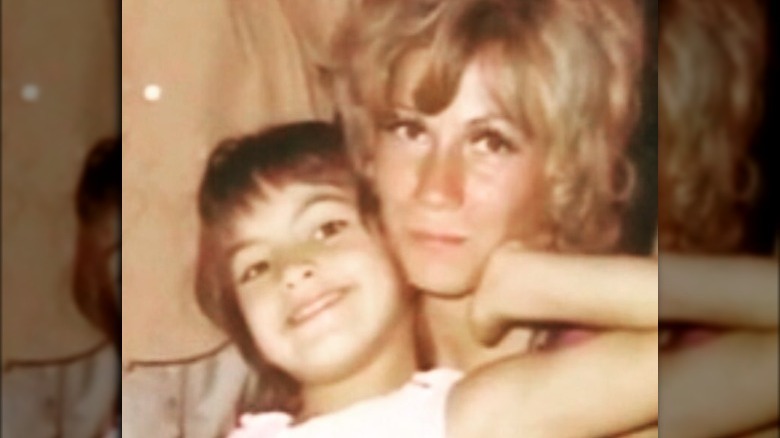 The untimely death of her mother may have had a devastating impact on Mariska Hargitay's life, but she still had a lovely childhood, thanks to her father, Mickey Hargitay. The bodybuilder and his wife, Ellen, raised the young Hargitay.
She spoke to People about the close bond she had with her father, saying that he raised her "to listen and to learn." She explained, "As a young kid, I had my antennas out for who had wisdom and why, and what was I supposed to learn from them, and why were they there?" She said that doing this has helped her to process "the cards I was dealt."
Mariska also had a close relationship with her stepmother, telling Good Housekeeping that she "called her Mom." She explained that Ellen had no biological children but considered Mariska and her siblings to be her own kids. "I was very fortunate to have a maternal figure in my life after such a horrific accident," she said.
Mariska Hargitay had no interest in entering show business when she was a kid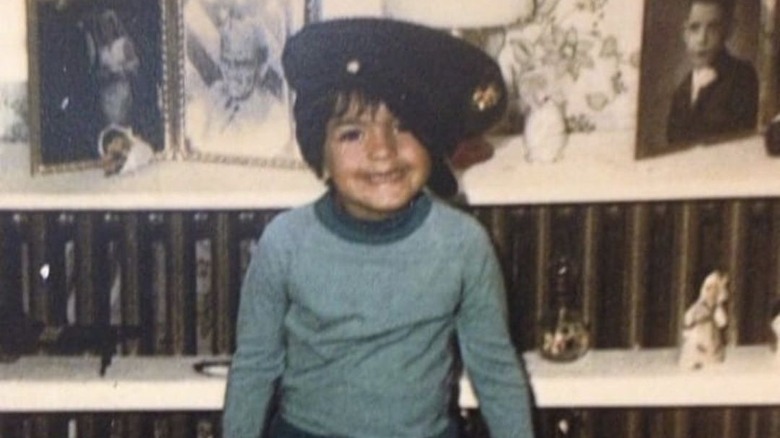 While she'd later follow in her famous mother's footsteps and become an actress, Mariska Hargitay wasn't particularly interested in show business when she was growing up. Instead, she had dreams of a career that would take her all over the globe, telling Parade that possible career options she considered as a kid included being an interpreter or a diplomat.
Hargitay did harbor an interest in acting as she grew older, though, and performed in some plays while in high school. Still, it seemed like she was keeping her career options open, as she also participated in several sports — cheerleading, volleyball, and cross-country — and was involved in student government. Hargitay described herself growing up as something of a "tomboy" as well as a "late bloomer" in an interview with Ladies' Home Journal (via the Joyful Heart Foundation).
Mariska Hargitay was a beauty queen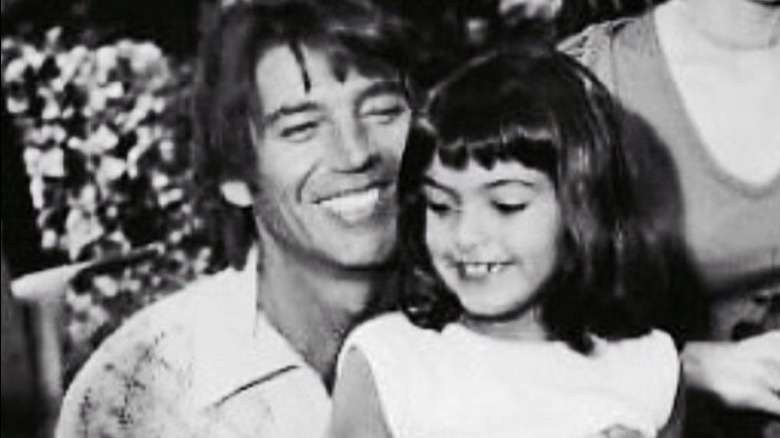 One little-known fact about Mariska Hargitay is that she hit the beauty pageant circuit as a teenager. InStyle noted that she was just 18 years old when she was crowned Miss Beverly Hills in 1982.
She went on to compete in the Miss California pageant, showing off how poised and articulate she already was at such a young age. When the young Hargitay was asked during the Q&A portion of the competition in the semi-finals what makes her "tick," she spoke of her desire to have a positive impact on others, saying she wants to make people "smile" and make them "happy."
As for her talent, Hargitay told Parade, "There was no talent! I'm telling you, it just goes to show you how far removed I was from the entertainment business."
Alas, Hargitay wasn't crowned Miss California, although she did pretty well in the competition, placing fourth. Pens & Patron noted that she lost the crown to Julie Hayek, who would go on to win the 1983 Miss USA competition.
The Law & Order: SVU star enrolled in UCLA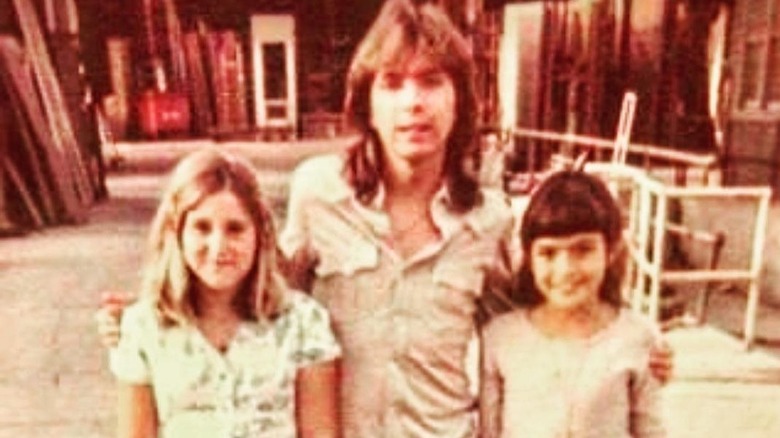 As she grew older, Mariska Hargitay grew more interested in following in her mother's footsteps. Despite this, she didn't jump right into show business full-time after graduating from high school in 1982. Instead, she decided to hone her talents by pursuing a formal education. As noted by the Los Angeles Times, the aspiring actress enrolled in UCLA but did not complete her degree, as she decided to focus on her already-budding acting career instead.
Hargitay may have left school early, but she seems to have made the most of her time on campus; per Cosmopolitan, she was a member of the sorority Kappa Kappa Gamma, whose other famous alums include Ashley Judd, Kate Spade, Meghan Markle, and Sophia Bush.
Hargitay is a smart cookie with or without a college degree. Not only is she super-talented, but she's also quite the skilled linguist, speaking Italian, French, Spanish, and Hungarian as well as, of course, English.
Mariska Hargitay landed a lot of smaller roles before making it big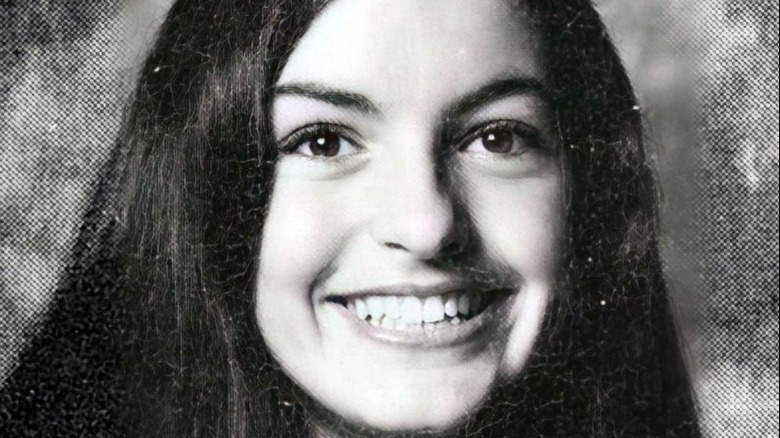 Mariska Hargitay was just a teenager when she started acting professionally. Pens & Patron noted that after winning Miss Beverly Hills, she began landing roles starting in the 1984 music video for Ronnie Milsap's "She Loves My Car," in which she played his girlfriend. The country single was the first country hit to air on MTV, helping to launch Hargitay's career. That same year, she appeared in "Ghoulies," but didn't appear in any other film roles for two years, as she planned to pursue a stage career instead.
After landing the role of Jesse Smith on the CBS show "Downtown" in 1986, however, Hargitay seemed to have changed her mind. While the show lasted for only one season, Hargitay landed roles in other TV shows and films following this experience, including "Falcon Crest," "The Perfect Weapon," "Hard Time Romance," "Tequila and Bonetti," and "Can't Hurry Love."
Mariska Hargitay struggled with self-confidence in her 20s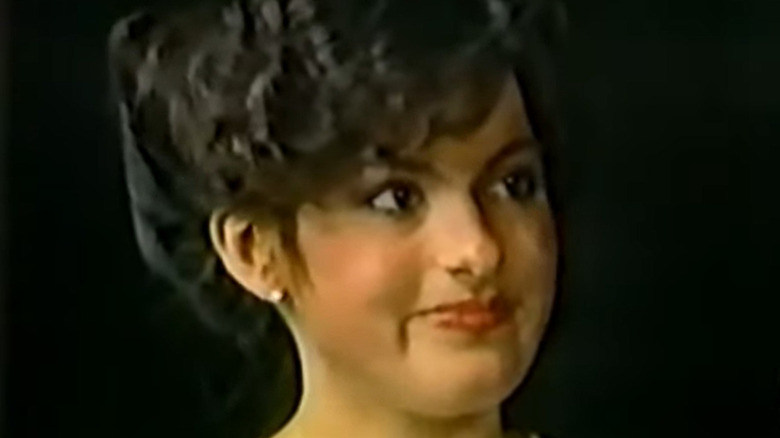 In spite of the fact she was beautiful, smart, and talented, Mariska Hargitay was not immune to the lack of confidence that plagues so many young women. As she started her career, she was quite insecure and faced a lot of rejection. Despite her early success as a beauty queen and the numerous small roles she landed in film and television, it took her some time to land the meatier parts that would make her famous — and all this took a toll on her self-esteem.
As Hargitay told Ladies' Home Journal (via USA Today), her 20s were defined by "having people say no." She explained that casting directors would often pick apart her appearance, citing everything from her height to her hair color as reasons she lost roles — some even told her to "change [her] name." Said Hargitay, "There was so much rejection."
Before Law & Order: SVU, Mariska Hargitay starred on this hit series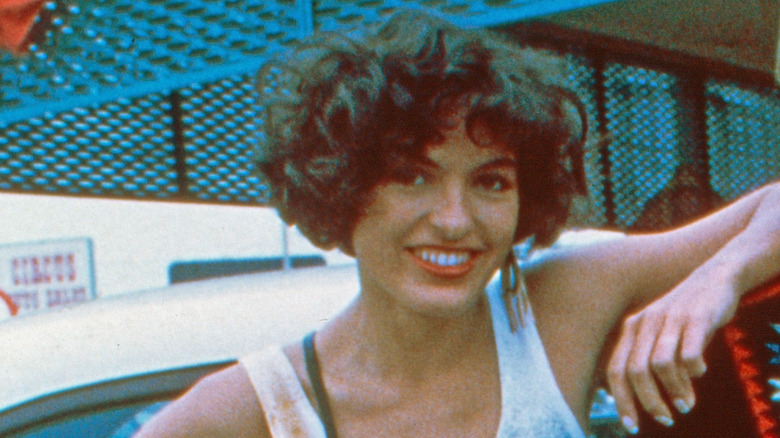 Emerging from a string of smaller roles in her 20s, Mariska Hargitay landed — what is probably her most famous television role outside of "Law & Order: SVU" — a meaty arc on the hit show "ER" at the age of 33. Hargitay portrayed Cynthia Hooper on the medical drama in 13 episodes from 1997 to 1998. Surprisingly, the actress told Bravo's "Inside the Actors Studio" that she was convinced she wouldn't book the part because she was competing against "beautiful blondes" which "took all the pressure off" her audition. Hargitay ended up crushing the audition, saying "I was so happy because you know that's rare when we really leave an audition going, 'I killed it.'"
Still, she was rejected for the part because the producers wanted a "very weak, fragile, fragmented, nervous girl" like the character, herself, to play the role. Hargitay protested, saying that while she might have been much stronger than the character, she "acted it better than anybody." Speaking up for herself ended up clinching the role for Hargitay, and the rest is history.
Here's how Mariska Hargitay landed her role on Law & Order: SVU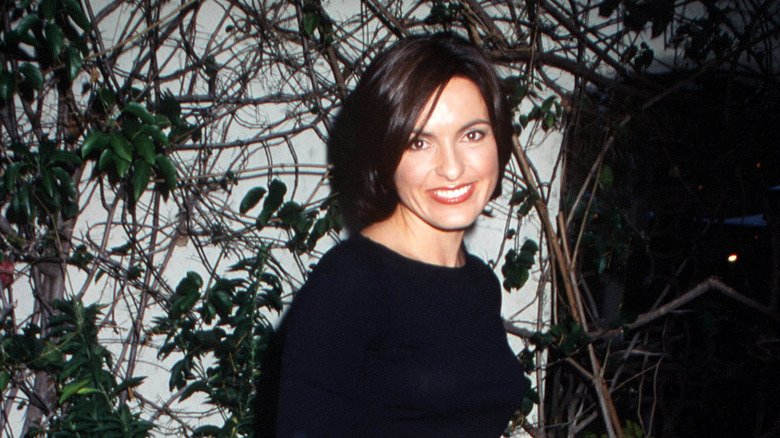 Mariska Hargitay followed up her role on "ER" one year later with the career turn that would make her famous: playing Olivia Benson on "Law & Order: SVU." Just as with her "ER" audition, Hargitay slayed. In an appearance on "The Late Show with Stephen Colbert," she revealed that she knew the part was meant for her. "I read the script and I knew in my gut that I had to do this role," she said. "I read it and just, chills, and knew that I had to do it."
Hargitay had no concerns about the "dark" subject matter of the show, saying she "was so excited and so sure" the part was hers — to the point that she told the show's creator Dick Wolf that seeing anyone else audition was pointless. "I walked in and I go, 'Listen you're confused. Here's the deal. I'm pretty sure this is me,'" she recounted. "This is my part, I'm serious. We're past this, let's not even waste your time.'"
Hargitay's confidence — and acting talent — paid off. We can't imagine anyone else as Olivia Benson!
Landing the role started a new chapter in Hargitay's life in multiple ways. She was 34 at the time — the same age as Jayne Mansfield when she died. "My mom passed when she was 34, so I knew it would be a really big year for me," she told Parade. "And it was."
The Law & Order: SVU star and her former co-star Christopher Meloni were instant BFFs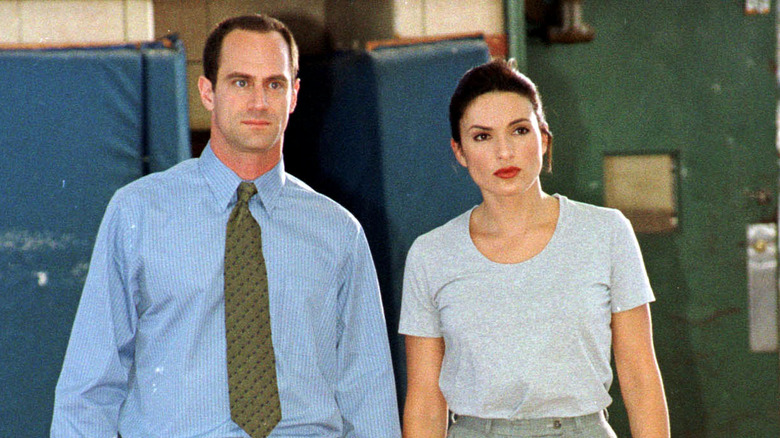 Of course, it's not just Mariska Hargitay's portrayal of Olivia Benson on "Law & Order: SVU" that fans find so memorable. Olivia's relationship with her on-screen partner, Elliot Stabler (played by Christopher Meloni), also helped make the show a hit. Olivia and Elliot's relationship is #FriendGoals and, while Meloni left the show in 2011, the BFFs are still beloved.
It's the kind of chemistry you can't fake, and Hargitay and Meloni have a real-life bond. The two connected at their audition, with Hargitay telling People, "I won't say that I fully understood it, but I knew that meeting him was important and life-changing." She even called Meloni one of "the four pillar men in [her] life," along with her dad, her husband, and "Law & Order" creator Dick Wolf.
The two stayed close even after Meloni left the show, falling right back into character after he briefly returned to "SVU" ahead of starring in his own spinoff, "Law & Order: Organized Crime," in 2021. "It was Pavlovian: Ring that bell, and you get right into Stabler and Benson," Meloni said.
Mariska Hargitay fell in love with her fellow co-star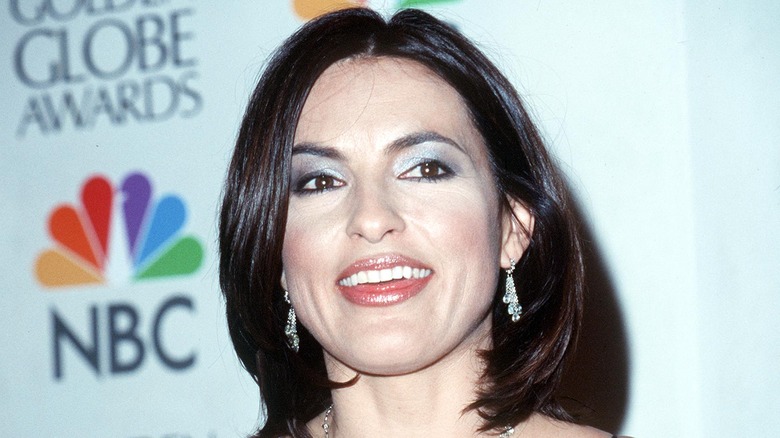 Mariska Hargitay and her husband, "Younger" star Peter Hermann, tied the knot in 2004 after he guest-starred on "Law & Order: SVU" a couple of years earlier. The two have been going strong ever since. Hargitay admitted to Ladies' Home Journal (via the Joyful Heart Foundation) that she used to worry, "Am I such a late bloomer that I blew it?" as she didn't get married until she was in her 40s. But she later realized that she found Hermann when she was "at a point in my life when I could really handle it all."
Hargitay told the outlet that one of the secrets to their successful relationship is their sense of humor, which means that arguments between the two tend to be short-lived. "One of us usually cracks the other one up within 15 minutes," she said. "It's as if we're saying, 'I love you more than this fight.'"
According to Hermann, though, the real reason they've been together for so long is simply that they put the effort into their relationship. "There is no secret," he told Entertainment Tonight. "We're all just working through it — whether it's a relationship that exists in the public eye to some degree or doesn't."
Motherhood transformed Mariska Hargitay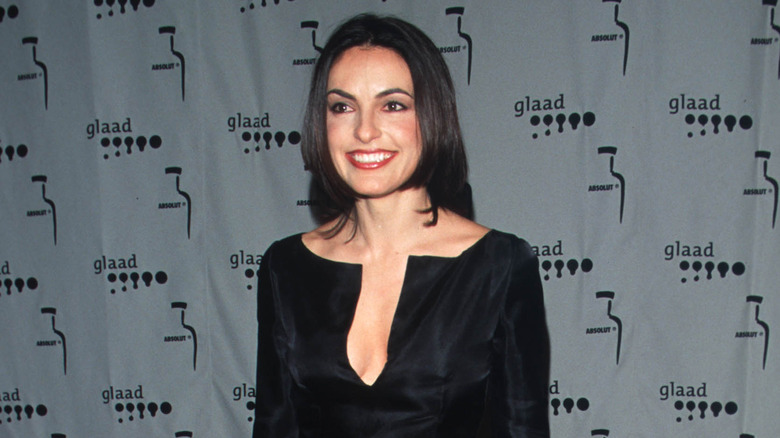 Mariska Hargitay and her husband, Peter Hermann, have three kids together. Their son, August, was born in 2006 and was delivered by C-section, as reported by The Associated Press (via Today). The couple worried about having more biological children — Hargitay was 42 when August was born — but wanted a big family, so they turned to adoption to complete their family. It wasn't an easy process; their first adoption fell through after the birth mother changed her mind and decided to keep her baby, but Hargitay and Hermann eventually adopted Amaya and Andrew in 2011. "Adoption was a bumpy ride — very bumpy," she told Good Housekeeping. "But, God, was it worth the fight."
Hargitay couldn't be more thrilled with her family. "Our family is so perfect, or at least perfect for me," she told People. In an interview with Redbook, Hargitay revealed that raising her own family has helped heal the wounds from her own tragic youth. Motherhood, she said, has "erased many of my negative childhood feelings and filled them in with something new."
The death of her father, Mickey Hargitay, left a hole in the actress' life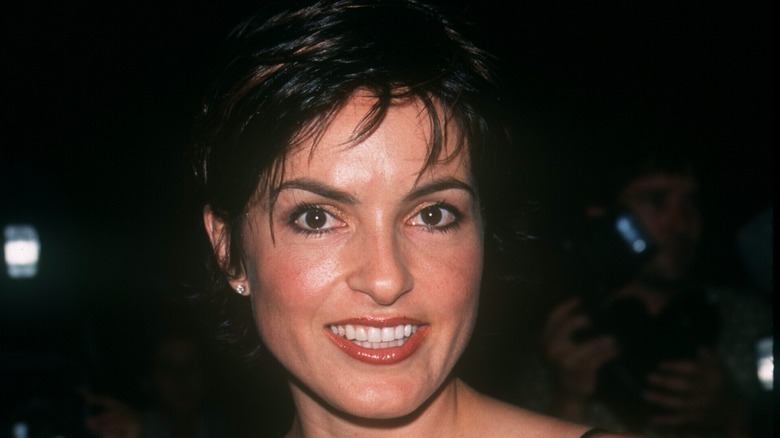 Mariska Hargitay's father, Mickey Hargitay, died in 2006 from multiple myeloma. Mariska was devastated by the loss, especially because she and her father shared an especially close bond, considering the untimely death of her mother. The year before Mickey's death, Mariska referred to her dad as "a bit of a superhero" on NPR's "Fresh Air" (via People). She also credited him with her success when she won an Emmy for her "Law & Order: SVU" role, just months before his death. Mickey was in the audience when she accepted the award, dedicating it to him. "He's the reason I'm standing here today," she said (via Outsider). "I can't wait to celebrate this with you."
The death of her father is a hole that can never be filled, but Mariska will never forget the impact he had on her. "My dad gave me so much advice and shored me up so young," she told Parade. As she explained to People, "It was huge to lose this person who was my everything, my strength, my power, the person who believed in me," but she knows that her father will always be with her. "Even though he's not here physically, I carry him," she said.
Mariska Hargitay is all about aging gracefully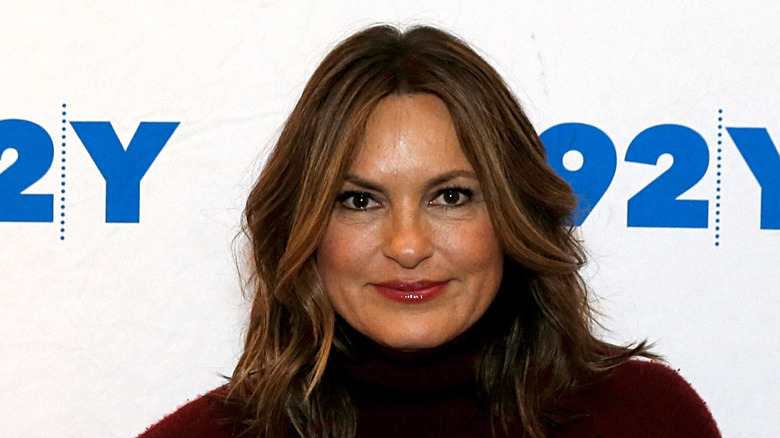 Decades into her role on "Law & Order: SVU," Mariska Hargitay is more iconic than ever. The actress turned 50 in 2014 and has come a long way from the 20-something young woman who lacked self-confidence. These days, she's all about embracing her inner beauty — but is also on board with women doing whatever it is that makes them happy. She told Ladies' Home Journal that while she used to not be a fan of plastic surgery, she now believes that anything that makes you feel good about yourself is a good thing. "I still think the natural look is the most beautiful," she said (via StyleCaster). "But if you want to do something to help you look more refreshed, I'm all for it."
That being said, Hargitay is tired of women judging themselves on how they look. "What about defining yourself by a different kind of measurement?" she told the outlet (via People). "What about your heart, your soul, your compassion, your generosity, your strength, and your power?" Wise words, Mariska!
Source: Read Full Article