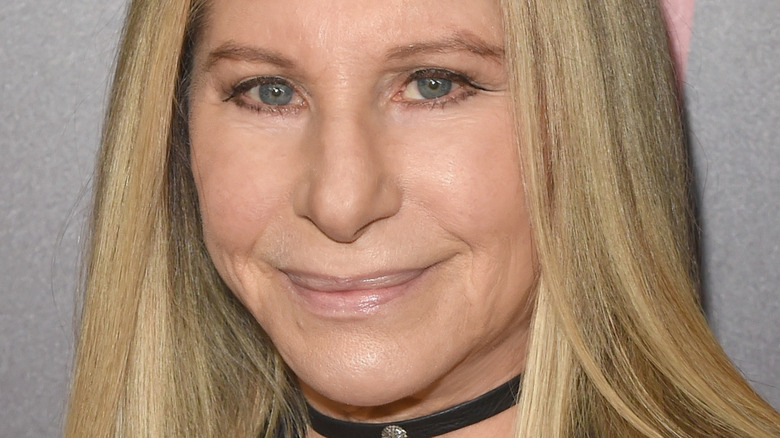 Barbra Streisand has only been married twice, but that doesn't mean the 79-year-old singer and actress has not had her fair share of romances during her legendary six-decade career. In fact, Streisand has been linked to a host of high-profile men in between both marriages and made headlines with almost all of them.
Streisand was only 19 years old when she met Elliott Gould while auditioning for the Broadway musical, "I Can Get it for You Wholesale." Streisand and Gould both eventually starred in the show and started a romance, marrying in 1963. That marriage produced one son, Jason, but the pair split in 1971 after eight years of marriage, according to Biography.
In 2020, Gould told People that the two are still in touch, and she had called him as she was writing her memoir to ask how they could have grown apart. "I said my question would be, 'How could we have grown apart?' And the answer to that is that we didn't grow together and the reason for that was because she became more important than us," he said. "Then I also said to her, 'We did great. We made it very fast and nobody has what we have. There's you and me and our kid.'"
Despite the break-up of her first marriage, Streisand gave love several other tries before finally finding wedded bliss once again.
Barbra Streisand had rumored and real flings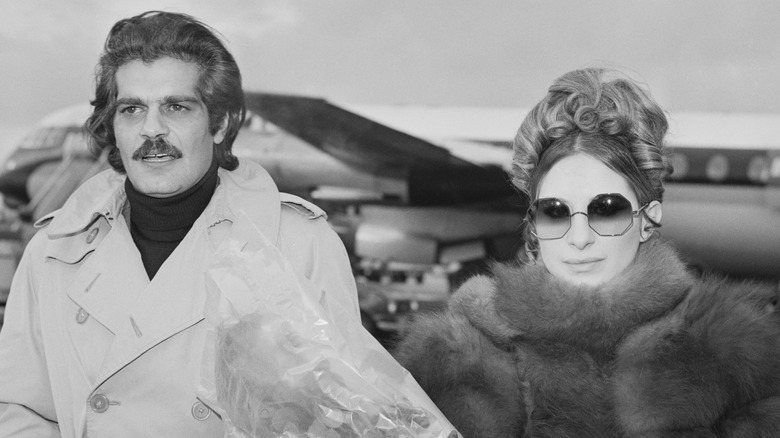 Although Barbra Streisand and Elliot Gould didn't divorce until 1971, there were rumors that she had an affair with Omar Sharif, her co-star and love interest in the 1968 film "Funny Girl" (via Ranker). After Sharif, Ranker reports that Streisand had a fling with Canadian politician Pierre Trudeau, the 15th Canadian prime minister and father of current prime minister Justin Trudeau.
Streisand once again found more long-term love when she met hairdresser Jon Peters on the set of her comedy film "For Pete's Sake." The two began a 12-year love affair, and he helped her create a remake of "A Star Is Born" in 1976. Peters served as producer, while Streisand was the movie's star (via US Weekly). But again, there were rumors that Streisand had an affair during the time with her "A Star Is Born" co-star and love interest, country singer Kris Kristofferson, according to Ranker.
Barbra Streisand's romances through the '80s and '90s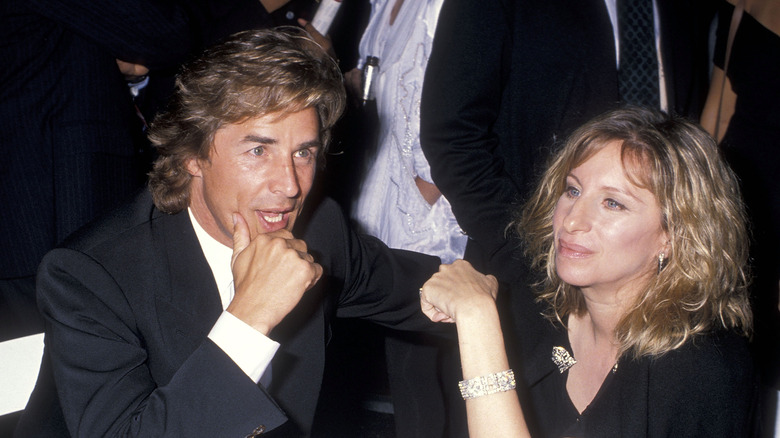 After Barbra Streisand and Jon Peters went their separate ways, the Oscar, Emmy, and Grammy-winning performer went on to have a widely publicized relationship with "Miami Vice" actor Don Johnson in the late 1980s. That relationship only lasted a brief year, but it did produce a Top 40 single when the pair recorded a duet together called "Till I Loved You" (via Yahoo! News).
In the early and mid-1990s, Streisand was linked to ABC News anchor Peter Jennings, as well as tennis star Andre Agassi and actor Liam Neeson (via Ranker). However, by 1997, Streisand met actor James Brolin on a blind date set up by the ex-wife of her own ex, Jon Peters, and her years of flings and affairs came to a close, according to People. By November of that year, the pair were living together and have been happily doing so ever since (via Good Housekeeping).
Barbra Streisand marries for a second time — this time for keeps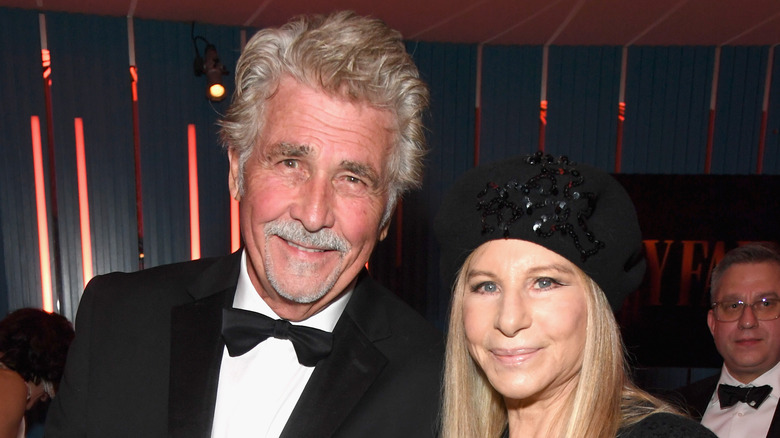 In the summer of 1998, Barbra Streisand and James Brolin wed in her Malibu home, with Streisand wearing an exquisite Donna Karan gown. The bride sang ballads to her groom, and the groom gave a speech in which People reports he said, "I can't tell you how lucky I am that this would happen to me so late in life. Every night is a new adventure. Sleeping is a waste of time. I can't wait to see her again in the morning."
It's been more than two decades of wedded bliss as of this writing, with Streisand telling Extra the secret of her happy marriage as they approached their 20th anniversary in 2018. "Twenty years in Hollywood is like 50 years in Chicago, I always say."
She added that kindness is how she and Brolin get by. "The Dalai Lama says, 'Give truth with compassion …' I used to use truth as a weapon years ago, actually, 'Well, you look fat 'cause you're fat … I'm telling you the truth.' Truth with compassion would say it a different way — I don't think you can take each other for granted."
Source: Read Full Article