While fame offers many privileges, such as wealth, respect, and skipping the Starbucks queue, living in the public eye also comes with one huge drawback: a total lack of privacy. From major life events like heartbreaks, career setbacks, and mental health issues, to mundane things like lunch orders, bad haircuts, and failing to skip the Starbucks queue, celebrities have their entire lives splashed across the media. This invasion of privacy must be particularly difficult for public figures who didn't choose to be famous, like Monica Lewinsky.
Unlike most actors or pop stars, Lewinsky never wanted to be recognized on the street. Freshly graduated from college in 1995, the then 22-year-old hoped a coveted White House internship would open doors to valuable career opportunities. Instead, she became embroiled in a global scandal, with her face and name broadcast across the world for decades to come.
Given the scale and longevity of Lewinsky's infamy, normal things like dating, marriage, and starting a family would surely prove challenging. So, how did the intense public scrutiny affect Lewinsky's romantic life?
Monica Lewinsky never married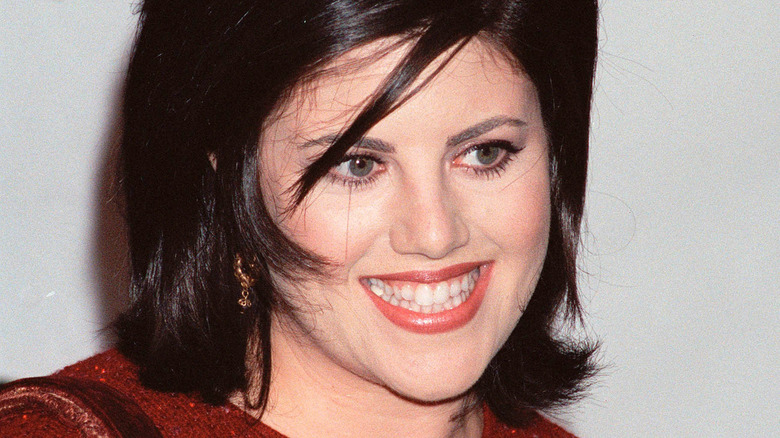 If you've never Googled someone before going on a date with them, then please let us know how the '90s are going. Even if you're not going full-on detective, most of us will do at least a quick social media sweep of a potential partner before meeting up. But, if you're Monica Lewinsky, chances are that any would-be suitor already knows way too much about your history as it is. The intimate details of Lewinsky's affair with then-president Bill Clinton made headlines all over the world, with many depictions of her being less than flattering.
It's no surprise, then, that Lewinsky takes a cautious approach to romance. In a 2014 Vanity Fair essay, she admitted to being wary of any potential partners' intentions: "I've become adept at figuring out when men are interested in me for the wrong reason. Thankfully, those have been few and far between." 
In a September 2021 interview with People, meanwhile, Lewinsky revealed that she is still unmarried, adding, "I don't know if that will happen or not, and I'm more okay with that than I used to be."
Monica Lewinsky has a special love in her life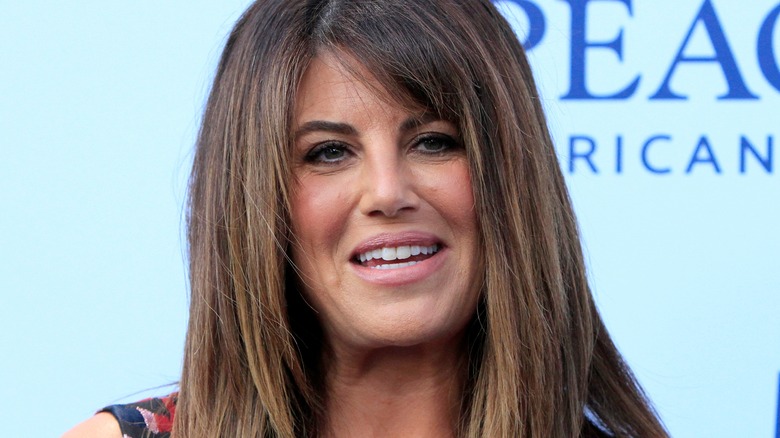 In the wake of the #MeToo movement, the media has in recent years come under fire for the damaging ways it used to depict people, especially women. Monica Lewinsky had it particularly rough, having to endure harsh comments about everything from her weight to her business ventures. 
Thankfully, Lewinsky managed to find some positives from her bad experiences, reinventing herself as an anti-bullying activist. She was even courageous enough to share her own side of the infamous story, serving as a producer on FX's "Impeachment: American Crime Story," a dramatization of the scandal that shaped her life.
And while Lewinsky has a popular Twitter account, she still shies away from media attention, especially when it comes to dating. "I kinda feel if anybody has earned a right to have their romantic life private, it's me," she told People, while confirming that she does indeed date. But the activist did admit to Vanity Fair that she has found the love of her life: peanut butter.
Source: Read Full Article