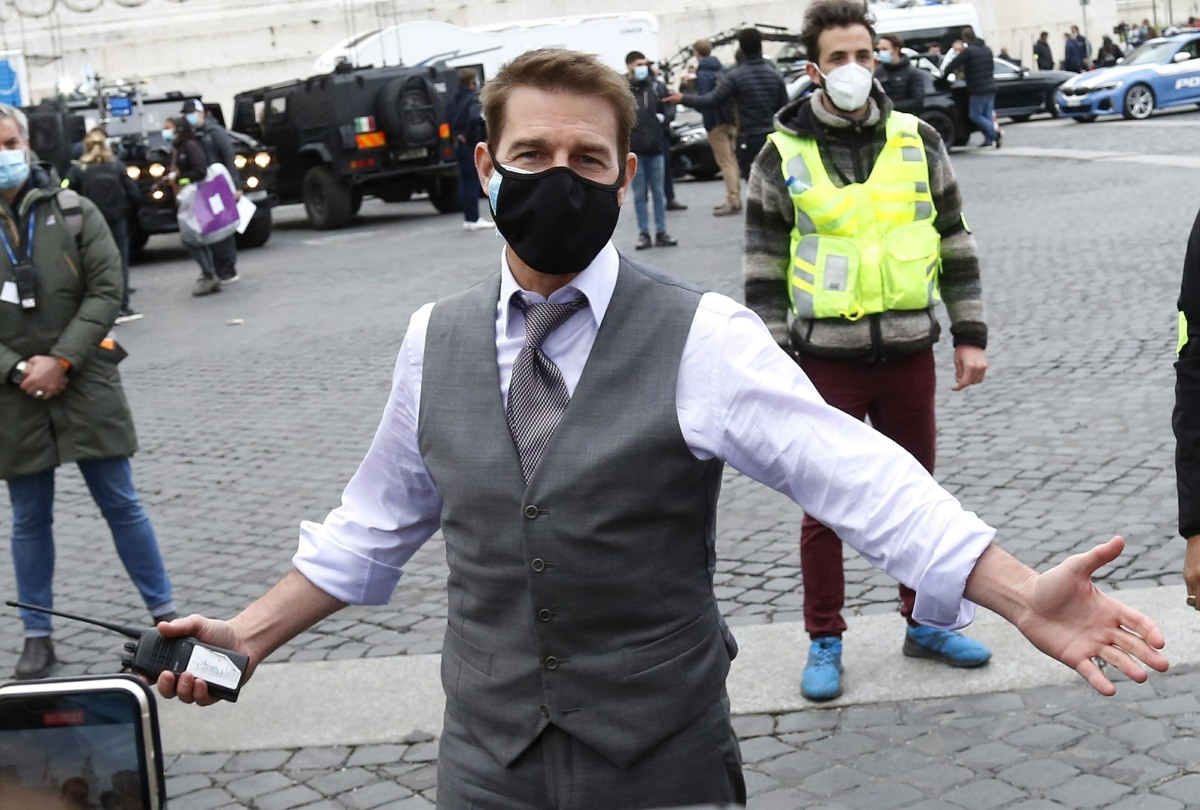 Kirsten Dunst has a go-to story about Tom Cruise, and she's told the story on many different talk shows and in many magazine interviews. The story is that after she worked with Tom on Interview with a Vampire – when she was just a little kid – he decided to send her a very fancy coconut cake on her birthday every single year. Kirsten has talked up her "Cruise cake" a lot, and it's apparently a pretty amazing cake, baked by professional bakers at Doan's Bakery in Woodland Hills. I've heard other stories about Tom gifting cakes to people he likes, and I guess he has just given this one bakery a ton of business for decades. So much so that he ordered 300 Christmas cakes and had them flown over to London as Christmas gifts to the crew of Mission: Impossible??
Tom Cruise flew 300 Christmas cakes over from the US on his private jet to treat his Mission: Impossible crew. Insiders said the Top Gun star, 59, paid thousands to have the plane flown 5,500 miles across the Atlantic and back — with the sweet gifts from his favourite bakery collected on the way.

A source said: "Tom wanted to give the team on Mission: Impossible a treat for Christmas and decided that only cakes from his favourite bakery in LA would do. He organised for the shop to make 300 cakes especially and they were then flown back to the UK on his jet. It is extravagant, but Tom is an incredibly generous person and he wanted to do something special for everyone who has worked on the movie with him."

Production of the latest Mission: Impossible movie has been hampered by delays caused by Covid. Cruise, who plays Ethan Hunt in the spy franchise, wrapped filming in September after more than a 18 months of stop-start work on the action movie.
[From The Sun]
Yes, I was going to say, they're STILL filming this fakakta movie?? Good lord. This production began early in the pandemic, like the spring of 2020. And they're still filming. No wonder so many crew members have quit, my God. While Christmas cakes are nice, all of these people better be getting hazard pay as well. And Christmas bonuses. And even more. As for the cakes… I'm so curious about what makes this particular cake such a go-to gift beloved by all.
Also: British bakers are a thing! British baking culture is very real! I know Tom wanted a special treat and he loves this LA bakery, but surely he could have ordered a million cakes from a British baker?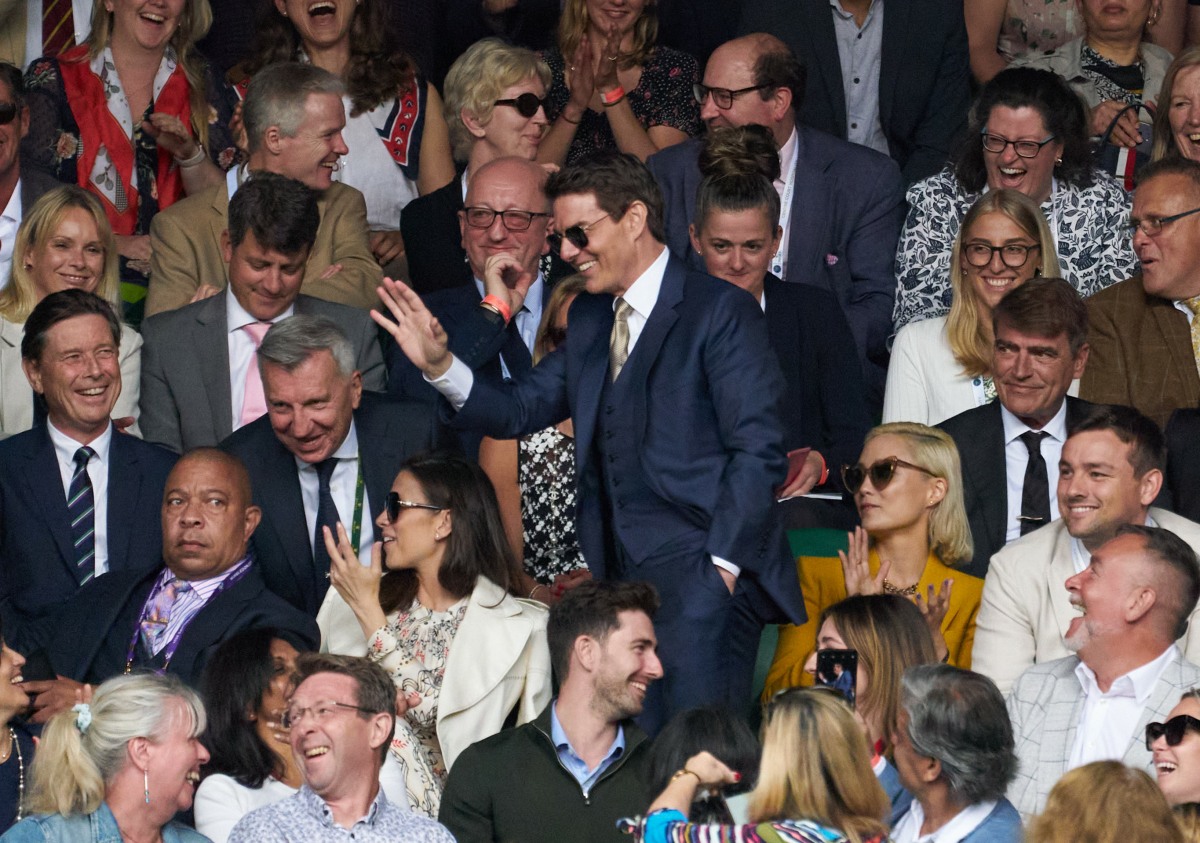 Photos courtesy of Avalon Red, Backgrid.
Source: Read Full Article