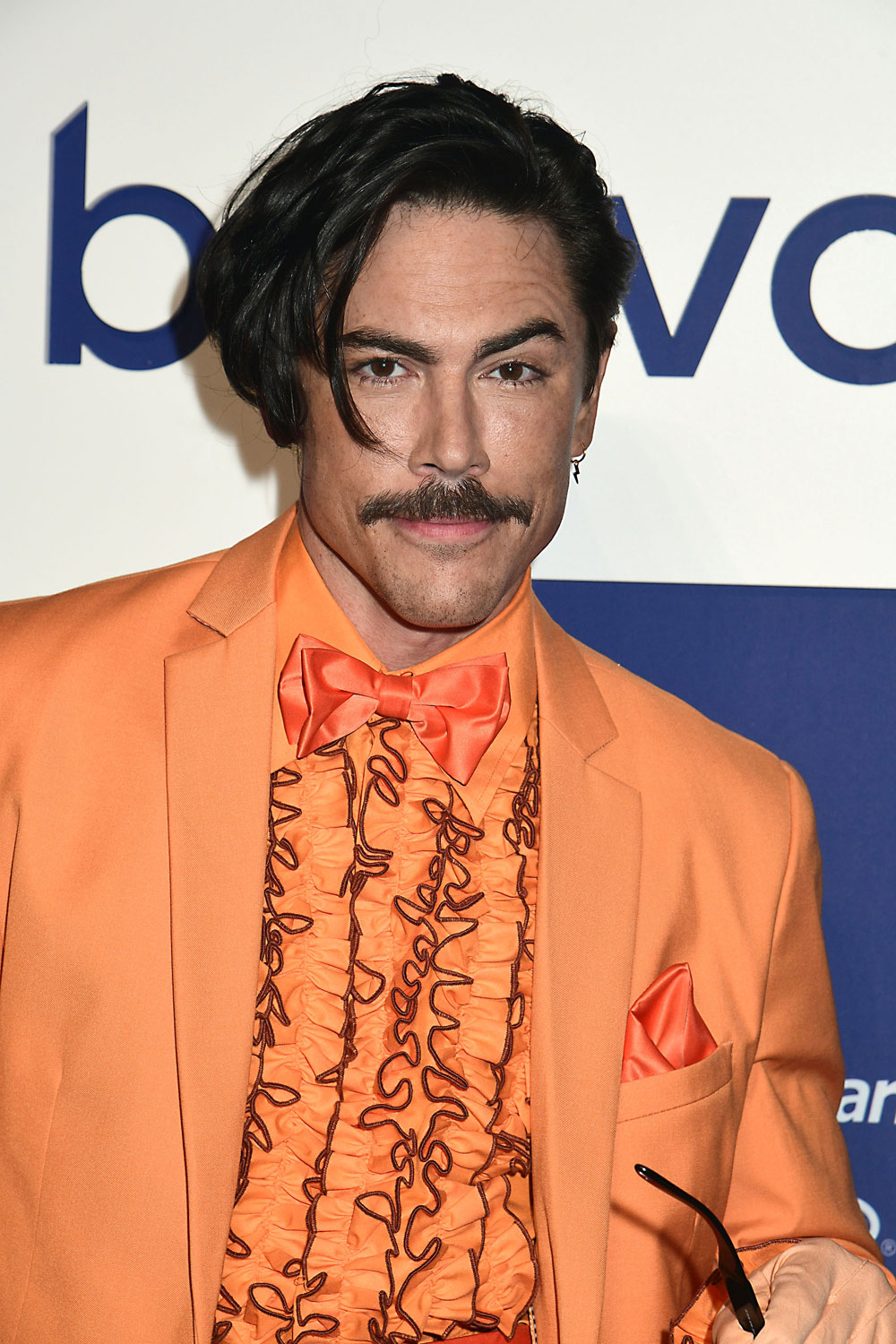 Ariana Madix went to the first weekend of Coachella with some friends and Vanderpump Rules cast mates and by all accounts she was living her best life. There were photos of her looking great, enjoying the music, and kissing people. Ariana kissed one of her friends, possibly for a pic, and then spent a lot of time making out with a hot dude who was revealed to be a personal trainer, Daniel Wai. Of course her sh-tty ex Tom Sandoval weighed in, saying he's "really happy" for her and "[he] love[s] that." Okay, cool, doubt she cares.
Tom Sandoval is thrilled ex-girlfriend Ariana Madix has a new man in her life — and hopes it helps put Scandoval to rest.

The "Vanderpump Rules" star — whose months-long affair with co-star Raquel Leviss was outed last month — told TMZ on Tuesday that he was "really happy" to see Madix moving on from their split.

"I love that," he said when asked about the photos of Madix, 37, locking lips with Daniel Wai at Coachella.

However, he admitted that the exes have cut off nearly all communication amid the scandal, which he says was blown out of proportion by the "VPR" ladies, which include Lala Kent, Scheana Shay, Kristen Doute and Katie Maloney.

"It's ridiculous," Sandoval, 40, said, adding that people keep "perpetuating" the drama.

Although Sandoval moved on from his 10-year relationship with Madix while he was still in it, it took Madix one month to put herself out there again.

Over the weekend, she was spotted getting hot and heavy with Wai while enjoying a performance during the Palm Springs music festival.

One day later, the pair were photographed kissing and hugging outside the airport before the personal trainer jetted off to New York City.

Despite a difficult last couple of months, Madix says she is feeling "amazing" following her split from Sandoval.

Meanwhile, Sandoval and Leviss have seemingly hit pause on their romance, with the wannabe rocker telling Howie Mandel they are "taking a break."

"We're not putting any label on it," he told "Howie Mandel Does Stuff" podcast listeners last week, emphasizing that they have no physical relationship at the moment.

The revelation came just over one month after Madix found a sexually explicit video of the former beauty pageant queen on Sandoval's cell phone.

Amid all the backlash — especially from her co-stars — Leviss later checked herself into a mental health facility.
[From Page Six]
I doubt Tom is actually happy. Sure, he's probably hoping it will take some of the heat off him, but no one really "loves that" to see their ex move on, even when they've done something as sh-tty as what Tom did. Whenever people who hurt someone later make comments about wanting them to be happy, it's so patronizing. I saw some accounts that Tom also went to Coachella. I guess they took pains to avoid a run-in? He also was supposed to go on a "mental health retreat," but then ended up blasting the place for tackily advertising his plans to stay there. Anyway, back to Ariana, Daniel looks cute and he has great hair. It's unclear whether they were already in each other's orbit through mutual friends or something, or if Coachella was the first time they met. Ariana was also papped dropping him off with a lingering goodbye kiss at the airport, so it seems like they spent as much time together as possible. It's nice to see her out there having fun while Tom and Raquel stay getting roasted for their affair.
— Page Six (@PageSix) April 20, 2023
https://www.instagram.com/p/CrG-pAYPmIU/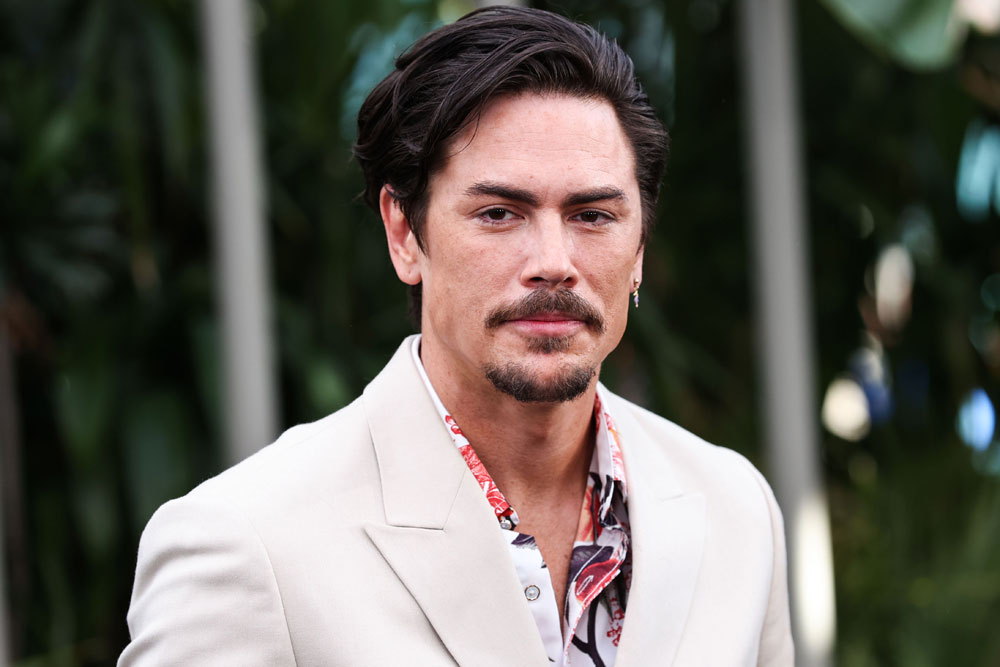 Photos credit: Robin Platzer/Twin Images/Avalon, Xavier Collin/Image Press Agency/Avalon and via Twitter and Instagram
Source: Read Full Article