The Vanderpump Rules cast has some thoughts about Raquel Leviss' huge reveal during the finale episode of the reunion!
Leading up to the explosive reunion finale, producers teased that there was a massive bombshell dropped in the episode that no one has seen and is so shocking they weren't sure whether certain cast members would return for Season 11. Well, we finally saw the jaw-dropping moment, and… well, it certainly has everyone talking.
For those who haven't seen the last roughly five minutes of the reunion episode, the 28-year-old former pageant contestant appeared in a final confessional interview for Season 10 of Vanderpump Rules — and came clean about some of the lies she and Sandoval told! Raquel admitted that it was never just a one-night stand between her and the 40-year-old, as he had previously characterized it. Far from a one-off, they were right away becoming a thing. She even confirmed they slept together multiple times during Scheana Shay's wedding in Mexico.
So it was a regular hookup between these two! There was no pause or break in the relationship as Sandoval suggested during the reunion! In fact, Raquel confessed that she and Sandoval even hooked up in his and Ariana Madix's home (which we already surmised) while she was away for her grandmother's funeral (!!!). Awful.
Raquel confirmed that she had gone to Sandoval's hometown in St. Louis. However, she  also suggested that the two of them entered into a throuple with Ariana. Yeah, you read that right. There's no way Ariana would have ever entered into a polyamorous relationship after they carried on an affair behind her back for months! So… WTF is she talking about??
However much you believe her, Raquel "coming clean" in a confessional isn't something most folks had on their bingo cards!
Considering the cast had no idea what this twist was going to be, how do they feel about it now that it's aired? Well, some of the VPR stars — both former and current — are already speaking out about it. And let's just say not a lot of them were impressed! When a fan asked Jax Taylor on Twitter if he thought it was "interesting that Rachel filmed this 'truth' after spending the night at Scumdoval's," he seemed done with the whole situation, writing:
"No I don't care…. It's over and done with time to move on."
Hmm. We bet he'll have more to say on his podcast later…
Fellow former cast member Kristen Doute hopped on Instagram Stories on Wednesday night to say:
"Vanderpump, are you guys surprised? Ooo shocking?"
She added in the caption of the video:
"Oh yeah then the big shocker thing on the show i used to be on.. The only thing that shocked me was that they didn't let katie speak more and didn't let scheana out of the trailer for this episode."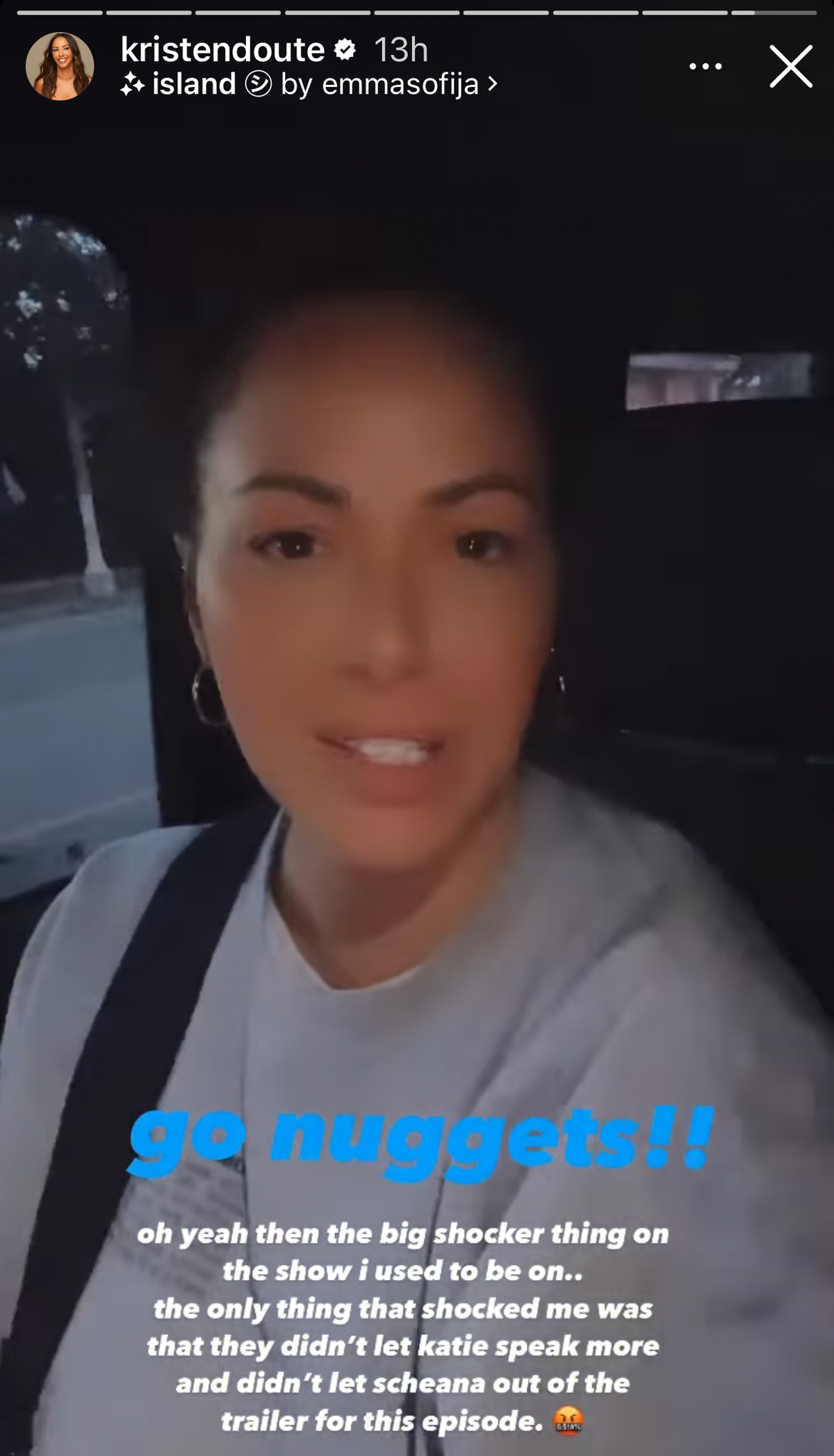 Since she had the temporary restraining order against her still in place, we can imagine she wasn't risking anything and stayed in the trailer just in case — even if Raquel said she planned to dismiss it. And they weren't the only ones to react! During an appearance on Watch What Happens Live, Lala Kent shared that she still cannot wrap her head around what happened, saying:
"I am so confused. Like it's weird because we've seen her go from, like, she's a lost soul to watch her friend cry, no emotion, to full breakdown like, 'I've been trying to protect Tom.' It's like taking a hit of acid."
That being said, she also surprisingly felt a little better about Raquel after the last-minute confession — but still thinks Raquel has some "work" to do:
"I think there needs to be some work– a lot of work done. I don't know that reality TV is the space for her."
Wow. As for what reunion host Andy Cohen felt about it? Ultimately, he told Variety he's glad Raquel finally "told the truth" about the affair timeline:
"It actually made the most sense to me given how many holes there were in their stories, and I was glad she finally told the truth. Again, it seemed short-sided to try to continue a facade. It's really hard to try to keep this stuff up on reality shows."
Now, we just want to know what Ariana has to say about the revelation! What are YOUR thoughts on the Raquel's bombshell, Perezcious readers? Let us know in the comments below!
Related Posts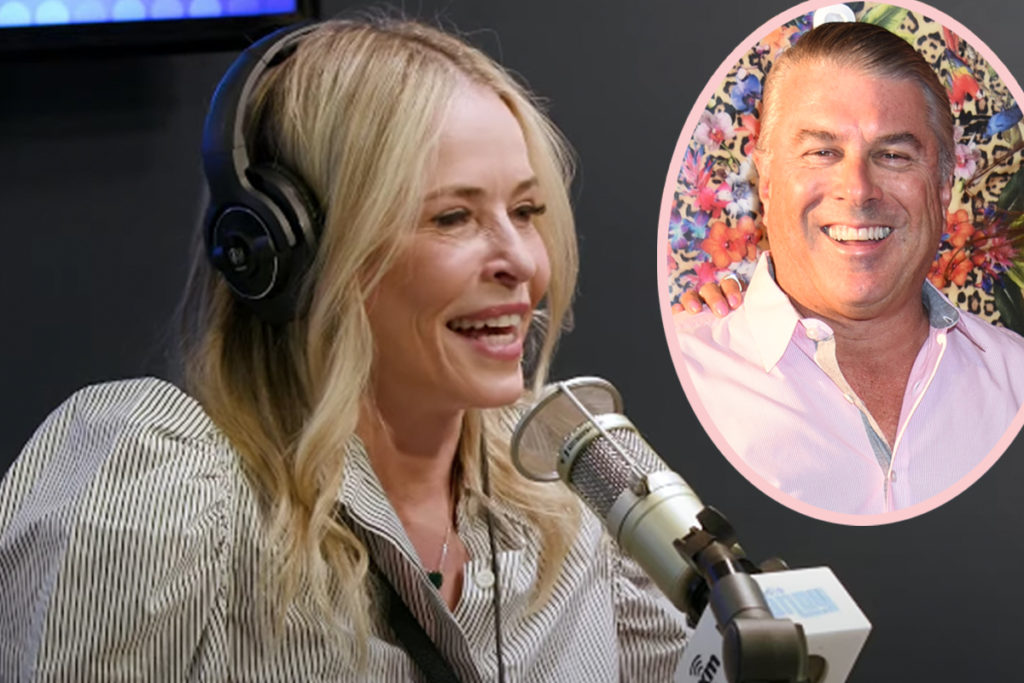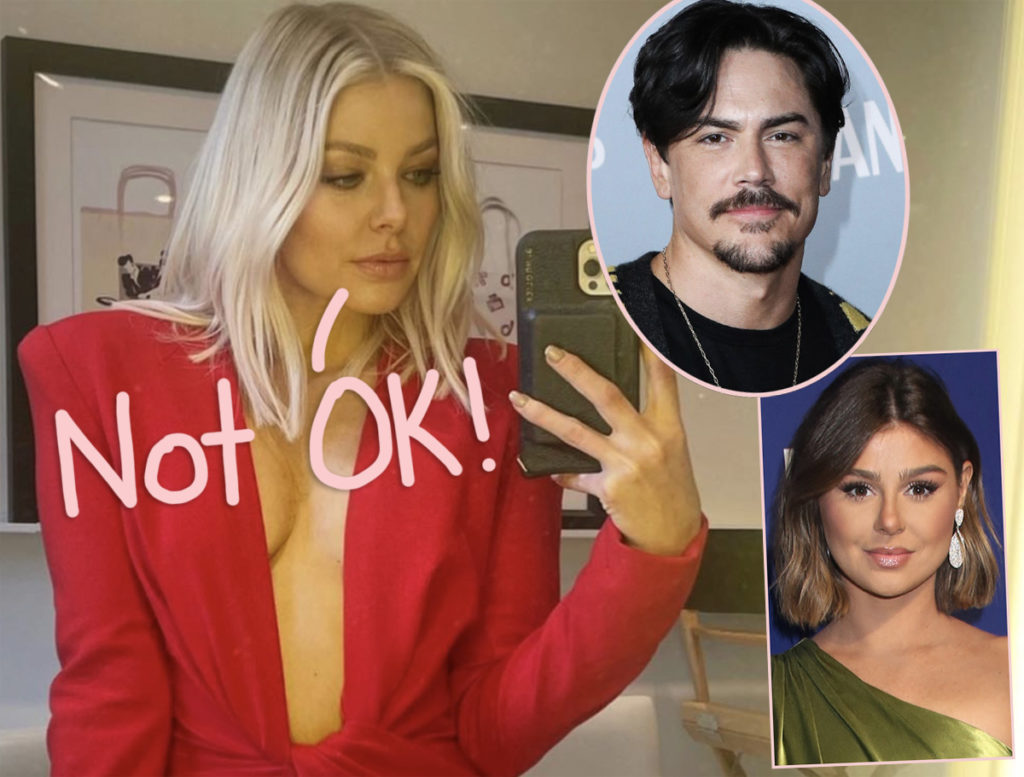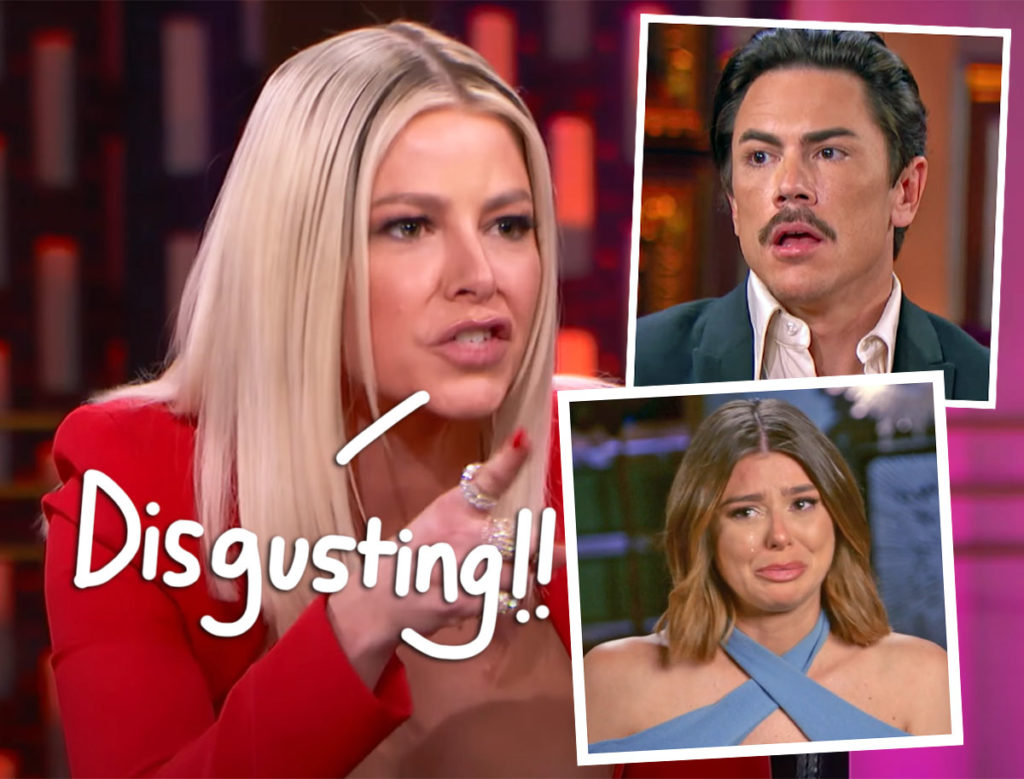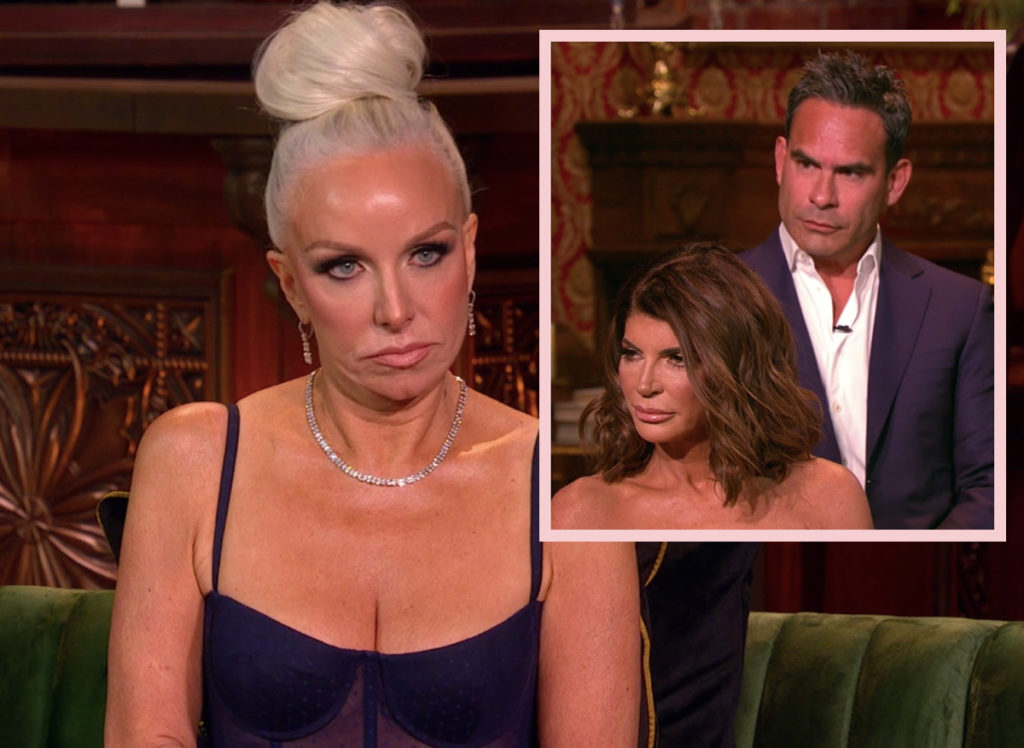 Source: Read Full Article