Have you ever been in a bar and it seems like every single person you've hooked up with in the last calendar year is there? Well, Kourtney Kardashian and Kendall Jenner lived that this weekend at Nobu Malibu where they hung out with Anwar Hadid, Luka Sabbat, and the Younes lookalike Kourtney was spotted with two weeks ago.
Here they all are admiring Kendall's car together.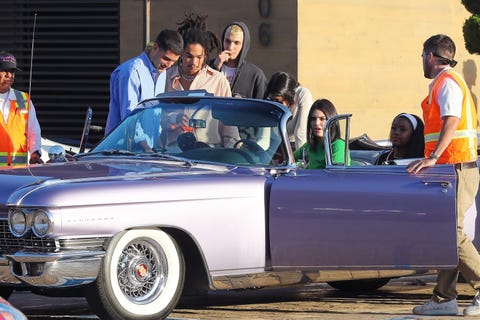 And here's a picture of Luka and Kourtney looking lovingly at each other, just because.
To remind you, TMZ first caught Kendall and Anwar making out after the CFDA awards this summer. The whole thing seemed really awkward because Kendall is obviously best friends with his older sisters. Then, she dated Ben Simmons for a while and it seemed like things with Anwar calmed down. But then, in September, paparazzi spotted Kendall and Anwar with matching hickeys. You do the math.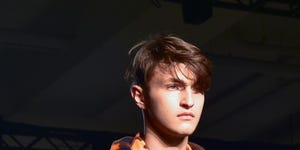 Moving over to Kourtney, who has been been casually dating a few different people since her split with Younes Bendjima earlier this summer. One of them is Luka Sabbat, a 20-year-old actor who's friends with their family. Sources said they're "having fun" together.
"She seems very happy," a source told People. "Things with Luka are pretty new. It's not like she calls him a boyfriend."
To add a fun twist to this scenario, paparazzi caught Kourtney leaving a Hollywood restaurant with a guy who looked freakishly like Younes about two weeks ago. He's the one wearing the blue shirt in the photos above.
So really, the only question left is what in the living f*ck is going on here? How is this *not* an incredibly awkward situation? The only explanation that possibly makes sense is that they're trolling us all and none of them are actually dating. Cool!
Follow Emma on Instagram.
Source: Read Full Article