Rapper and hip hop legend Dr. Dre has recently been spotted with a new woman. Amid his divorce from his current wife, Dre stepped out with Apryl Jones, a singer-songwriter who once dated singer Omarion, with whom she has two kids.
It's unclear how serious things are between Dre and Jones — but what's the age difference between this possible couple?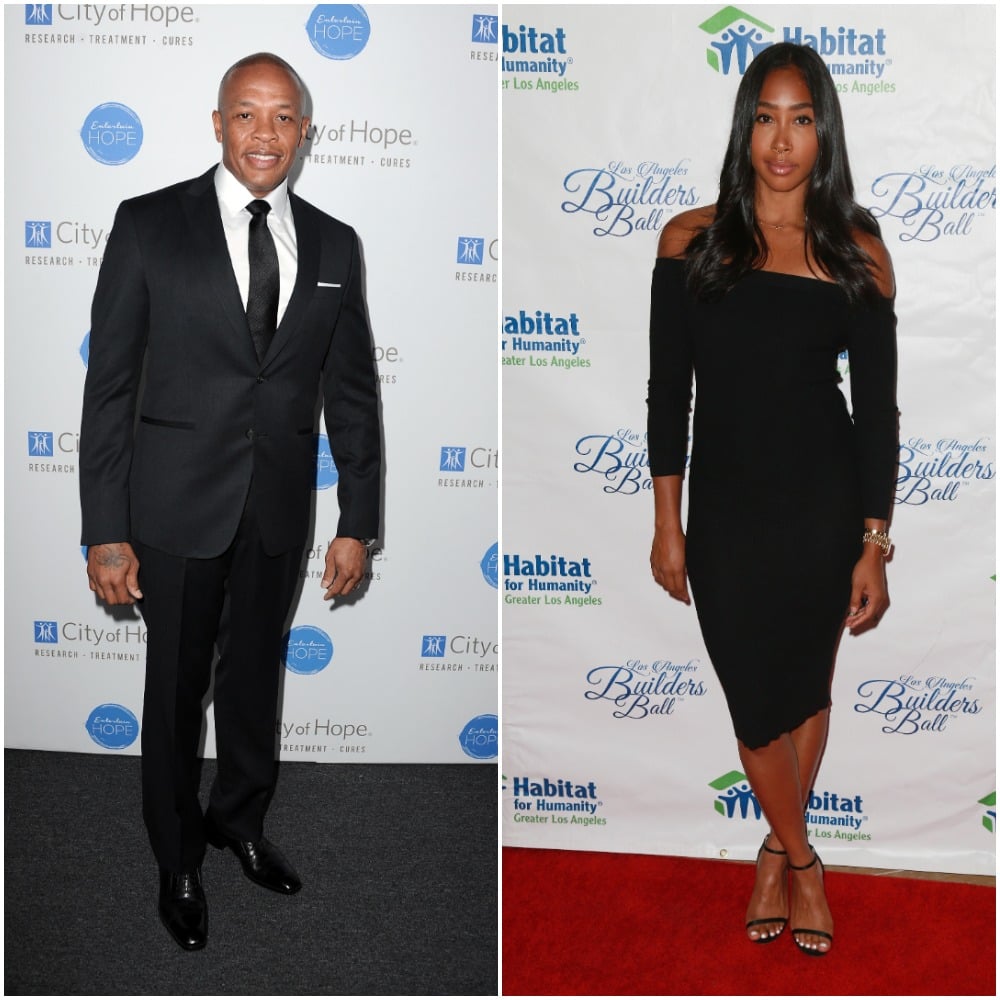 Dr. Dre is in the middle of a messy divorce
Dr. Dre and his now estranged wife, Nicole Young, are in the midst of a divorce. And the longer it plays out, the messier it gets. Dre and Young were together for 25 years, but she filed for divorce last June, citing irreconcilable differences. Now, the two are in a bitter battle, as Young thinks Dre not only had several mistresses but also might have paid for their lavish lifestyles.
According to court documents obtained by TMZ, Young alleges that Dre was involved in at least three romantic relationships during their 25-year marriage. And back in 2019, one of those women bought a $2.15 million home. Young is convinced Dre paid for the home, and that it might not have been the only expensive purchase he made for another woman. TMZ reports that the situation could affect the couple's prenuptial agreement, if Dre actually did pay for those women's expenses.
Apryl Jones is about 22 years younger than Dr. Dre
Despite the high-profile divorce, Dre hasn't let it affect his game. The rapper was recently spotted out with a new woman. Because the two were wearing masks, it was hard to tell at first who she was. However, it was later confirmed to be Apryl Jones, a 33-year-old singer songwriter who was in a long-term relationship with singer Omarion up until 2016. Dre is 55, meaning there is a 22-year age gap between the two.
Jones has two kids with Omarion; the couple dated for several years and appeared on multiple seasons of the reality show Love & Hip Hop: Hollywood starting in 2014. Omarion and Jones welcomed their first child in 2014 and their second child in 2016. The two announced their breakup only a few months after welcoming baby no. 2, though they have continued to co-parent.
Dre was in the news earlier this year after surviving a brain aneurysm
Dre has been through his share of struggles this year with his divorce, but that's not the only obstacle he's faced. In early January 2021, news broke that Dre had been hospitalized for a brain aneurysm — something that has a typically high death rate. He spent time in the intensive care unit at Cedars-Sinai Medical Center in Los Angeles before being released 11 days later.
Aneurysms are uncommon, but they can quickly turn fatal, as they're typically only noticed after they burst, causing bleeding in the brain. And of those who survive, about two thirds have some kind of permanent neurological damage. It's unclear if Dre has lasting effects from the aneurysm, but between that and his divorce, he's certainly had a few trials and tribulations in the past year.
Source: Read Full Article