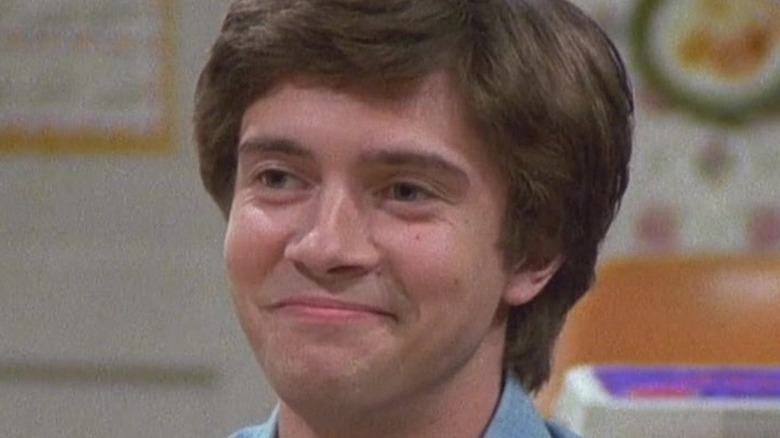 Fox
By Hayden Ginder/Sept. 9, 2021 1:06 pm EDT/Updated: Sept. 9, 2021 1:10 pm EDT
"That '70s Show" quickly skyrocketed in popularity following its debut on Fox in 1998, with a total of eight seasons over nine years, 77 award show nominations, and 15 wins (via IMDb). Chronicling the lives of a group of teenagers in Wisconsin who memorably hung out in a basement during the 1970s, the show was reminiscent of all the groovy, psychedelic, and far-out energy that the time period was best known for. It was also the set where a 14-year-old Mila Kunis met now-husband Ashton Kutcher and where Laura Prepon was Donna Pinciotti before she was Alex Vause in "Orange Is the New Black."
Today, over two decades since the show first premiered, fans are still loving "That '70s Show" and reminiscing over the days when many now-established actors were just getting their start. When asked about the show's success in an interview with Fan Fest, actor Don Stark, who played Donna's dad, explained that the show is still so relatable and beloved by teenagers decades after the time period it took place in because "it's just all about the same thing that kids go through today and the same things they were going through there: first kiss, first love, trying to break away from the parents."
That being said, let's take a look back at some of your favorite members of the cast to see where they are now.
Mila Kunis became a movie star and married her 'movie star crush'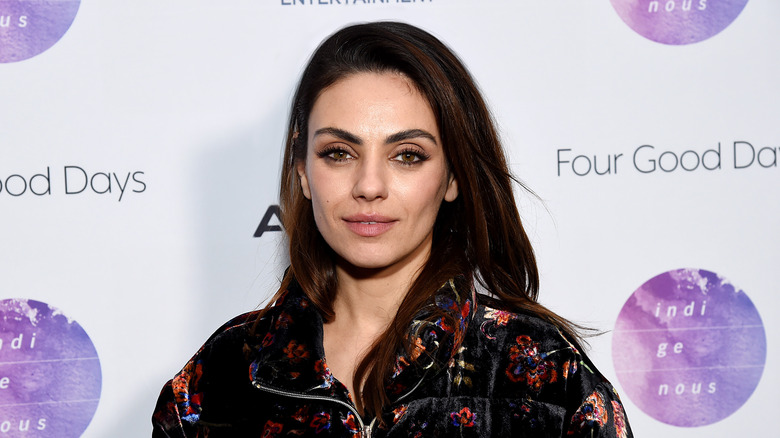 Viewers watched Jackie Burkhart do a lot of growing up throughout eight seasons of "That '70s Show," and now, fans have witnessed Mila Kunis' stunning transformation from playing the love-obsessed teenage girl on the show to a total movie star.
Since "That '70s Show," Mila Kunis has gone on to become a household name, starring in films like "Bad Moms" and "Black Swan." In a 2014 interview with W magazine, Kunis noted that she wanted to prove her versatility as an actress. She said, "I auditioned to prove that I could do whatever they thought I couldn't do."
Kunis married Ashton Kutcher, her love interest on the show, in 2015, much to the delight of Jackie Burkhart and Michael Kelso shippers (via Us Weekly). In 2018, Kunis shared with comedian Marc Maron on his podcast, "WTF," that the pair had remained good friends when the show ended. And after they both filmed movies in which their characters were involved in "friends with benefits" situations, Mila Kunis and Ashton Kutcher found themselves in the exact same scenario as their characters — they had fallen in love with each other. In a sweet confession to W magazine, Kunis admitted, "We all get movie star crushes. I'm marrying mine."
Ashton Kutcher is a big-time tech investor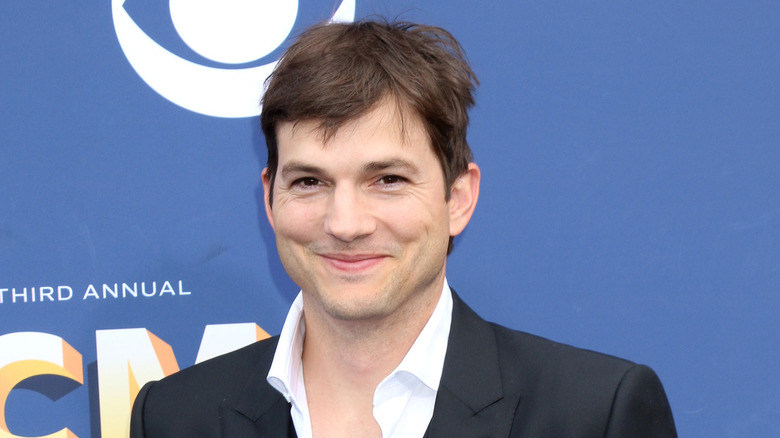 Although his character on the show, Michael Kelso, only seemed to be interested in girls and his hair, Ashton Kutcher, on the other hand, has expanded his interests from Hollywood to Silicon Valley. Following his time on "That '70s Show," Kutcher has become a big-time tech investor and cryptocurrency advocate. His project, Stoner Cats, encourages users to purchase NFTs in order to unlock a "series of animated shorts from Mila Kunis and friends."
When asked about his investments in technology in a 2016 interview with CNN Business, Kutcher explained, "One of the things that I get from working in the creative space and being an actor is really understanding feeling and touch and art. And you know it's an art, being able to create an impulse within a consumer to do something is an art form."
Although Kutcher is incredibly active in Silicon Valley, he's still managed to continue making a name for himself in Hollywood, starring in several big projects, including "Jobs," "No Strings Attached," "Two and a Half Men," and "The Ranch." Kutcher has also been married to fellow "That '70s Show" star Mila Kunis since July 2015, and the pair have two children, Wyatt and Dimitri (via Insider).
Topher Grace produces and acts in films and sitcoms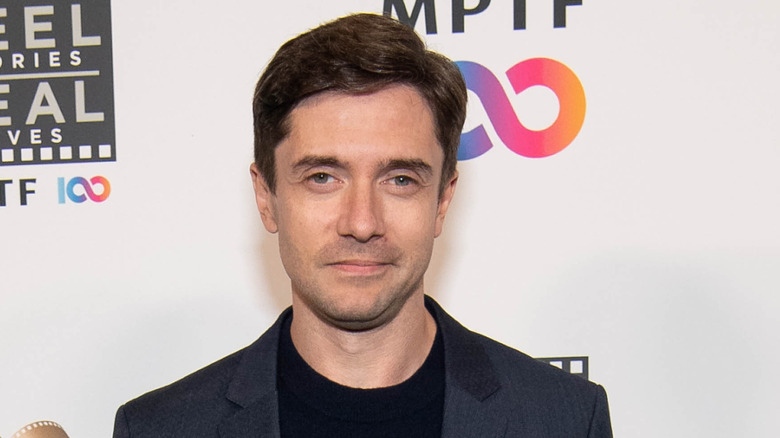 The leading man on "That '70s Show," Topher Grace, who played the role of Eric Forman, has always spoken very fondly of the series' cast and crew. However, he told E! Online that he's found another magic cast with "Home Economics," a project that he stars in and produces. Grace shared, "There's no weak link. It's a murderer's row."
Grace, who appeared as Venom in "Spider-Man 3," has also flexed his versatility as an actor by playing parts completely different than his role as Eric Forman, telling Backstage, "I wanted to do stuff that was really different from that character." And he certainly has. In 2018, Grace starred in the Spike Lee film "BlacKkKlansman" as the role of white supremacist David Duke. Grace explained in an interview with Vanity Fair that he decided to take on this controversial role because he thought that the message of the film was extremely relevant and important to the time period. He noted, "Obviously David Duke is a horrible person. But the role was so juicy."
Laura Prepon became an author and found a passion for directing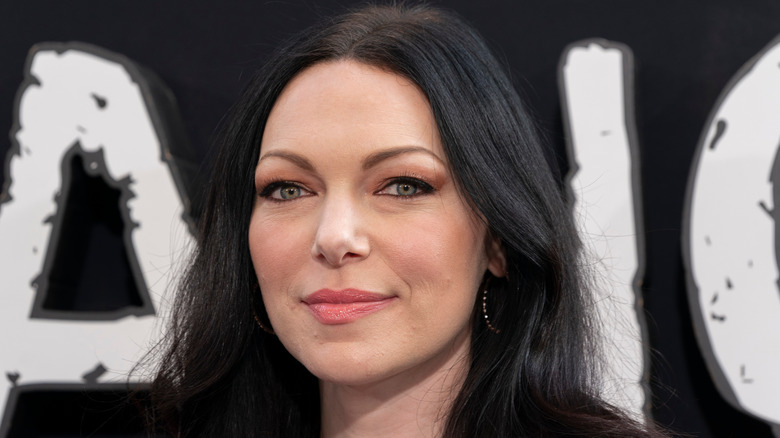 Laura Prepon — also known as the redheaded girl next door, Donna Pinciotti — has starred in iconic roles following "That '70s Show," most notably as Alex Vause in "Orange Is the New Black." While Prepon is clearly a talented actress, she's also interested in what's going on the behind the camera. In an interview with PureWow, Prepon shared how she also discovered her passion for directing on the set of "That '70s Show," and she eventually ended up going to film school at night after she finished shooting the TV series during the day.
Prepon has also written two books, "You and I, as Mothers: A Raw and Honest Guide to Motherhood" and "The Stash Plan: Your 21-Day Guide to Shed Weight, Feel Great, and Take Charge of Your Health." Prepon, a mother of two, told The Weekend Jaunts in 2020 that she knew she had to write a book about motherhood. She explained, "I realized we are all struggling with a lot of the same things — from stress, loss of control, mom guilt, self care — there were so many things [that] were common."
Danny Masterson has faced serious accusations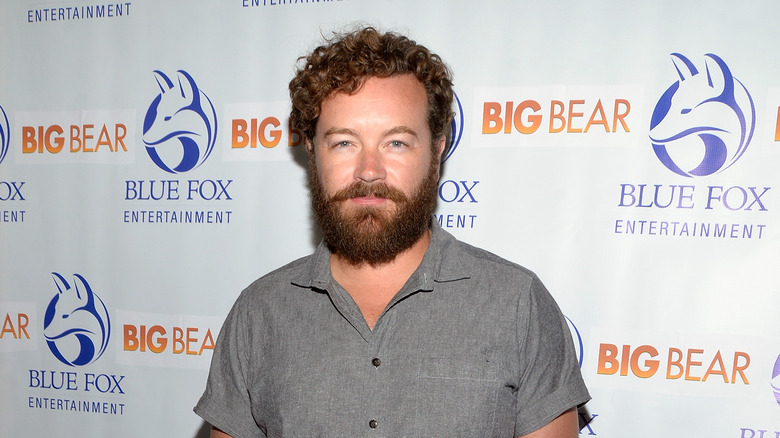 Known as Steven Hyde on "That '70s Show," Danny Masterson continued to act after the show with various TV and film roles, including the character of Jameson "Rooster" Bennett in Netflix's "The Ranch," in which he starred alongside fellow "That '70s Show" alum Ashton Kutcher.
But things weren't all positive in Masterson's time after "That '70s Show." According to CBS News, the actor and outspoken Scientologist faced accusations of "three counts of rape by force or fear, charges that could get him up to 45 years in prison," after the commencement of an LAPD investigation. Although Masterson pleaded not guilty, a judge ruled in May 2021 that Masterson will have to stand trial for the allegations, which were presented by women who are former members of the Church of Scientology.
According to the New York Post, Masterson put his Hollywood Hills home on the market for almost $7 million in August 2021, as he awaited his trial. 
If you or anyone you know has been a victim of sexual assault, help is available. Visit the Rape, Abuse & Incest National Network website or contact RAINN's National Helpline at 1-800-656-HOPE (4673).
Wilmer Valderrama has spoken out about diversity in Hollywood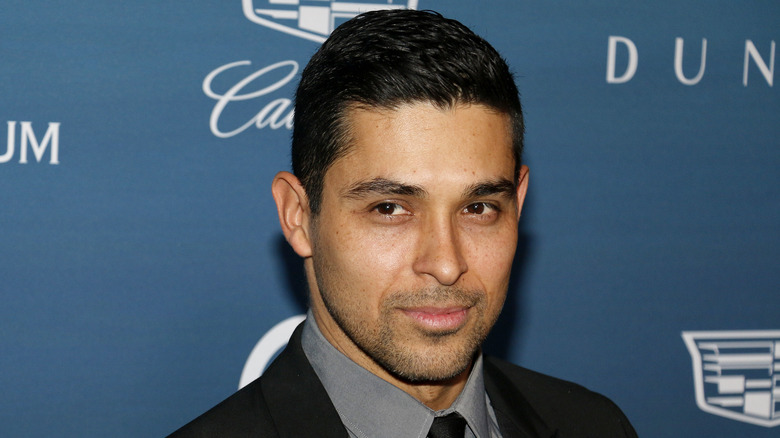 Known as the charming and goofy foreign exchange student Fez on "That '70s Show," Wilmer Valderrama has been outspoken about issues with diversity in Hollywood since the show ended. Valderrama shared in a 2021 interview with Good Housekeeping that playing the role of Fez meant a lot to him and the Latino community. He explained that there's a "resurface of this pride of being a Latino and that's the achievement of many of my colleagues and a small wave of us back in the past 20 to 25 years that were able to kind of normalize who we are on screen and as personalities, public figures, and activists."
Notably, Valderrama voiced the lead character in "Handy Manny." He's also well-known for playing Nick Torres on "NCIS." In a 2019 interview with ET, Valderrama spoke about the legacy of the show. He boasted, "I think that audiences can see that something on set is working and that people like coming to work and they're still trying." 
The actor, producer, and director is also the host of the podcast "Essential Voices," on which he speaks with "people on the frontlines of the food system, transportation, child-care and other workers who are so often overlooked." In a July 2021 interview with Variety, Valderrama shared that he was inspired to create the podcast after his father was diagnosed with COVID-19, and that "Essential Voices" is his way to give back.
Debra Jo Rupp joined the MCU and returned to the stage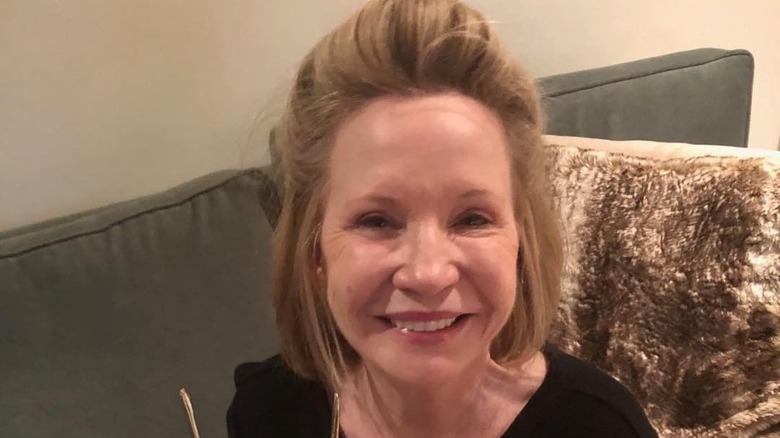 Debra Jo Rupp has played plenty of roles in several TV series, including "The Ranch," "This is Us," and "Better with You," following her time as Eric's mom, Kitty Forman, on "That '70s Show." She even joined the MCU as Mrs. Hart/Sharon Davis in "WandaVision."
In a 2021 interview with Looper, Rupp shared that she thinks the role of Kitty Foreman contributed to her landing her job on "WandaVision." She explained that the director, Matt Shakman, was looking for someone "who could be a little dramatic." She shared, "I think my experience in a sitcom helped me land the job."
Although Rupp is acclaimed for her work in TV, she is just as talented on stage. She starred in "Boca" by Jessica Provenz, a comedic play that details the lives of a group of senior citizens in Florida. In an August 2021 interview with Theater Mania, Rupp explained that she was happy to participate in a new project after the pandemic, saying, "I love doing new plays, but this one is being rewritten every day, so that's been a little traumatic."
Kurtwood Smith branched out after playing Red Forman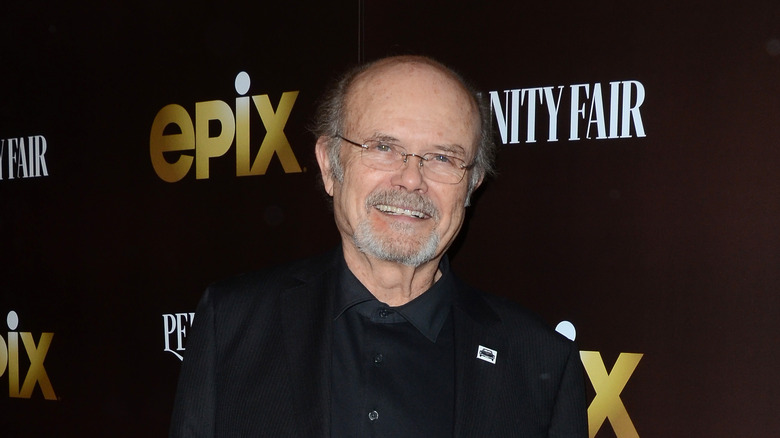 Although Kurtwood Smith was already well known in Hollywood from previous roles such as Mr. Perry in "Dead Poets Society" and Clarence in "Robocop," it's difficult for people to forget about a character as hilarious as Red Forman. However, Smith shared with The Wrap that "it's not a frustration" when people associate him with his "That '70s Show' role, but that "it's always good to remind people that you're an actor with some kind of range, instead of somebody who does one thing."
Since "That '70s Show," Smith has had roles on "24," "Agent Carter, "The Ranch," and "Jupiter's Legacy," and he joined the cast of the 2022 Hulu mini-series "The Dropout." He also voiced the character Carpenter K. Smith in the six-episode mini-series "Ultra City Smiths," which featured stop motion dolls and premiered July 22 on AMC+. The show's cast also included Dax Sheppard, Kristen Bell, and many more recognizable names.
Tommy Chong started a cannabis business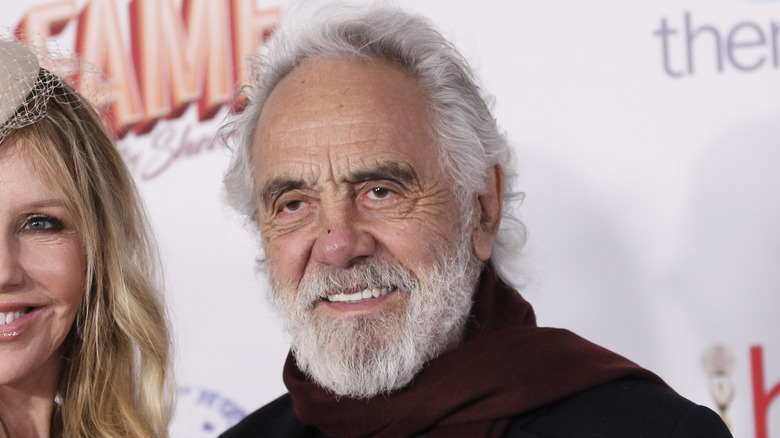 Tommy Chong — who played the part of Hyde's stoner boss, Leo, on "That '70s Show" — is more similar to his character than you may realize. Although cannabis has been associated with Chong's identity ever since comedy duo Cheech Marin and Chong starred in the 1978 film "Up in Smoke," in recent years, Chong has introduced his own cannabis company, Tommy Chong's Cannabis. The company sells CBD topicals, full spectrum oils, and nano CBD, among other products.
According to a 2020 interview with the Cannabis Business Times, during which Chong chatted about his hopes for his new business, he said that he sees himself and Cheech as the "almighties" of cannabis. Chong shared, "If there was a post higher than Pope, that would be us. Cheech and Chong: We're one toke above the Pope, that's where we are."
According to The Guardian, Chong spent nine months in jail in 2003 for selling glass pipes could potentially be used to smoke cannabis online. According to a 2015 interview with Rolling Stone, he only had "just one bad half hour in jail." Since then, he has continued his career in film and TV, voicing a character in "Zootopia" and competing on "The Masked Singer." Chong also briefly hosted a podcast with his son, Paris Chong. In "The Tommy Chong Podcast," the father-son duo talked about everything from cannabis to the 2016 presidential election.
Tanya Roberts was beloved by her That '70s Show castmates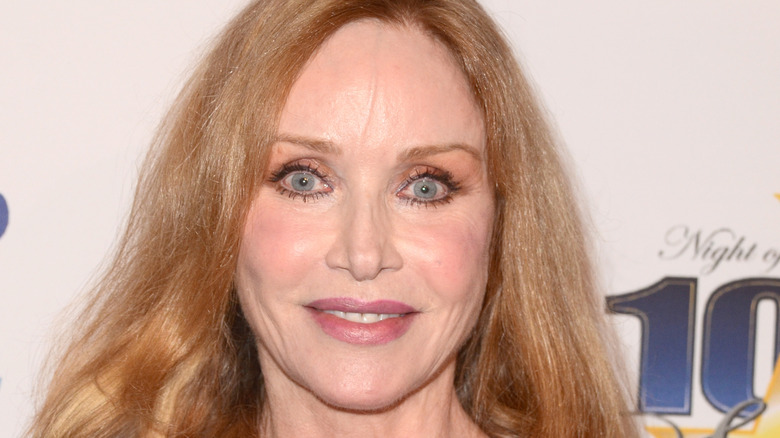 Tanya Roberts was a star in Hollywood long before she joined the cast of "That '70s Show," thanks to iconic roles in "Charlie's Angels" and "A View to a Kill." Roberts had roles in the TV series "Eve" and "Barbershop" following "That '70s Show" and made several reality TV show appearances, but she took a break from acting when her husband, Barry, became terminally ill, according to The Guardian. After the death of her husband, Roberts was able to find love again with Lance O'Brien.
Roberts died at age 65 in January 2021 from sepsis. Former castmates from "That '70s Show" grieved the loss of Roberts. In an Instagram post paying tribute to Roberts, Kurtwood Smith fondly noted, "She was a real character on #that70sshow set," noting, "We all loved her." Topher Grace also admitted in a tweet following Roberts' death, "I had never acted before and, to be honest, a little nervous around her. But she couldn't have been kinder. We'll miss you Midge."
Lisa Robin Kelly died in 2013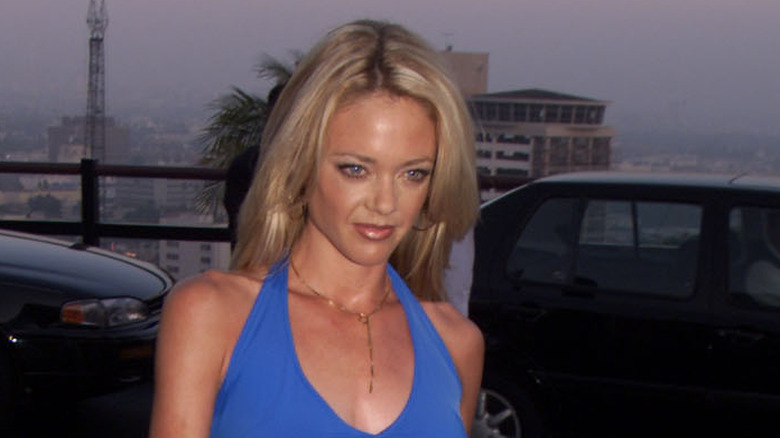 Lisa Robin Kelly played the role of Laurie on "That '70s Show," but she was ultimately recast by Christina Moore during Season 6. According to a 2012 interview with ABC News that took place after Kelly was arrested on domestic abuse charges, she explained that she had been excessively using alcohol which led her to taking a break from the show and from Hollywood. Kelly shared, "I had lost baby. As a result of that, I lost everything, and I was abusing alcohol, which I no longer do." Unfortunately, Kelly was never able to fully recover and died in her sleep at age 43 after accidentally overdosing in 2013, as the New York Daily News reported.
Before Kelly's death, she appeared in other projects, including the short "The Food Chain: A Hollywood Scarytale" in 2005 and the 2012 short "SUX2BME," which she also had a producer credit for.
If you or anyone you know is struggling with addiction issues, help is available. Visit the Substance Abuse and Mental Health Services Administration website or contact SAMHSA's National Helpline at 1-800-662-HELP (4357).
Don Stark had a hard time shaking the role of Bob Pinciotti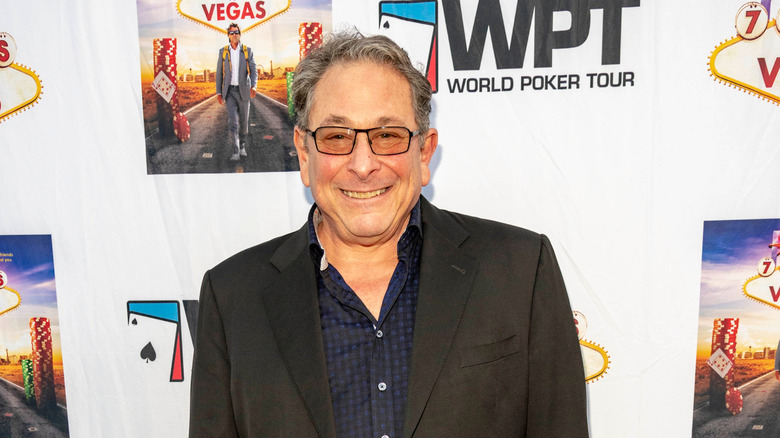 Bob Pinciotti, Donna's eccentric and well-meaning father, is arguably one of the most unforgettable characters on "That '70s Show," and it seems that Don Stark agrees. Stark confessed in an interview with Fan Fest, "I'm a character actor so I play different characters. Having that one persona … actually, after 'That '70s Show,' it took a while to kind of recover from being Bob because it was such a specific kind of character."
Despite this struggle, Stark has gone to act in other films, including "7 Days to Vegas," "Green Book," and "Café Society." He's also starred in the TV series "Hit the Floor," as Oscar Kincade. On the show, he worked with actors such as Katherine Bailess and McKinley Freeman. In a 2016 interview with Entertainment Scoop, Stark praised his fellow castmates, saying, "They're all incredibly talented, but they're all wonderful, really exciting, you know, people."
Josh Meyers is still a comedian and actor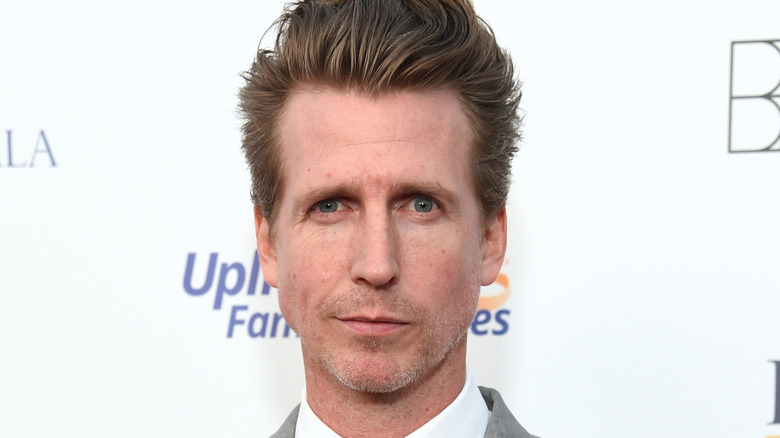 Josh Meyers joined the cast of "That '70s Show" as the character of Randy Pearson for the final season after Topher Grace left the show. Although Donna's new love interest was not a part of the show for long, he still charmed the audience with his floppy, long hair and endearing grin.
Today, Meyers, the younger brother of Seth Meyers, has many more acting credits under his belt, including roles in the TV series "Red Oaks" and "The Awesomes," and he has appeared in film, such as "Brüno" and "Date Movie." He's also appeared on his brother's show, "Late Night with Seth Meyers," several times throughout the years, and the two discuss everything from family vacations to karaoke.
A true comedian at heart, Meyers is also well known for his work on the sketch-comedy show "MADtv," where he worked as actor and writer for two years.
Source: Read Full Article