Cicely Tyson and Lenny Kravitz shared a special bond. As the "American Woman" singer's godmother, she protected and supported him whenever needed.
Before she died in January 2021, the Emmy winner debuted her memoir, Just As I Am. In the book, the Sounder star recalled an exchange she had with her "beloved godson" and his former wife, Lisa Bonet.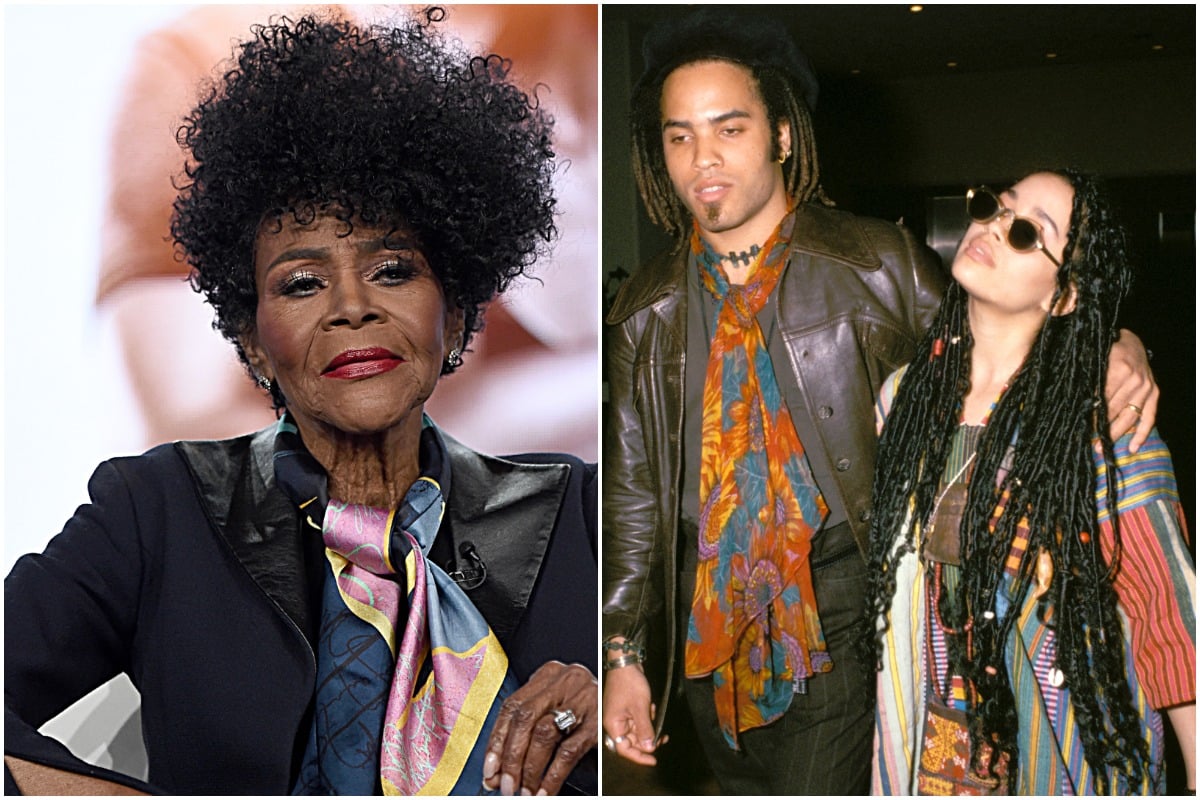 Cicely Tyson and Lenny Kravitz's mom were best friends when he met Lisa Bonet
Throughout the '60s and '70s, Tyson worked as a model and actor in New York. During that time, she became close to several celebrities, such as Miles Davis and Diahann Carroll. In his Instagram tribute to Tyson, Kravitz also shared that she and his mother, The Jeffersons star Roxie Roker, were best friends. He described them as "kindred spirits" and "sisters." So, it didn't come as a surprise when Roker and her ex-husband, Sly Kravitz, asked Tyson to be their child's godmother.
In his tribute to Tyson, Kravitz also wrote that he doesn't remember the actor not being apart of his life. Additionally, he shared the times they spent together in his 2020 memoir, Let Love Rule. The "Again" crooner also opened up about meeting Bonet for the first time. The pair met at a New Edition concert in the mid-1980s. Although they were both in relationships with other people, they decided to remain friends despite their chemistry. However, Kravitz wrote that he became "obsessed" with Bonet and ended an engagement with another woman to be with her. In 1987, the couple eloped in Las Vegas.
The time Tyson called Kravitz's mom on him and Bonet
Once they were married, Kravitz and Bonet became media darlings. Throughout the late '80s and early '90s, they enthralled their fans with their eccentric style and public displays of affection. Kravitz also told Rolling Stone that his wife was "a female version of me."
In her memoir, Tyson recalled seeing the couple in action in the late '80s. While at her home in New York, she said she heard many musicians on 74th Street in Manhattan. When Tyson left her building to see who was playing, the actor saw Bonet and Kravitz. She said when she confronted them about being in her neighborhood, The Cosby Show alum told her that her godson was "cutting" his new album. Tyson said she then ran home to tell Roker what her son and his bride were doing, per Vulture.
"You hear all that noise?' I said, raising the phone's receiver out on the terrace. 'That's your son and daughter-in-law making all of this noise in our neighborhood,'" the Fried Green Tomatoes actor recalled. "We both just fell out laughing."
Tyson and Kravitz had a 'tremendous' relationship
Kravitz and Bonet divorced in 1995. During their marriage, the couple welcomed their daughter, Zoe Kravitz, in 1988. Additionally, the couple remained friends years after divorcing.
While his marriage to the High Fidelity star ended, the singer and Tyson remained close until she died of natural causes. In his tribute to his godmother, he spoke of the "tremendous" love they shared.
"A Black queen who showed us how beautiful black is," Kravitz wrote of Tyson. "The love between us was and is tremendous."
Source: Read Full Article