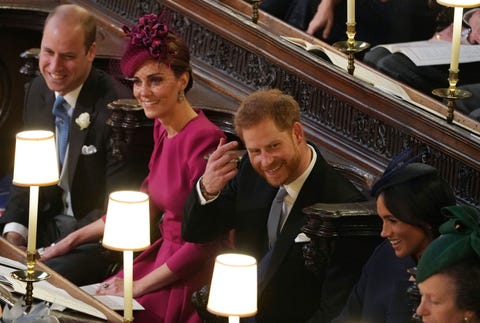 The second royal wedding of 2018 is taking place, and Princess Eugenie is now married to her longtime love, Jack Brooksbank.
Despite being at the same venue as Prince Harry and Meghan Markle's wedding, Princess Eugenie's nuptials featured several striking differences, particularly when it came to the seating plan.
As Royal Spectator pointed out on Twitter, Meghan Markle, Prince Harry, Kate Middleton and Prince William were all in attendance at Princess Eugenie's wedding, but none of them sat in the front row.
So why, exactly, weren't Meghan and Harry, and Kate and William in the front row of St. George's Chapel?
As Bustle reports, there are three main seating sections in St. George's Chapel, which consist of "the left choir, the right choir, and the nave seating alongside the aisle." As the choir seating is the most intimate place to sit, and closest to the bride and groom, it is reserved for members of the couple's families.
At the Duke and Duchess of Sussex's wedding back in May 2018, Kate and William sat in the front row to watch the royal nuptials. Because Prince William's brother was getting married, he sat in the front row, alongside his wife Kate, his father Prince Charles, and Camilla, Duchess of Cornwall: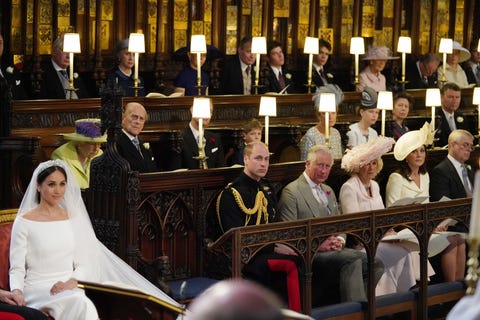 Because Kate, William, Meghan, and Harry aren't Princess Eugenie's immediate family, but rather her cousins, they weren't given a place in the front row of St. George's Chapel, on the bride's side. However, they were still seated in the choir section, but in the second row, meaning that they had some of the best seats in the venue from which to watch Princess Eugenie and Jack Brooksbank's nuptials.
Members of Princess Eugenie's immediate family sat in the front row of the choir section, including her mother, Sarah, the Duchess of York, and sister Princess Beatrice: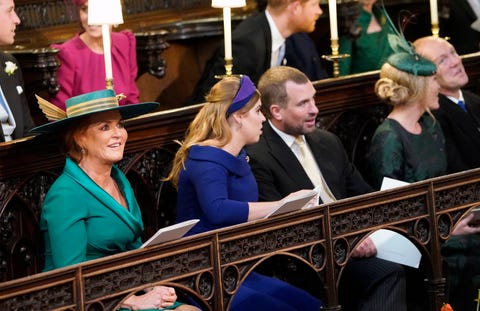 Princess Eugenie's Royal Wedding Hairstyle
Source: Read Full Article