Journalist Katie Couric is making some headlines. The Today Show alum has a new memoir hitting bookshelves at the end of the month, and it's already causing quite a stir. Apparently, Couric holds nothing back in the 529-page missive on her opinion of others in the industry and reveals some questionable behavior of her own.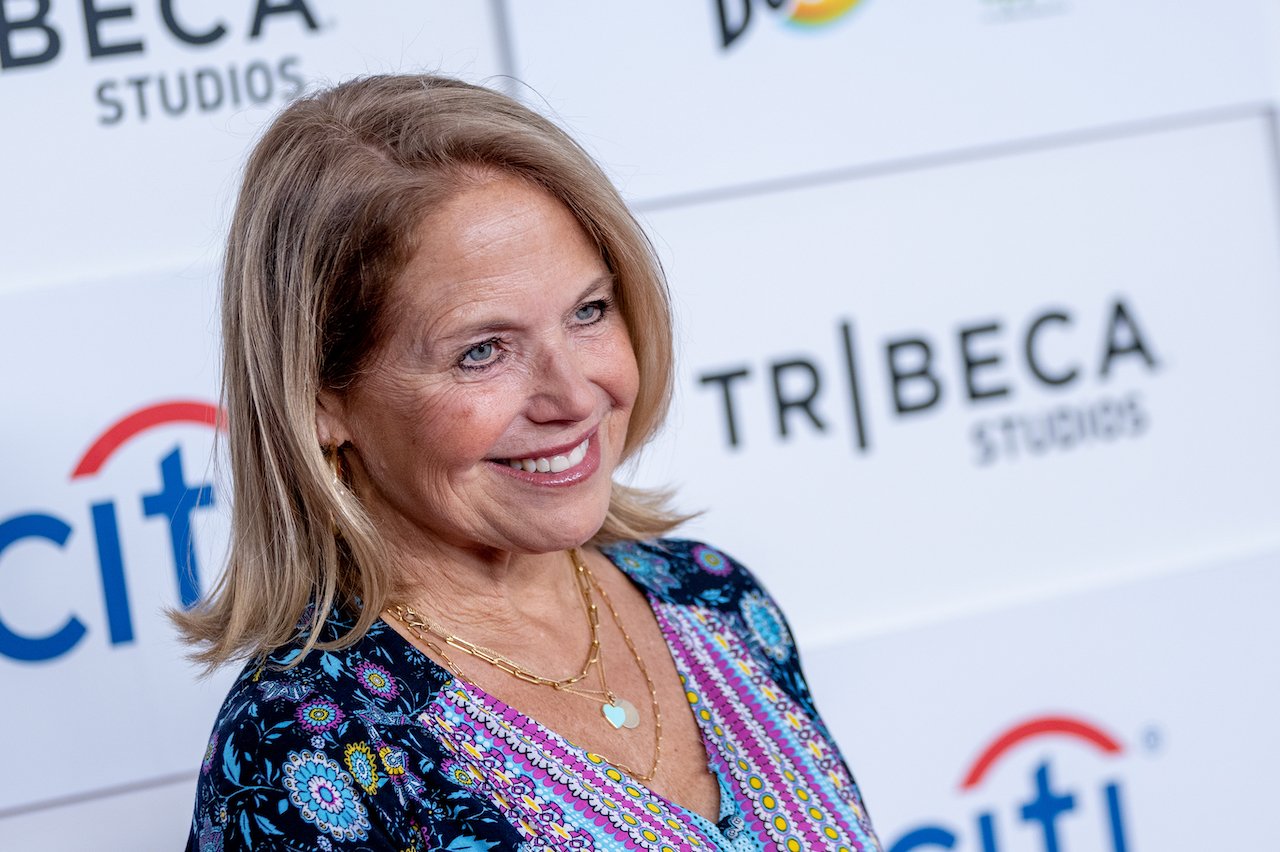 Katie Couric's book is under scrutiny
In a recent article for the Daily News by S.E. Cupp entitled "Katie Couric is a Cautionary Tale", the CNN journalist said Couric's book exposes the Today Show alum as "a bully, a mean girl and an absolute nightmare of a colleague." According to Cupp, those in the industry aren't pleased with Couric's memoir.
"The immediate reaction to the former Today Show and CBS Evening News anchor's petty and cringeworthy revelations from the people I've heard from was, generally, shock," Cupp wrote. "Followed by disgust, then sadness."
Couric's book covers her personal life, including the the death of her first husband, Jay Moynahan, and her relationships with Brooks Perlin and Tom Werner. She also describes how her late father inspired her to become a journalist. Though her memoir covers many areas outside of her professional life, a major focus of "Going There" is on her career and her unfiltered view of many of her colleagues.
'Today Show' alum felt she had to 'protect her turf' from young rivals
Couric became a rising star at the desk of the Today Show from 1997 to 2006. Despite her immense popularity with viewers, she admitted in her book that she felt she had to "protect my turf" since there was "someone younger and cuter was always around the corner," according to the Daily Mail. With disses on journalists including news icon Diane Sawyer and former Today anchor Deborah Norville, Couric's book clearly reveals some bad blood behind the scenes.
The former CBS Evening News anchor mentioned an up-and-coming reporter of whom she felt was horning in on her territory.
 "For a minute there, Ashleigh Banfield was the next big thing," Couric wrote. "I'd heard her father was telling anyone who'd listen that she was going to replace me. In that environment, mentorship sometimes felt like self-sabotage."
Banfield denied the comment on-air regarding her father, saying that a reporter had called him when he was senile and in a nursing home while she was on a dangerous assignment in Afghanistan. She encouraged Couric to correct the report. While Banfield said she was "stunned by what Katie wrote" and as saddened that they "couldn't collaborate", the NewsNation star praised Couric as a "trailblazer" and prompted women in the workplace to mentor each other.
Those outside the news industry also get a dressing-down from Couric, where she adds some not-so-favorable commentary on celebrities including Martha Stewart and Prince Harry.
Ashleigh Banfield didn't copy Katie Couric
Cupp revealed a heartwarming story to illustrate that Couric's actions didn't rub off on Banfield. When Cupp began her stint at HLN, Banfield was in the time slot after her show and made a point of welcoming the newcomer.
"'Hey! It's so good to finally meet you,'" the CNN star recalled Banfield saying when they first met in Cupp's dressing room. "'I'm just down the hall. Come by any time, let me know who I can introduce you to here at HLN, and I'm always here if you need to talk. I'll be rooting you on — we gotta make these two hours work together!'"
Now years later, Cupp calls Banfield "one of my closest friends and confidants." Banfield is aware of Couric's book and consider's the content a teachable moment.
"'I see the good in what's come out of this whole sordid saga,'" Cupp noted Banfield as sharing. "'And that is, people recognize how good it is to be good to your colleagues, your peers and the newcomers. It pays dividends throughout your whole career.'"
"Going There" is scheduled for release on October 26, 2021.
Source: Read Full Article