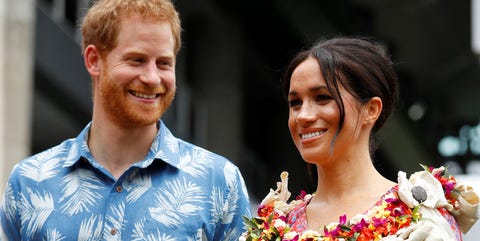 In case you were wondering—Yes, Prince Harry knows just how great his wife, Meghan Markle, is.
Proving that he admires the Duchess of Sussex just as much as the rest of the world does, Prince Harry made the absolute sweetest comment about her during a visit to the University of the South Pacific during the couple's tour of Fiji.
Reporting from the tour, Omid Scobie revealed on Twitter that Prince Harry got up to speak after Meghan had given her first royal tour speech, which was incredibly inspiring and focused on the importance of education and female empowerment. When the announcer forgot to introduce Harry, the prince joked, "I thought I got away with it." And the reason for his self-deprecation? "No way that I could follow my wife after that," Harry said.
It's unsurprising that Prince Harry made such an apt comment about his amazing wife, when he had to follow her honest and inspiring talk. Speaking to the students, Meghan had said, "Everyone should be afforded the opportunity to receive the education they want, but more importantly the education they have the right to receive. And for women and girls in developing countries, this is vital."
As a self-proclaimed feminist, Meghan was able to infuse her speech with personal anecdotes from her own life, about struggling to pay for college tuition, along with a call for women and girls to demand the education they deserve.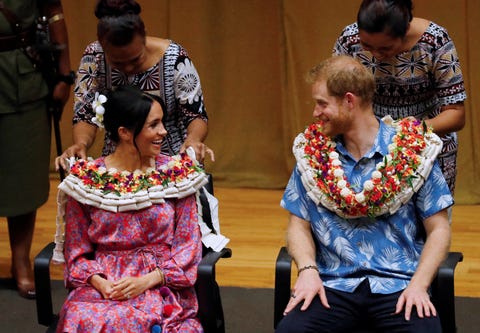 Basically, Prince Harry knows that his wife is awesome, and that's probably why he married her, TBH.
Source: Read Full Article