Rom-com fans will see actor Colin Egglesfield in an entirely new light in his new psychological thriller, 100 Days to Live.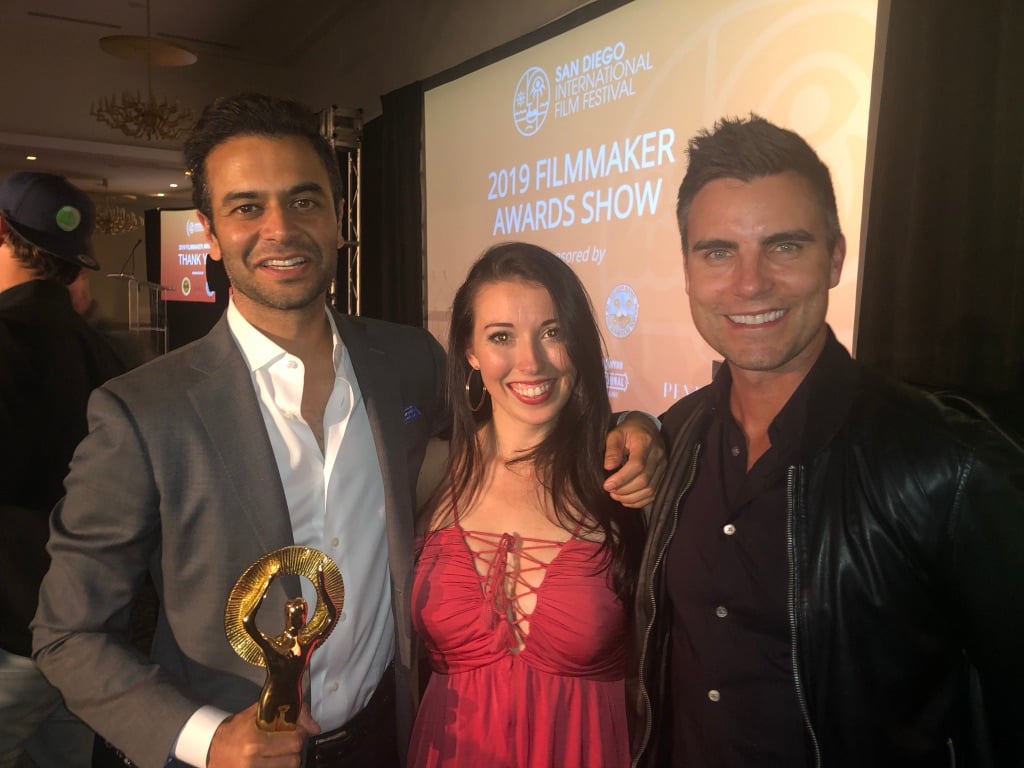 First-time writer/director Ravin Gandhi cast Egglesfield, known for his role as Dex in Something Borrowed, to play a multi-layered character in his serial killer film where reality isn't always so cut and dry.
100 Days to Live follows suicide prevention counselor Rebecca Church (Heidi Johanningmeir), who meets Gabriel Weeks (Egglesfield) when he seeks help via her support group. The two begin dating and Gabriel proposes only months later.
But their happy ending is threatened when Gabriel is kidnapped by a serial killer. In the process of helping the police try to save Gabriel, Rebecca discovers what she thought she knew to be true was a facade. The film twists and turns as Rebecca is plunged deeper into new realities.
100 Days to Live won the "Best World Premiere" and "Best First-Time director" awards at the 2019 San Diego International Film Festival. Gandhi shared with Showbiz Cheat Sheet how he brought a new approach to such a heavily traveled genre.
Ravin Gandhi added a new twist to the serial killer concept
Gandhi, whose day job is being the CEO of GMM Nonstick Coatings, had a longstanding passion for film and scriptwriting. During business trips, Gandhi would spend time writing. He said he's always been fascinated with psychological thrillers.
"I've always been into serial killer movies, and the genre, generally," he explained. "But I was very nervous about doing something that would just be so derivative and rehashed because there's been so much serial killer content."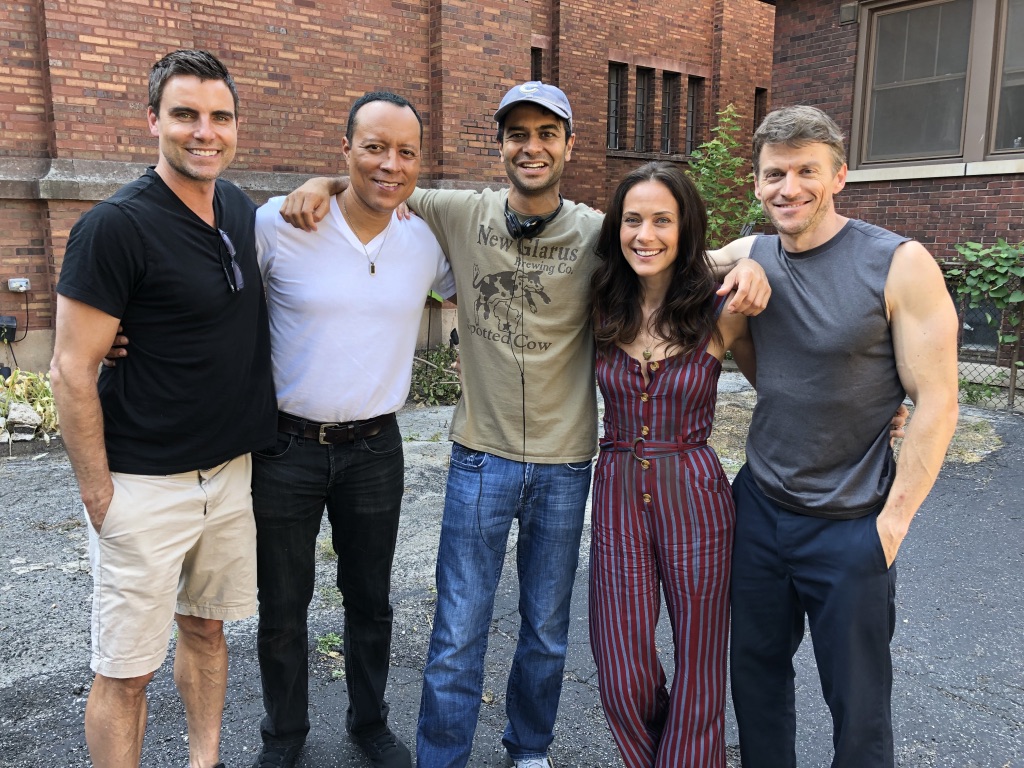 "So I came up with an idea that I thought was pretty original and fresh that you kind of have to watch the movie to really grasp," he added. "And once I had that core idea, then I just kind of fleshed it out and fleshed it out. And part of it involves being in the world of mental health. So it's suicidal ideation, a lot of dark topics. So in a way, it was probably a catharsis or some sort of way for me to explore different aspects of personality, which was really opposite of my normal persona."
Gandhi stepped away from running his company for 21 days to shoot the footage. He filmed entirely in his hometown of Chicago, Ill., which is where Egglesfield is originally from too. Gandhi said his casting director raved about Egglesfield for the part of Gabriel. When Gandhi saw Egglesfield's audition tape he knew he had to cast him.
Colin Egglesfield was drawn to the project because of the script
Egglesfield's portrayal of Gabriel Weeks is a complete departure from his typical roles. But Egglesfield told Showbiz Cheat Sheet he loved the script and the film's creative concept.
"Well, first of all, it was the script," he said. "As an actor, I'm drawn artistically to anything that I find compelling and that appears challenging. That kind of scares me a little bit. But I was just incredibly impressed with Ravin's ability to convey such richly written characters."
"When I read a script, I don't ever really, really know any background about the writers or anything," Egglesfield continued. "So I just judge a script based on what the content and the quality of the writing."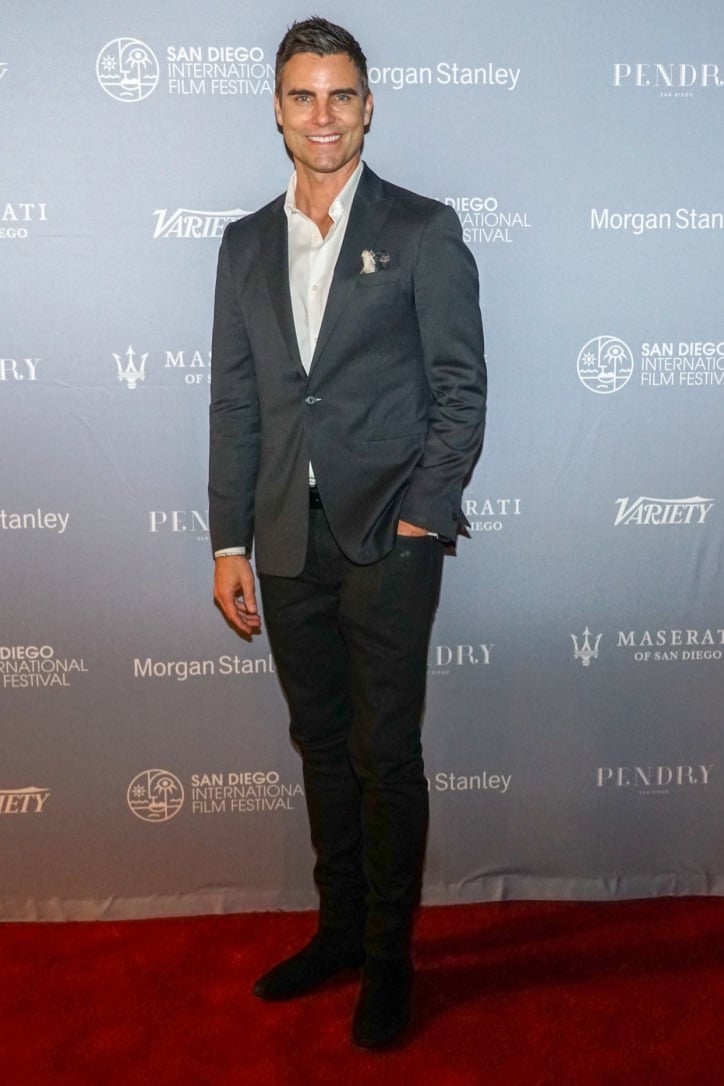 "So I'm was like, this to me, seemed like an experienced writer," he said. "And it's refreshing when you read something that you can tell the writer knows what they're doing. Where they know that three-act structure and they know character development. It just that's first and foremost."
"And then is the story interesting and different? This story definitely is. There's a couple of really interesting twists in there that I thought, wow, this is I've never seen or read anything like this," Egglesfield remarked. "And I was like, wow, this guy's got to be either psychologically messed up or a genius."
100 Days to Live is available on Apple TV, Amazon, Direct TV, Comcast, and Google Play, and more beginning on Feb. 2, 2021.
Source: Read Full Article