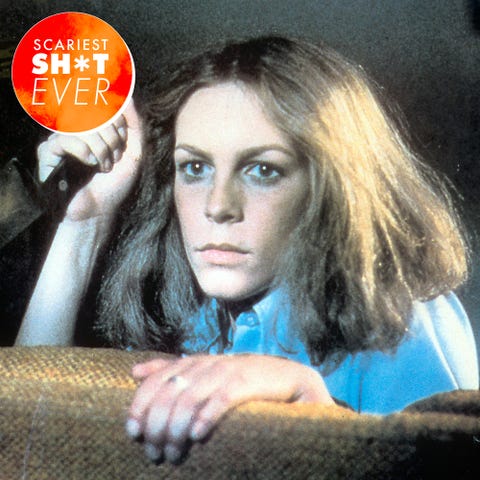 Halloween isn't just a holiday—it's our entire October mood. So celebrate the best time of year with a month's worth of stories that will keep you up all night long. (Binge-watching and eating candy, probably. Same, tbh.) Cheers, witches!

The mask? Terrifying! That piano tune? Creepy AF. Jamie Lee Curtis as an ass-kicking babysitter? Perfect. A knife-wielding homicidal maniac named Michael Myers (not him, him)? Get away from me. It's hard to imagine a horror franchise that's had a stronger (or longer) hold on pop culture (and our collective nightmares) than Halloween.
The O.G. first hit the screen in 1978 as a low-budget horror flick starring a then-unknown Curtis as Laurie Strode, the gutsy teenager terrorized by the mask-wearing Myers while babysitting on Halloween night. Forty years and 11 installments later, the unstoppable killer and Strode are still at it: They'll meet again on Friday when Halloween, a direct sequel to the original with Curtis returning as a gun-wielding grandma intent on revenge, opens in theaters.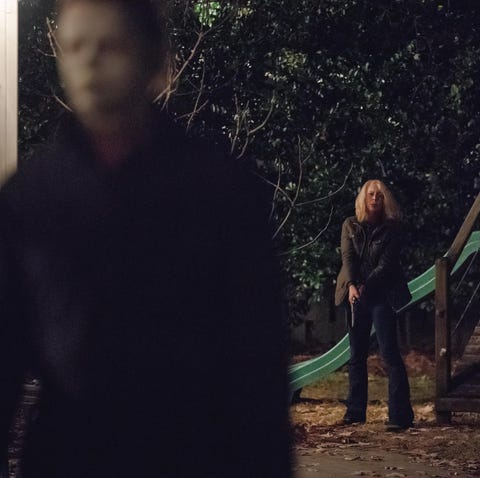 Along the way, there's been enough remakes, plot twists, resurrections, and of course, carnage to make even the bravest of horror movie fanatics dizzy. So here's a handy-dandy guide to help you, er, cut through the crap before the most infamous serial killer in movie history slashes his way back into your nightmares.
LET'S START WITH THE FILM THAT KICKED THINGS OFF
The then-unknown Curtis made her film debut as high school student Laurie Strode, who unbeknownst to her, is one of the sisters of Michael Myers. As a young boy, Myers stabs his older sister, Judith, to death on Halloween night and is put under the care of child psychiatrist Dr. Sam Loomis (played by Donald Pleasence). But, some 15 years later, Myers escapes and—on Halloween night, duh—comes after Strode while she's babysitting (that's got to leave a mark on those kiddos, no?). From that moment, a decades-long homicidal rampage (and infinite nightmares) ensues.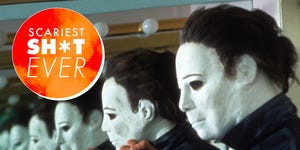 Oh, and about that now-infamous mask: It was originally a Captain Kirk mask, purchased at a magic shop by the movie's art director, since the budget didn't allow for a custom one (in fact, Nick Castle, the first actor to play Myers, earned only $25 a day). A few alterations to the rubber mask's hair and eye holes, and boom: you got yourself one of the most spine-chilling props in movie history.
THEN CAME HALLOWEEN II, OBVS
Released three years later, the sequel finds a traumatized Strode in a mental hospital, recovering from her terrifying ordeal. But—well, well, well—guess who shows up uninvited to the facility to stalk her again, slashing his way through the halls to find his favorite victim? (It's Captain Kirk Michael Myers.)
MOVE OVER, MICHAEL MYERS
Though it was written and produced by the same duo behind the first two films, the third installment, Halloween III: The Season of the Witch, makes a major departure with an unrelated plot and different characters—neither Curtis nor her nemesis is featured. Maybe that's why the film sort of bombed?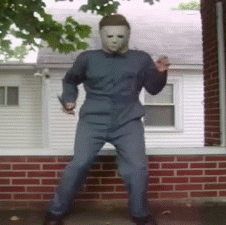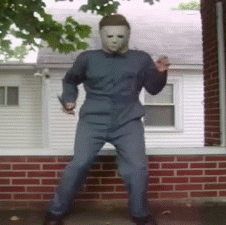 DON'T WORRY, HE'S BACK: HALLOWEENS 4 AND 5
Relatively speaking, the next two installments of the series, The Return (and then Revenge) of Michael Myers, also were box office flops, spiraling deeper into the twisted family saga of the psychopath and his victims—who by now include his niece, Jamie. The 7-year-old has survived the car accident that killed her mother (Laurie Strode)—but ultimately, the girl may be just as psycho as her uncle, as she's shown she attacking her foster mother.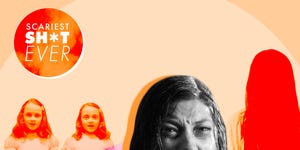 Halloween 5 also reveals Jamie, now traumatized and mute in a children's hospital under the care of Loomis. But she still has a telepathic link to murderous Uncle Mike who—wait for it—tries to hunt her down. (And you thought your family tree was a mess. Imagine this Thanksgiving dinner table.)
YEAH, WE'RE JUST A HALF-DOZEN HALLOWEENS IN…
Still with us? Halloween 6: The Curse of Michael Myers picks up this freaky family plot twist—and marks the 1995 movie debut of Paul Rudd. Here, Jamie gets knocked up by a batshit-crazy cult and, soon after giving birth, is offed by—seriously, who else?—Myers. Enter Rudd, who plays a boy Laurie used to babysit; he teams up with Loomis in another quest to off Myers once and for all. (Spoiler alert: it doesn't happen, lol.)
The movie marked the last time Pleasence played Dr. Loomis; sadly, he passed away before its release. The film also loops in the Curse of Thorn, which is the underlying reason for Myers' violence and immortality.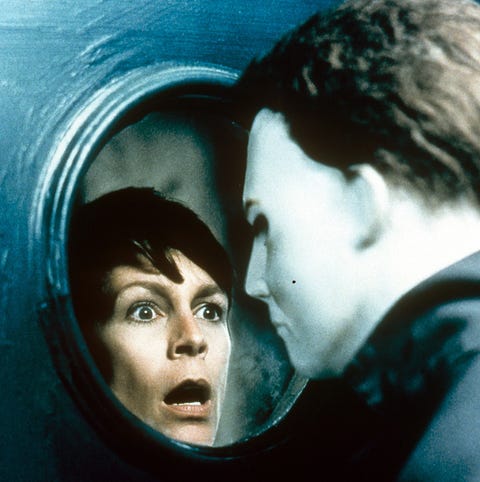 IT'S LITERALLY BEEN 20 YEARS NOW—WELCOME, HALLOWEEN H2O: TWO DECADES OF TERROR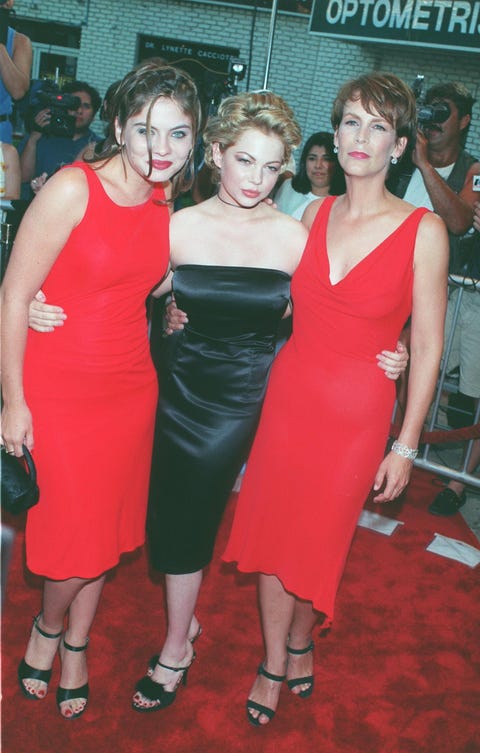 Curtis comes back for the 20-year anniversary of the original, Halloween H20: Twenty Years Later, along with a very late '90s cast of stars on the rise, including Michelle Williams, Josh Hartnett, and Joseph Gordon-Levitt, plus rapper LL Cool J because why the hell not. As you might've guessed, the story picks up 20 years after the events of Halloween II, with a big reveal: Laurie faked her death to go into hiding from Myers' murderous rage. Smart!
She also had a son, played by Hartnett, not a daughter, and she's now dean of his private school under an assumed name, but guess who isn't fooled? That's right: Her barbaric sibling is back at it again, picking off her son's buddies en route to yet another brutal brother-sister showdown. Annoying!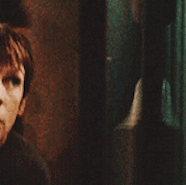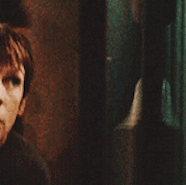 OMG THERE ARE SO MANY, LET'S KEEP IT MOVING: RESURRECTIONS, REMAKES, AND (MORE) RISING STARS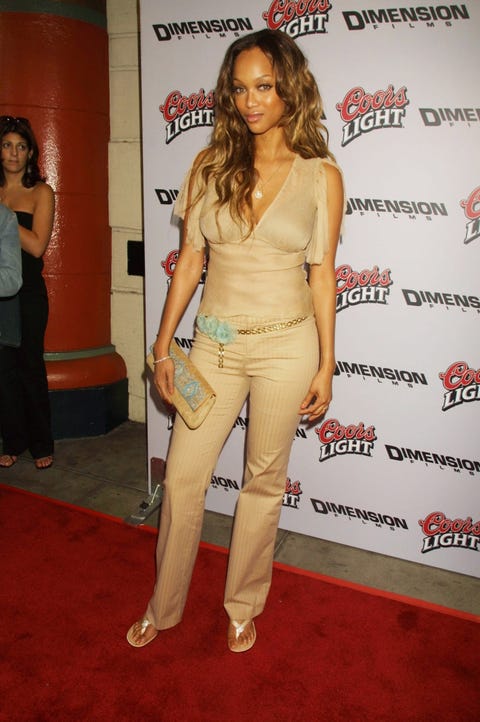 Boosted by the success of the last film, more star power is added to the cast of the eighth installation, including Busta Rhymes, Tyra Banks, and Thomas Ian Nicholas. Halloween: Resurrection follows Laurie as she learns that—shocker—she hadn't actually killed Myers. Instead, she meets her maker, while Myers returns to his childhood home of Haddonfield, Illinois, to wreak hellish havoc on a group of college students who win a competition to spend the night at his house, not knowing he's there. I'll let you figure out how that one unfolds.
The next two flicks, Halloween and Halloween II, helmed by horror director Rob Zombie, go big-time armchair therapist on the psychological connections and motivations of both Laurie and her knife-obsessed brother.
FINALLY! IT'S HALLOWEEN AGAIN
No subtitles, no numbers: like the title itself, this Halloween is back to basics with superheroine Laurie versus murderous villain Myers sans convoluted backstory, contrived plot twists, or effed-up family history. Instead, the direct sequel picks up 40 years after the original—a condition for Curtis's return.
And return she does, back with a literal bang as a gun-wielding, sharp-shooting grandmother dead-set on protecting her estranged daughter (played by Judy Greer) and granddaughter (newcomer Andi Matichak) from Myers. Despite being locked up in a mental institution since first terrorizing her all those years before, he's got plenty of life left in him, too, escaping during a transfer. The trailer alone is enough to give us a heart attack, what with scenes like Myers casually dropping a handful of teeth over the bathroom stall where one of his victims cowers in fear.
James Jude Courtney plays the iconic villain (the original killer, Castle, also makes a cameo), and the actor drew on some spine-chilling personal history for the role: namely, his time living with an actual hit man (lol, wut). "There's a stealth efficiency to the way an actual trained killer works," Courtney told Vanity Fair. "Movies tend to dilute that quality with dramatic pauses and dialogue, which a true predator would never waste time doing. That efficiency is what I took to the part of Michael Myers."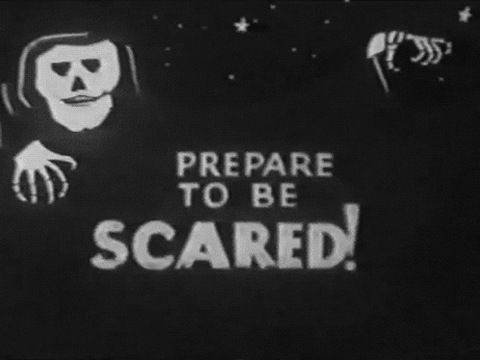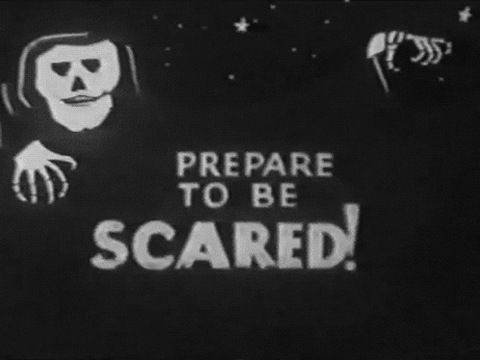 Courtney was also well aware of the heavy history between Curtis' character and his—and gave Curtis plenty of distance on set. "She's gracious and kind on set, and everybody loves her to death, but I don't anticipate she and I having a conversation 'til this is done," Courtney said during filming. "I just want her to have her space because, man, what we're doing, it's intense stuff."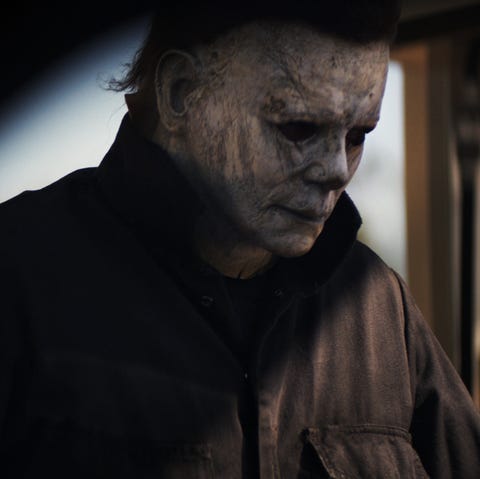 So, is this the end of the most famous horror franchise in history? Who knows. Whatever happens, I'm sure Curtis is going to, wait for it, kill it. And that mask will never not be scary AF. Happy Halloween to everyone who isn't Michael Myers!
Source: Read Full Article