Bulloch played Boba Fett in 1980's "The Empire Strikes Back" and 1983's "Return of the Jedi"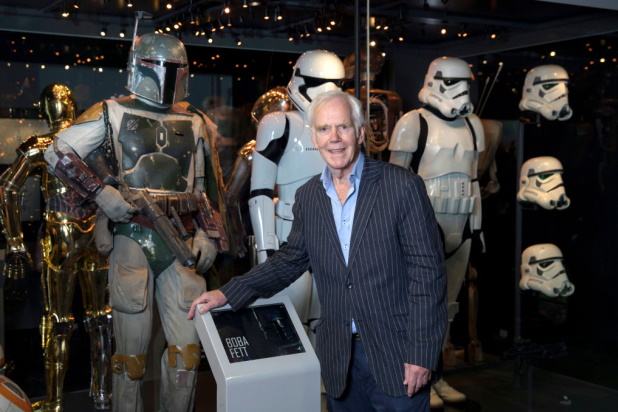 LONDON, ENGLAND – JULY 26:Jeremy Bulloch attends a photo call at the "Star Wars Identities: The Exhibition" on July 26, 2017 in London, United Kingdom.(Photo by John Phillips/Getty Images)
Jeremy Bulloch, the actor best known for portraying intergalactic bounty hunter Boba Fett in the first "Star Wars" trilogy has passed away, following health complications, including several years living with Parkinson's disease, according to the actor's website. Bulloch was 75.
Bulloch played Boba Fett in 1980's "The Empire Strikes Back" and 1983's "Return of the Jedi."
Bulloch was born in Leicestershire in 1945, and started his acting career in 1958 with commercials before making the leap to film and Television. He got his first big break at 17 and starred in the classic "Summer Holiday" alongside Sir Cliff Richard.
Bulloch became a household name in his native England when he went on to star in a BBC soap opera "The Newcomers" which ran for three years. During the 1970s, Bulloch portrayed the character "Smithers" (Q's assistant) in the "James Bond" movies.
In 1978, while starring in the television comedy series "Agony," Bulloch received the call that would change his career when he was asked to portray Boba Fett in "The Empire Strikes Back." Bulloch only did the physical acting in "Empire." Fett was originally voiced by Jason Wingreen. Bulloch would reprise the role in "Return of the Jedi" where Fett met his fate in the Sarlacc pit but somehow survived which is still unexplained to this day. Temuera Morrison currently portrays Boba Fett on "The Mandalorian," which concludes its second season on Friday.
Bulloch became a fixture on the "Star Wars" convention circuit over the years and would reply to all the fan mail sent to him. Bulloch retired from attending "Star Wars" conventions in 2018. Bulloch's other credits include TV series "The Newcomers," "Doctor Who," and "Robin of Sherwood."
Jeremy Bulloch is survived by his wife of fifty years Maureen and their three sons.
Fantha Tracks first reported the news of Bulloch's passing.
Source: Read Full Article