In Boogie Nights, Mark Wahlberg plays a character who is having a certain large appendage. At one point in Boogie Nights, this appendage is exposed but it is a prosthetic. Wahlberg recently revealed that he kept this legendary movie prop and is keeping it in a safe, far away from where anyone could find it. 
'Boogie Nights' centers around the porn industry in the 1970s and 1980s
Boogie Nights is a 1997 drama written and directed by Paul Thomas Anderson. Wahlberg stars as Eddie Adams, a nightclub dishwasher in Los Angeles who becomes a star in the porn industry under the stage name "Dirk Diggler." The movie encompasses the rise and fall of many notable personalities in the industry. 
It features a star-studded cast that includes Burt Reynolds, Julianne Moore, William H. Macy, Don Cheadle, Heather Graham, John C. Reilly, and Philip Seymour Hoffman. Reynolds and Moore were both nominated for Academy Awards for their performance, along with Anderson who was nominated for Best Original Screenplay.
Mark Wahlberg kept his prosthetic from 'Boogie Nights' 
In Boogie Nights, Wahlberg's character becomes a porn legend due to his large genitalia. At the end of the movie, it is presented to the audience, but it is not Wahlberg's real private parts. In a recent appearance on Ellen, Wahlberg told Ellen Degeneres that he still has the prosthetic that was used to bring it to life.
"​​Yes, yes. It's in a safe locked away," Wahlberg said. "It's not something I could leave out. All of a sudden my kids are looking for a spare phone charger and pull that thing out and go, 'What the heck is this?!' It wouldn't be a good look."
The prosthetic is teased throughout the movie, but it isn't shown in full until the end. Wahlberg also shared that his daughter has seen the movie, but she has not had a conversation with her dad about the prosthetic, which he is grateful for.
Mark Wahlberg's movie career launched after 'Boogie Nights' came out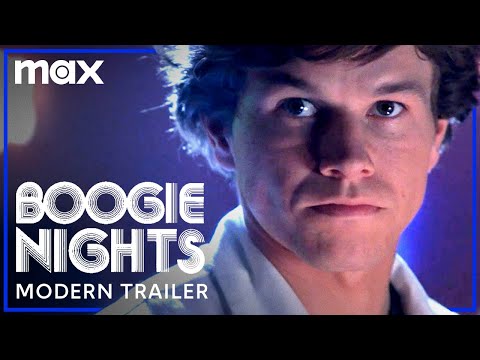 At this time in his career, Wahlberg was mainly known as the face of Marky Mark and the Funky Bunch, a hip-hop group in the 1990s. While he had acted in movies prior to Boogie Nights, this was his first major role and it made him a sought-after name in Hollywood. Wahlberg told Degeneres that the expectations were low for him as an actor, but he has gotten to where he is now by working hard.
​​"You do something remotely interesting, 'Oh my god, he's fantastic!' Next thing you know, they nominate me for an Oscar and I didn't even do anything," Wahlberg shared. "But I definitely worked harder than everybody and I wanted to make sure that I could prove to filmmakers that I was capable of doing the best job for them and I would do anything for them."
The Oscar nomination Wahlberg refers to is his Best Supporting Actor nomination for his role in Martin Scorsese's The Departed. Since Boogie Nights, Wahlberg has starred in a number of high-profile projects, including his most recent role with Tom Holland in Uncharted. He is now starring in Father Stu, an inspiring story co-starring Mel Gibson 
Father Stu is currently in theaters. 
Source: Read Full Article