Sometimes, real life can feel just like the movies. Whether you're swept up in an intense relationship that may as well be an epic romance, stuck in a family drama that could rival "The Godfather," or stubbing your toe like you're in a slapstick comedy, life sometimes truly imitates art. Liam Neeson and Natasha Richardson perhaps embody this truth better than anyone: Their relationship ranged from swoon-worthy love story to feel-good family flick to, sadly, heart-breaking tragedy.
The couple certainly started out as a beautiful match. Neeson and Richardson first met in 1993, when they co-starred in a production of "Anna Christie" on Broadway. Although Richardson was still married to producer Robert Fox at the time, Neeson swept Richardson off her feet and the pair wed only a year after her divorce, per the New York Daily News. The "Taken" star and the gorgeous blonde enjoyed a charmed life together, but unfortunately, their love was cut short. Read on to find out the sad truth about Neeson and Richardson.
Liam Neeson and Natasha Richardson's relationship suffered a fatal injury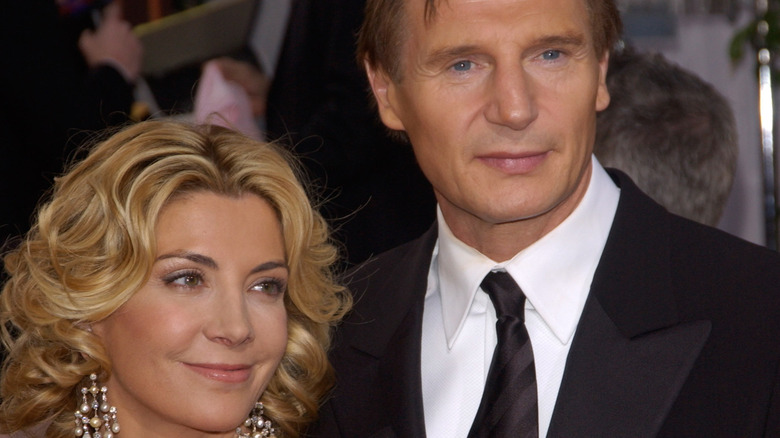 With two beautiful sons, a snazzy Upper West Side apartment, and successful film careers, it seemed like Liam Neeson and Natasha Richardson were living the dream. Unfortunately, the fairytale came to a tragic end in 2009, when Richardson was killed in a devastating ski accident, according to BBC. The "Maid in Manhattan" star was taking a ski lesson at the Mont Tremblant resort in Canada when she sustained a traumatic head injury on a beginner slope.
Although Richardson felt fine initially and even turned down medical attention, her condition worsened and she was sent to the hospital. By the time Neeson arrived, she was declared brain dead. "I went in to her and told her I loved her. Said, 'Sweetie, you're not coming back from this. You've banged your head,'" Neeson told Anderson Cooper in 2014. The "Schindler's List" actor went on to say that both of them had previously "made a pact" to "pull the plug" should either land in a vegetative state. So, that's what he ultimately did. Richardson died with family by her side. 
What has Liam Neeson said about Natasha Richardson?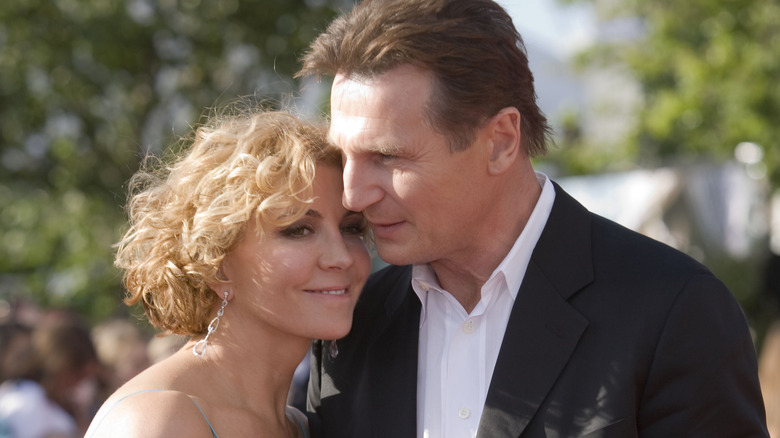 It's clear that Liam Neeson and Natasha Richardson shared a deep and loving bond that was cut short. Left to raise their two young sons alone, the "Kinsey" actor admitted on "60 Minutes" that he coped with losing his beloved wife by throwing himself into work: "I'm not good without work. I just don't — I just don't wallow too much. And I just didn't want to — especially for my boys — seem to be wallowing in sadness or depression."
Although Neeson has mostly kept silent since the tragedy, he has at times publicly reminisced about his life with Richardson. In 2016, he revealed on SiriusXM (via Us Weekly) that Richardson had secretly been taking singing lessons in order to serenade him at their wedding with his favorite song, "Crazy Love" by Van Morrison. "After the ceremony, we were all going in to start the night's festivities, and she grabbed the microphone, and she sang me this. I was like, 'Wow.'"
Even though Richarson is gone, her legacy clearly lives on through Neeson and their two sons.
Source: Read Full Article