One of fans' biggest questions ahead of Wonder Woman 1984 was the mysterious return of Steve Trevor (Chris Pine). The character sacrificed his life in World War I in the first film. How could he reappear — seemingly the same age, no less — in the 1980s? Some Wonder Woman fans were just glad to see Diana (Gal Gadot) and Steve reunited. But Demi Lovato wanted to see another romance emerge instead.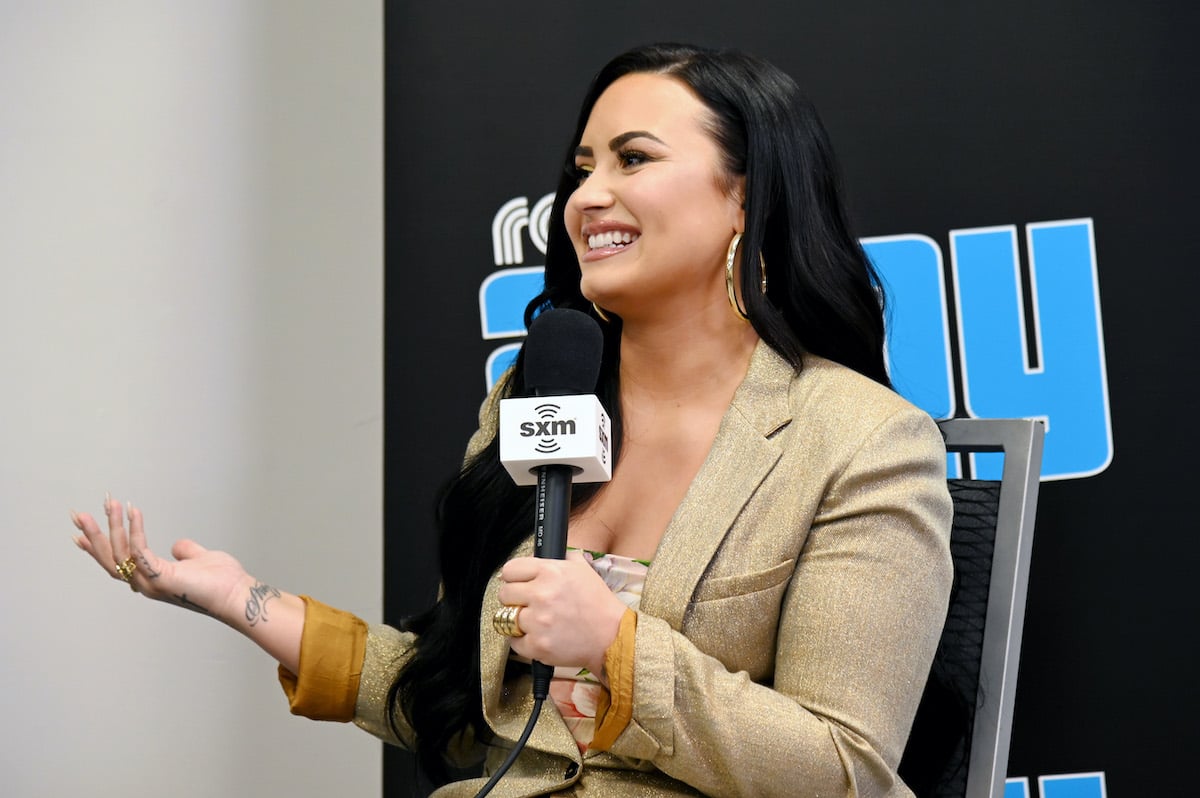 'Wonder Woman 1984' was a major hit in theaters and on HBO Max
At one point, Wonder Woman 1984 was slated for a summer 2020 release. But as the coronavirus (COVID-19) pandemic raged on, Warner Bros. kept pushing the movie back. Finally, the studio moved director Patty Jenkins' film to Christmas Day. But rather than a purely traditional release, Wonder Woman 1984 became available to stream on HBO Max on Dec. 25.
Despite the still-widespread closure of movie theaters, the superhero epic still earned more than $100 million in less than two weeks. And roughly half of HBO Max subscribers streamed the movie on its first day on the platform, according to The Hollywood Reporter. And as she too settled in to watch Wonder Woman 1984, Lovato had a very specific request she shared with fans.
Demi Lovato weighed in on how she wanted Diana's love life to turn out
After the success of 2017's Wonder Woman, its sequel had a ton of hype behind it. But while many other fans had a ton of story and character beats they hoped to see, Lovato had only one love story she wanted by the end. In an Instagram Story (via JustJared) on January 1, Lovato revealed she hoped to see Gal Gadot's Diana Prince end up with Kristen Wiig's Barbara Minerva aka Cheetah.
"I need Wonder Woman and Kristen Wiig to be together in this movie.. Please let this be my 2021 happy lesbian ending," the singer wrote. Alas, Wonder Woman 1984 didn't go that route. Instead, the romantic focus remained on Diana's feelings for Steve. She and Barbara do become friends before they ultimately face off. But the relationship remains strictly platonic.
Could Patty Jenkins go that route in 'Wonder Woman 3'?
Of course, Lovato isn't the only fan to see more going on in Diana and Barbara's Wonder Woman 1984 friendship. Moreover, the singer is far from the only one to hope to see Wonder Woman pursue a romance with another woman. After all, Diana hails from an island entirely comprised of women. So there's reason to believe the notion isn't entirely foreign to her.
With Jenkins signed on for Wonder Woman 3, the director will have at least one more chance to tackle such a storyline. Pine is unlikely to return for the next film. And if Diana moves on to find love elsewhere, the next film could choose to make Lovato's wish come true. However, it's uncertain whether Wiig would return or if fans have seen the last of Cheetah.
Source: Read Full Article