Dua Lipa just added another breakup anthem to her repertoire. The singer dropped Future Nostalgia (The Moonlight Edition) on Friday, Feb. 12, and with it came the new track "We're Good"—a song all about making a clean break from a relationship. But is "We're Good" about Anwar Hadid, Lipa's longtime boyfriend?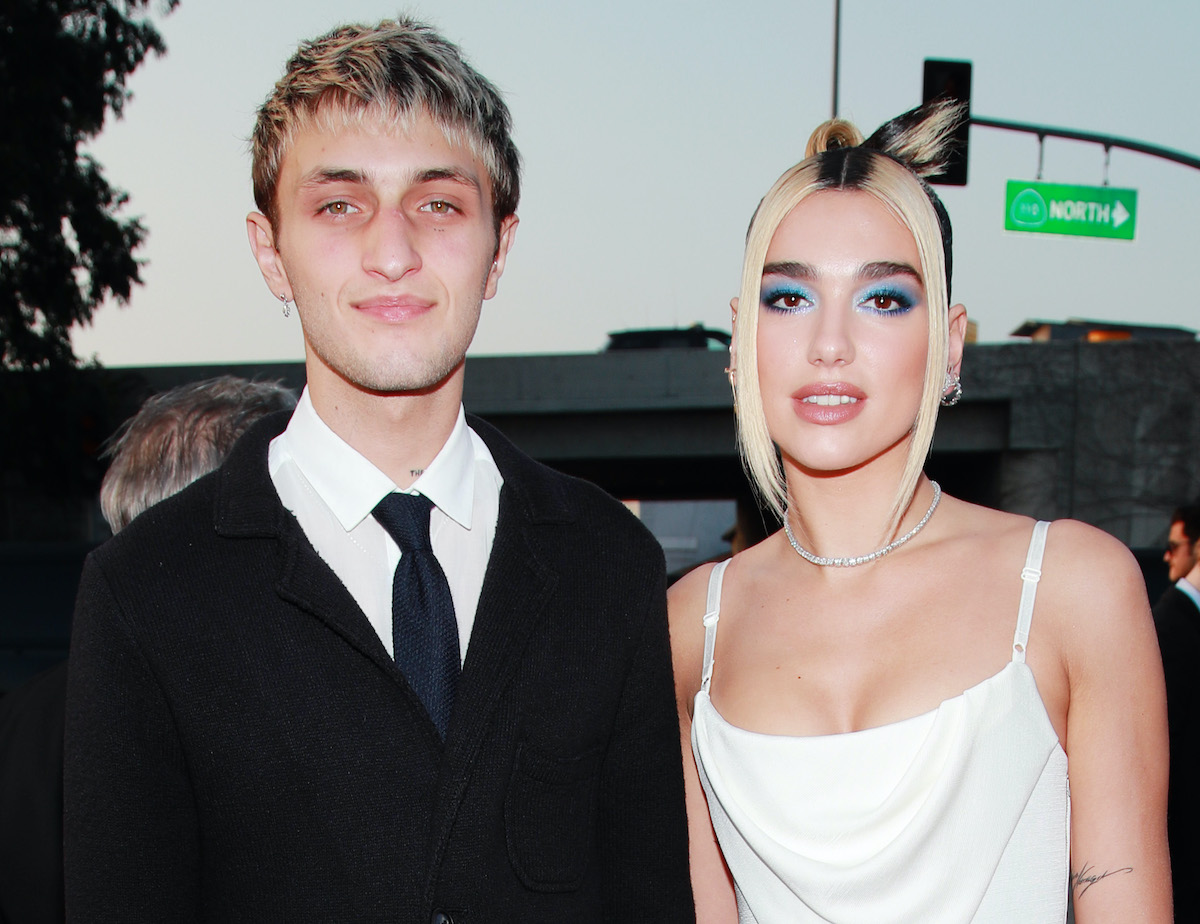 Dua Lipa's 'We're Good' lyrics
"We're Good" is all about a relationship that's a sinking ship. She made the metaphor explicitly clear by setting the music video on the Titanic. Told the night of its sinking, Lipa appears as a lounge singer while the camera follows a lobster that avoids death when the ship sinks.
In the "We're Good" lyrics, the star sings about feeling lonely in the relationship. She sings:
I'm on an island, even when you're close
Can't take the silence, I'd rather be alone
Then, Lipa calls it like it is in the pre-chorus. She sings:
I think it's pretty plain and simple, we gave it all we could
It's time I wave goodbye from the window
Let's end this like we should and say we're good
She then says they can break amicably without being bitter when they meet somebody new.
We're not meant to be like sleeping and cocaine
So let's at least agree to go our separate ways
Not gonna judge you when you're with somebody else
As long as you swear you won't be pissed when I do it myself
Let's end it like we should and say we're good
Dua Lipa and Anwar Hadid's relationship timeline
"We're Good" is just the latest addition to Lipa's list of breakup songs. In fact, some of her most iconic songs are breakup tracks, like "New Rules" and "Don't Start Now." But is this latest breakup anthem about her boyfriend?
Lipa and Hadid have been together since June 2019. Hadid was reportedly interested in her and asked her out once he learned she was no longer dating model Isaac Carew, according to TMZ. They made their red carpet debut in November 2019 47th Annual American Music Awards.
The two spent most of quarantine together, frequently visiting Hadid's family farm in Pennsylvania (yes, he is Gigi and Bella Hadid's little brother). They now share a dog and some pet goats. In August 2020, Hadid made a cameo in Lipa's "Levitating" remix music video, during which they're seen getting their Edward and Bella on by cuddling in a meadow.
On Feb. 10, the "IDGAF" singer posted a sweet photo of herself cuddling with the doggo on Instagram and tagged Hadid in the photo. By all accounts, there are no signs of a breakup between them, so "We're Good" is likely not about him.
Who did Dua Lipa date before Anwar Hadid?
Lipa has written music about her exes, however. It's widely believed by fans that the breakup songs on Future Nostalgia are about Carew, whom the star dated on and off for a few years until 2019.
She has noted in interviews about the Grammy-nominated album that the narrative is all about going through a hard breakup and then being surprised when you find love again. It's easy to see the parallel between her relationship with Carew leading into her love with Hadid.
Lipa told British Vogue that she was reluctant to write happy songs about her new relationship for the album at first.
"I had to fight inner demons," she said. "I wanted to write songs that were more sad, more about heartbreak, because I thought that writing happy songs would turn into cheesy songs."
"I had to fight that because I was like, 'I am happy. I deserve to be happy,'" she continued. "I should be able to write about that without the fear of feeling like I'm compromising my authenticity because I'm not crying about something or someone."
This narrative paid off! Future Nostalgia is now up for six Grammys, including Album of the Year.
Source: Read Full Article