Having a sibling is one thing, but when you get to share birthdays, it's a whole different story. Many celebrities had the chance to get into the public scene as career twins. Talk of the Olsen twins and the Mowrys, who managed to shine together. Some just opted for a simple life leaving their twins to deal with the cameras, the fame and glory just aren't everyone's cup.
RELATED: 10 Crazy Details You Never Knew About The Olsen Twins` Career
Time passes, and everyone establishes a life of their own, which is why the siblings that choose the road with fewer cameras, end up forgotten. Of the most famous twins that hit the celebrity headlines solo, here are ten whose siblings are rarely spoken of.
10

RAMI MALEK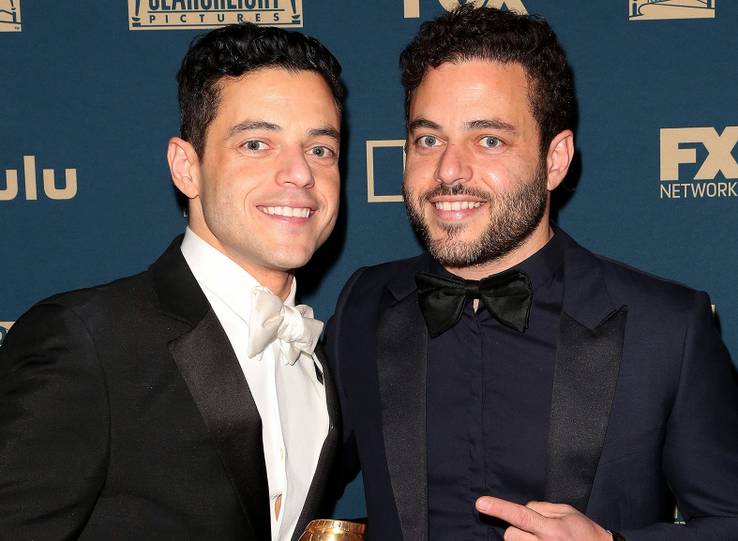 Do you think Rami Malek is handsome? Well, there's two of them, and they are identical, so don't go pouring your heart out on the streets to the wrong man. His hot bearded twin Sami is a lot more reserved and works as a high school teacher in LA.
RELATED: Name of Rami Malek`s Bond Villian in No Time To Die Finally Revealed
He sometimes turns up on his brother's screening to support him. They've had their fair share of mischief as twins. Rami revealed that he once covered for his brother in college for a presentation, and the whole class went along with it. Hope Sami's professor never got wind of the revelation.
9

LINDA HAMILTON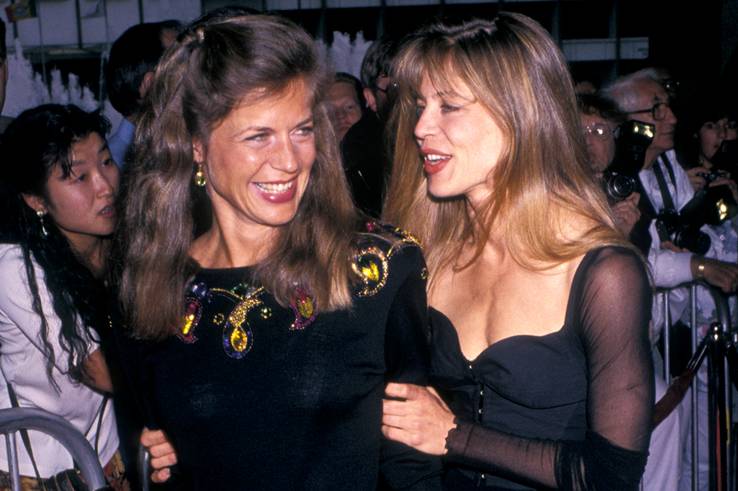 The award-winning actress, or the true Sarah Conor, as we know her, has a less famous sister, Leslie Hamilton Gearren, who is a nurse in New Jersey. She has shared quite priceless moments with her twin behind the camera. The actress had the rare opportunity of having her on set with her.
Leslie appeared as her sister's double on three scenes of Terminator 2: Judgment Day. Sounds awesome, right? At least Leslie got a feel of the other side of life, and she experienced it most amazingly ever, with her sister.
8

LOGAN MARSHALL-GREEN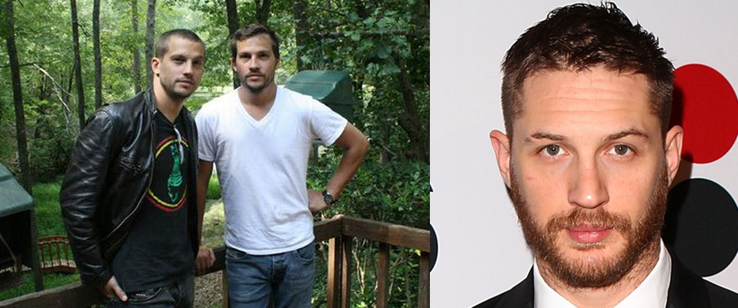 His twin is actually Tylor Green and not Tom Hardy as many people think. Logan is very passionate about his career having a Master's in Fine Arts from New York University. He's mostly known for his recurring role in The O.C. though his breakthrough came from his role on Prometheus.
RELATED: 10 Highest-Grossing Tom Hardy Films of All Time
Much has been said about his look-alike, Tom Hardy, but quite little is known about his less prominent twin brother Taylor Green. His fraternal twin only appears in the spotlight when he's with his brother. Otherwise, we're all pretty much in the dark about his private life.
7

KIEFER SUTHERLAND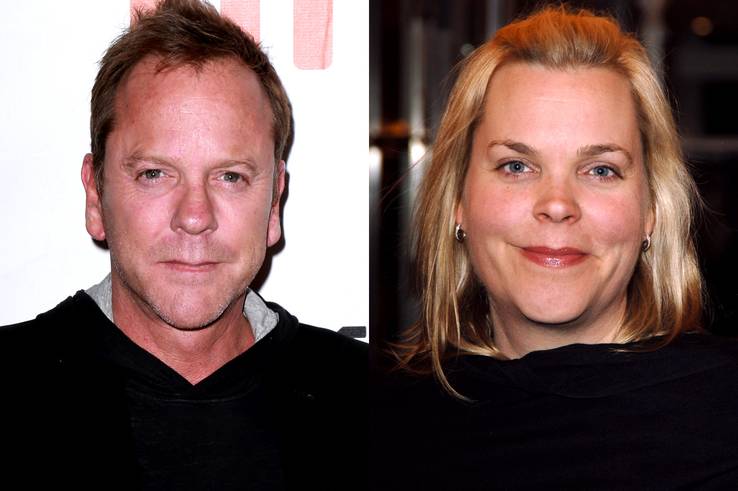 Its almost becoming a trend for one twin to be working in the background while the other shines on the stage. Though Kiefer is also a producer, he is mostly known for his starring role in the popular drama Twenty Four as Jack Bauer and most recently in Designated survivor.
As Kiefer works on set, his sister Rachel works in post-production finishing things off before they hit the screens. Her most popular works are Away from Her (2006), Rookie Blue (2010), and Lost Girl (2010).
6

SCARLETT JOHANSSON
Hunter Johansson always supports the famous Black Widow on set. Unlike Scarlett, Hunter didn't find film thrilling enough to be a lifetime career. The twins started their acting career together in 1996 on the film Manny & Lo.
RELATED: 10 Lowest-Growing Scarlett Johansson Films of all time
Hunter is more into politics, having been a campaign advisor for Obama in 2008. He seems very close with his sister often accompanying her to red carpet events, other than that he is quite low-key with his other affairs.
5

VIN DIESEL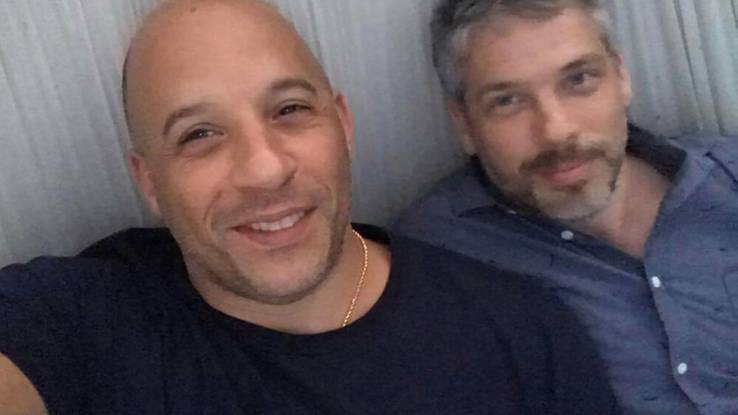 Vin Diesel, famous for many influential roles including, Dominic RTorreto, Riddick, and Xander Cage, has a brother, but he is not so fast and furious. Little is known about Vin Diesel's fraternal twin brother, Paul Vincent, except for the fact that he is a producer.
Vin Diesel brought him to the limelight after tweeting a photo of him with the twin brother of the late actor Paul Walker. The two are not look-alikes; in fact, you can hardly pass them for brothers. Paul, however, vanished back into the shadows before much information about him became public.
4

GISELE BUNDCHEN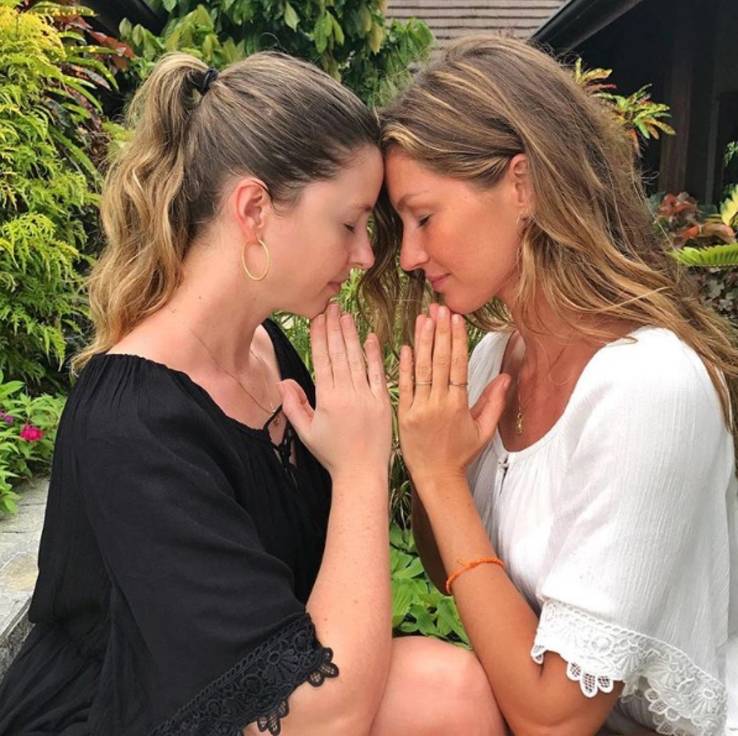 The Bundchen sisters came from a big family of six that grew up through a tough time in Brazil. There were three are three of them who are more like twins according to Gisele's confession except for the one year difference between Gabby and the actual twins Gisele and Patricia.
RELATED: 10 Uber Expensive Things Gisele Bundchen Has Bought
They all went to modeling classes at a young age, but fortune favored Gisele, so the other two had to move on. Patricia, however, decided to stay close to her twin sister, acting as her agent and manager. She is rarely mentioned in Gisele's public appearances, although Gisele praises her as a very important person in her career.
3

AARON CARTER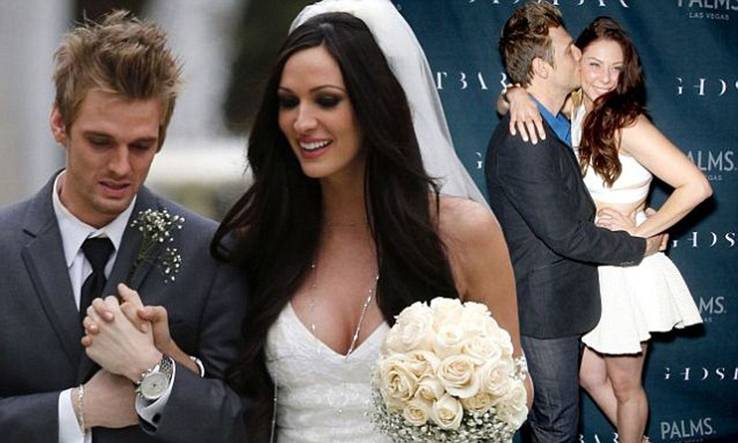 Aaron and Angel Carter and their elder brother Nick Carter were more famous together in music in the early 2000s, but the two siblings did not rise to Aaron's popularity. Angel was modeling from a young age of 13, although she never made it to the big screens. Aaron Carter is one of those celebrities that never leave their siblings behind.
He thrilled his fans worldwide in 2014, walking his twin sister down the aisle at the wedding where their elder brother Nick was conspicuously missing. Aaron even went ahead to play the piano for the newlyweds showing just how close the twins are.
2

EVA GREEN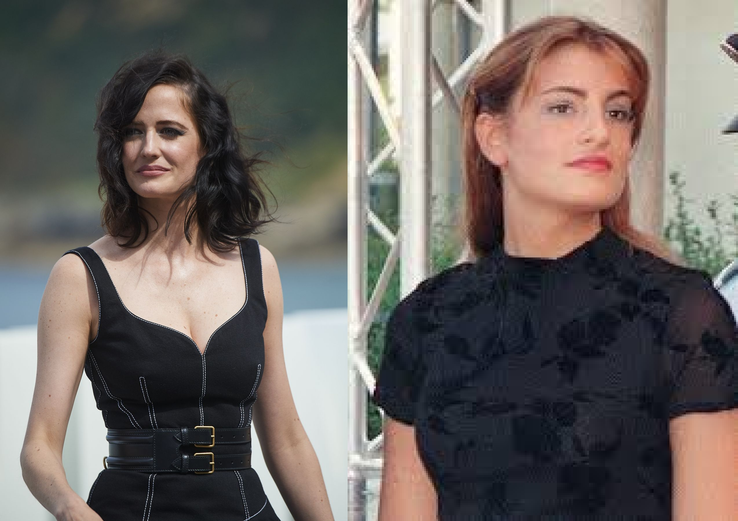 Eva Green has been on the screen for some of the greatest movies of all time with James Bond: Casino Royale being her personal favorite. Eva, however, has a non-identical twin Joy who, unlike her celebrity actor twin, only rares horses in Normandy.
The two started acting together, but they were not the best twins, they didn't get along. Joy later put off acting, leaving the stage to her sister and resorted to a quiet lifestyle with her husband in a ranch in Normandy.
1

JOSEPH FIENNES

Joseph Fiennes became famous for his exemplary performance in the award-winning film Shakespear in Love in 1998. His most famous brother is Ralph Fiennes, but Joseph's actual twin is Jacob Fiennes.
The two grew up in a wealthy Christian family with close family ties, which saw most of the siblings rise to fame. Jacob is, however, a shy Fiennes who opted to stay away from the spotlight and become a conservationist.
NEXT: The Olsen Twins And Nine Other Child Stars Who Grew Up and Made Bank
Source: Read Full Article